You'll Need:
Caramel Apple Butterfinger Bars
Ingredients
1 cup flour
1 cup quick-cooking rolled oats
⅔ cup light brown sugar
¼ teaspoon baking soda
8 T. butter
1 can apple pie filling
1 jar caramel sauce
½ bag of Butterfinger minis, chopped
Instructions
Preheat oven to 350 degrees.
Electric mix butter and sugar.
Add flour, oats, baking soda to form crumbs.
Scoop out ½ cup of crumbs for the topping.
Press the rest into an 11x7 pan lined with nonstick foil or greased.
Pour on the apples.
Pour on ½ cup caramel sauce.
Sprinkle on the Butterfinger pieces!
Sprinkle on the rest of the crumbs scattering them across the caramel and apples.
Bake approx. 30 minutes.
Cool in pan and serve cut into bars.
Pour on more caramel if desired when serving.
Vanilla ice cream would be good too!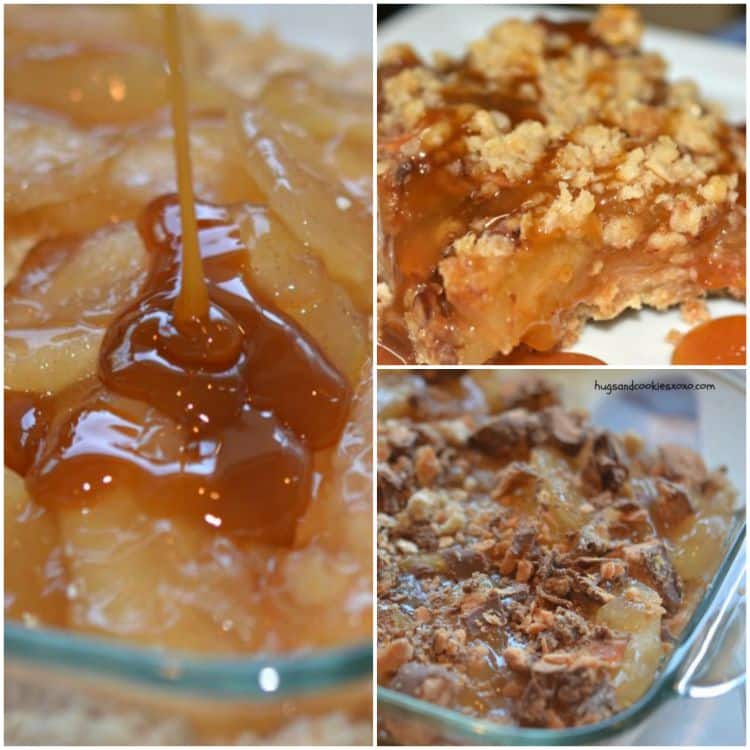 You May Love These, Too! XOXO