Cheesy Garlic Butter Breadsticks
These breadsticks were outrageous! They were supposed to be a snacking appetizer for us but once we started noshing on them, we put everything else away for another night! They are that delicious. I used this homemade crust.  You can also use a dough from your favorite pizzeria to save a lot of time! Next time, I think I will up the oven to 450 for a little more crispness on the crust. I would also add some parsley right into the melted butter. You can use a homemade sauce to top these of your favorite jar. We love Rao's….which I realized I was out of so I whipped up a quick sauce using a can of whole tomatoes, oil, butter, garlic, fresh oregano and 1/2 tsp. sugar. I just simmered until thick!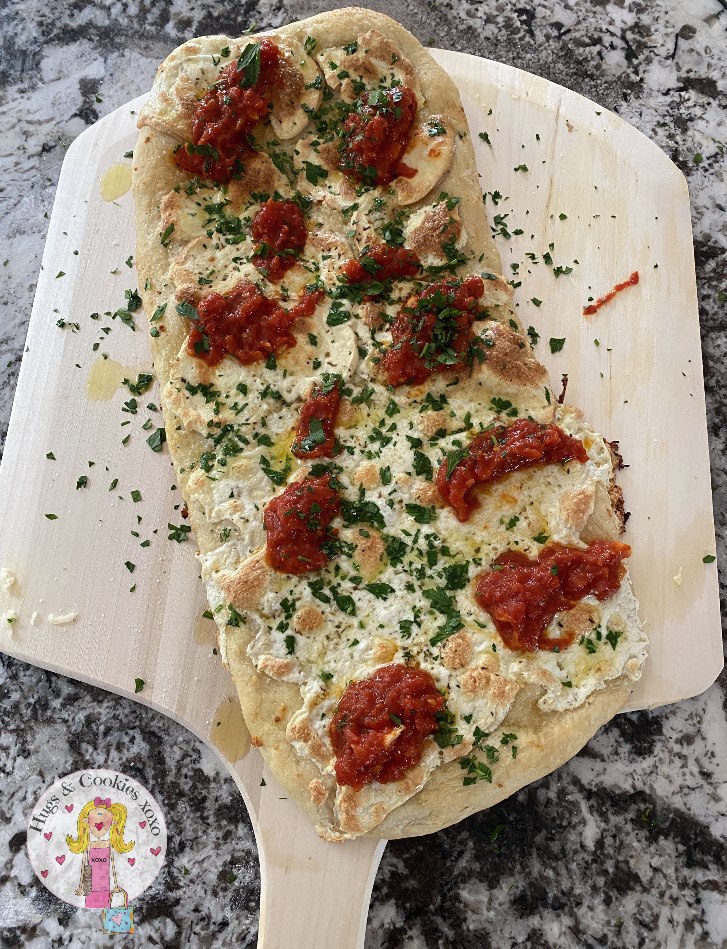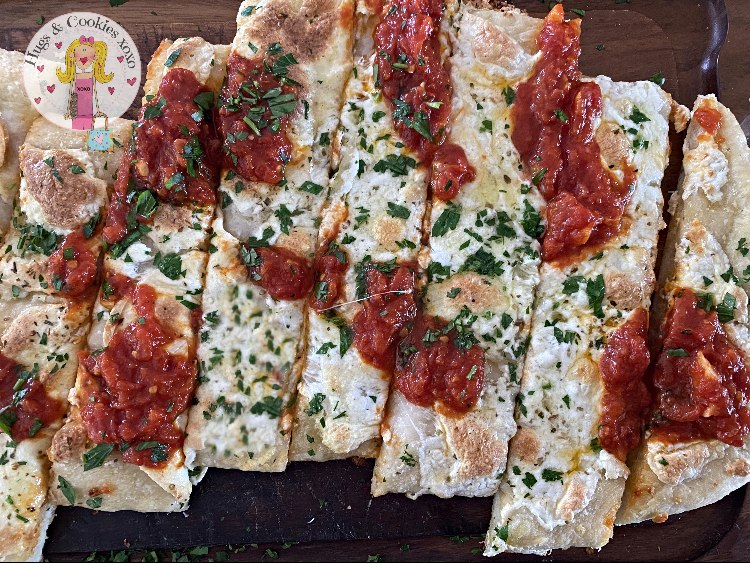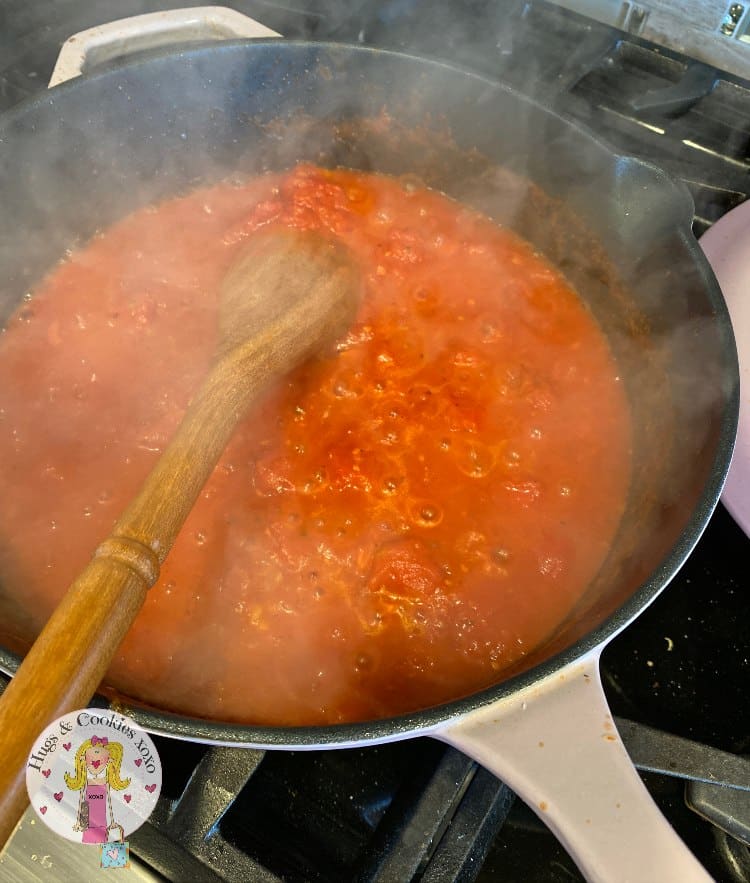 You may need:
Cheesy Garlic Butter Breadsticks
Ingredients
1 pound pizza dough, store bought or homemade
4 T. butter, melted
5 cloves garlic, minced
½ tsp garlic powder
½ tsp. oregano
½- 3/4 lb Fresh mozzarella, sliced thinly (Depending how cheesy you want it!)
parsley for garnish, chopped
Marinara sauce to top the sticks (I like to use Rao's)
Instructions
Preheat oven to 425F. with a pizza stone in oven. (I may go to 450 next time)
Roll dough into a rectangle on parchment.
Mix garlic and butter and brush over dough.
Sprinkle on garlic and oregano.
Top with cheese and bake 15-20 mins on pizza stone until golden and bubbly.
Top with dollops of sauce and sprinkle on the parsley.
Cut into breadsticks.
Sere with more sauce for dipping, if desired.
Adapted from
Diane Morrisey
Quick Sauce
Ingredients
1T. olive oil
1 T. butter
4 garlic cloves minced
1 28 ounce can whole peeled tomatoes, crushed by hand
a few T. fresh oregano, chopped
pinch red pepper flakes, optional
kosher salt, to taste
½ tsp sugar
Basil, I was out of it but would be a nice addition!
Instructions
Heat oil and butter in a skillet.
Add garlic and cook until fragrant.
Add tomatoes, oregano, red pepper, salt, sugar, basil and bring up to a simmer.
Cook until thickened, stirring.
Sauce adapted from
Kitchen Foliage