Chewy Sugar Cookies
These are simple and outrageously delicious!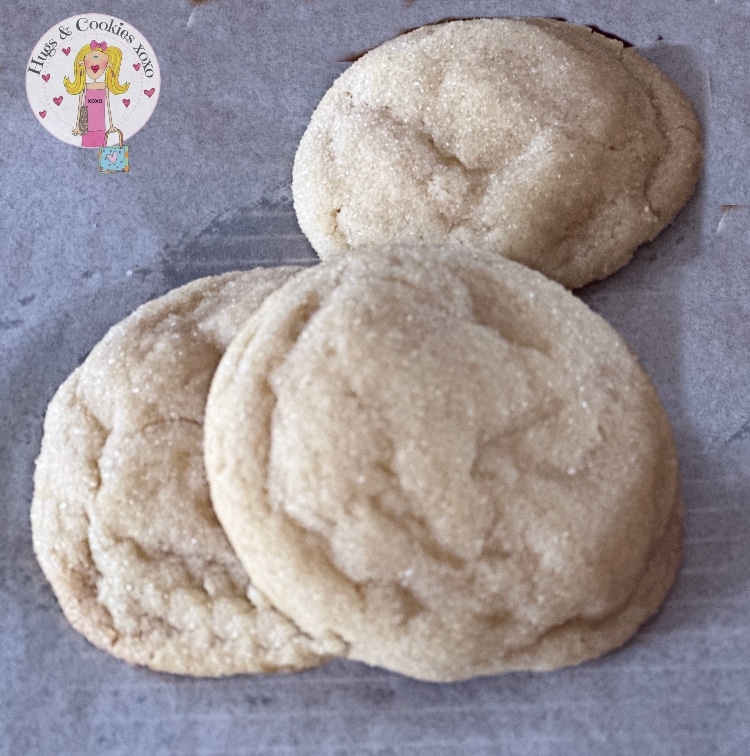 Chewy Sugar Cookies
Ingredients
2¾ cups flour
1 tsp baking soda
½ tsp baking powder
½ tsp kosher salt
1 cup room temperature butter
1 cup + 2 T. granulated sugar
2 T. light brown sugar
1 egg
2 tsp vanilla extract
Extra sugar for rolling cookies
Instructions
Preheat oven to 350°F
Line baking sheets with parchment paper.
Cream the butter and sugars together in a mixer for 3 mins.
Add the egg and vanilla to combine.
Add the dry ingredients and mix until the dough is combined.
Weigh out 2.5 ounces of dough and roll into balls.
Roll each ball into the extra sugar.
Bake for approx 12 mins. (Check at 10)-they should not be brown and will continue to bake as they cool on the hot sheet.
Cookie Adapted from Life, Love, and Sugar