Chicken Parm plus crescent rolls make the perfect finger snack. You can serve these for appetizers, dinner, snacks. It is such a kid-friendly treat, too. Everything becomes fun to eat when you can just pick it up and eat it with your fingers! I used Rao's sauce in mine but you can use your favorite sauce or even a homemade one. Have you tried Rao's sauce yet? If not, get on it! You can find it at your local store, Amazon or even target!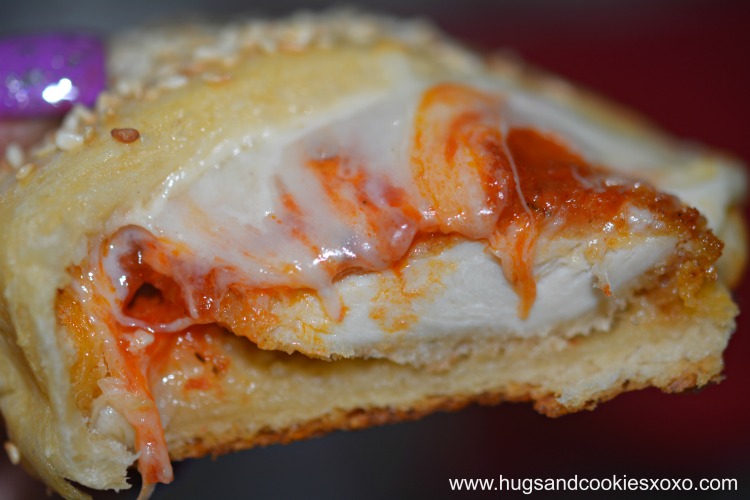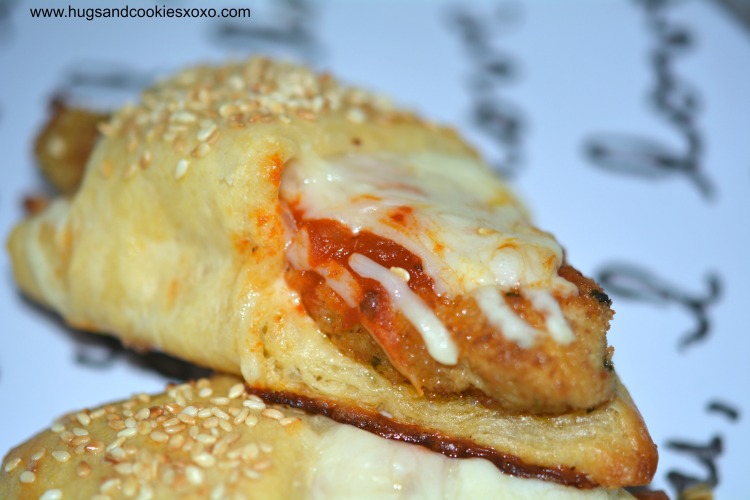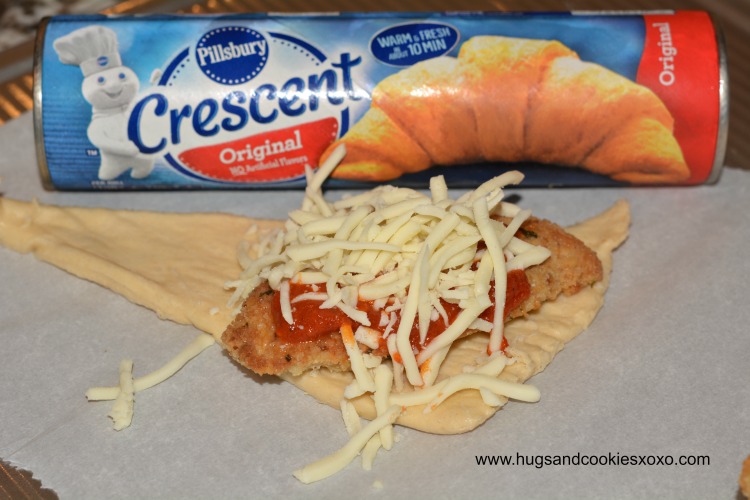 You will need breaded chicken fingers for this recipe. Here is how I prepared mine—-> Chicken Fingers
You'll Need: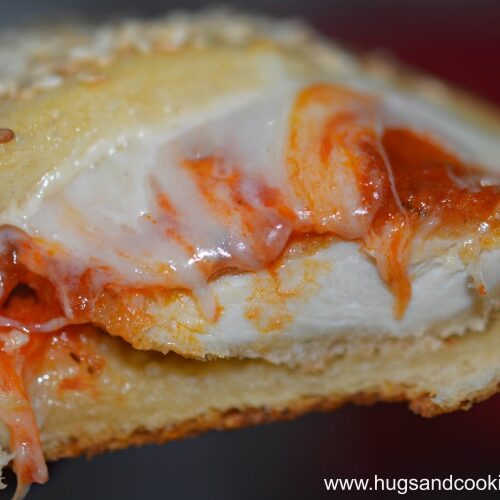 Chicken Parm Crescents
Ingredients
1

can crescent rolls

fully cooked breaded chicken fingers

shredded mozzarella cheese

judge the amount by how much cheese you like

Rao's sauce or your fave

1

beaten egg

toasted sesame seeds

toast in a dry skillet on med/low for a few mins.
Instructions
Unroll the crescent into triangles on a cookie sheet lined with parchment paper.

Top each one with a chicken finger, then sauce and cheese.

Roll up starting at the wide end.

Brush the top with egg.

Sprinkel with sesame seeds.

Bake at 375 15-20 mins until golden and cheese is melted!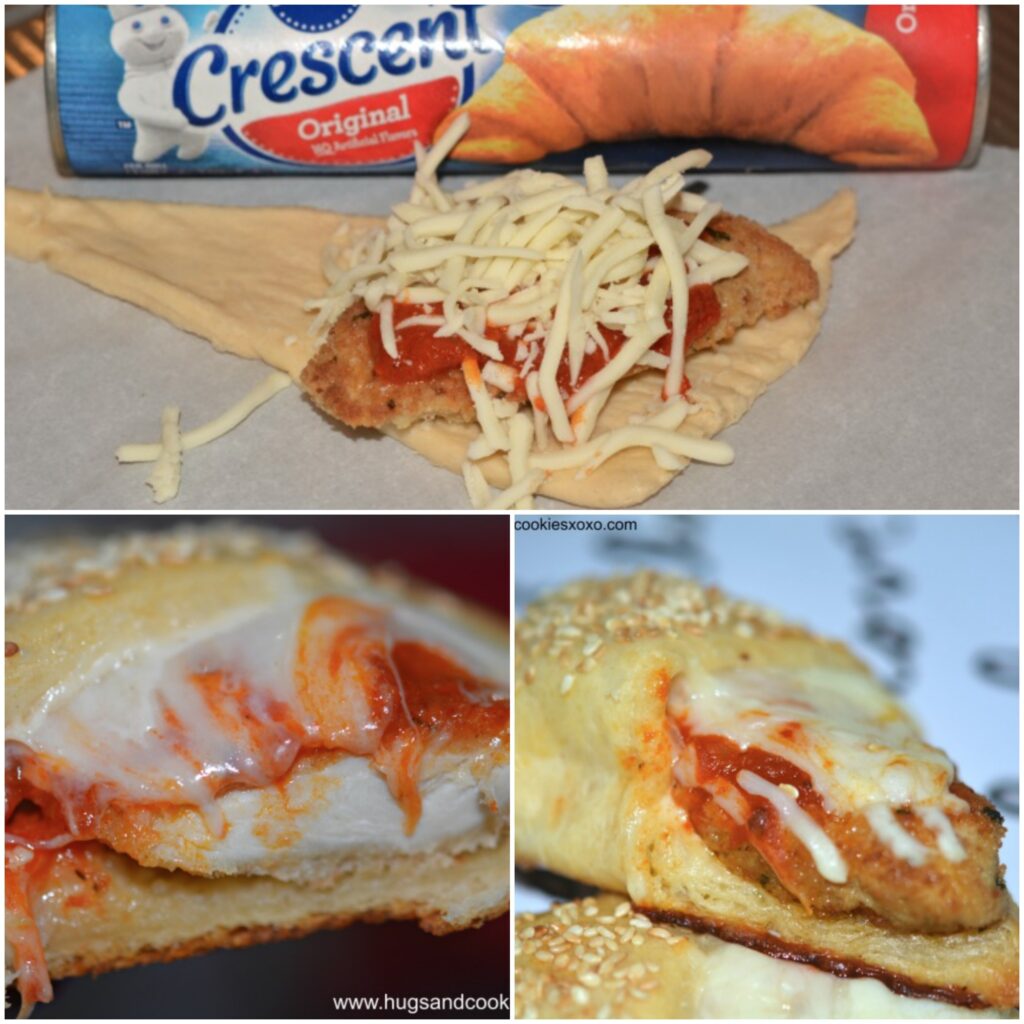 You May Love These, Too! XOXO