Chicken Piccata and Caesar Salad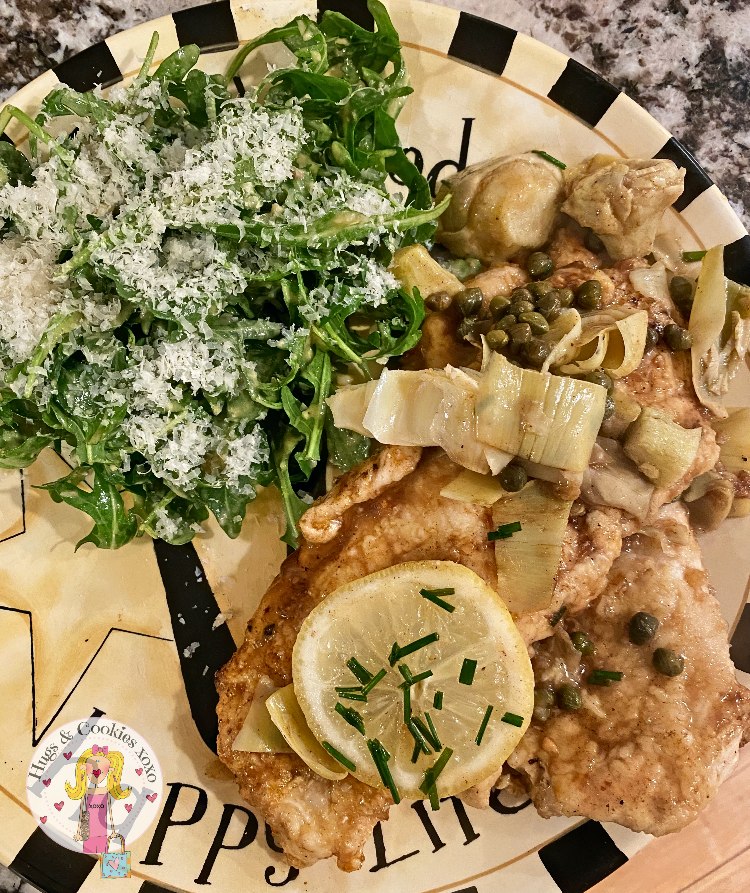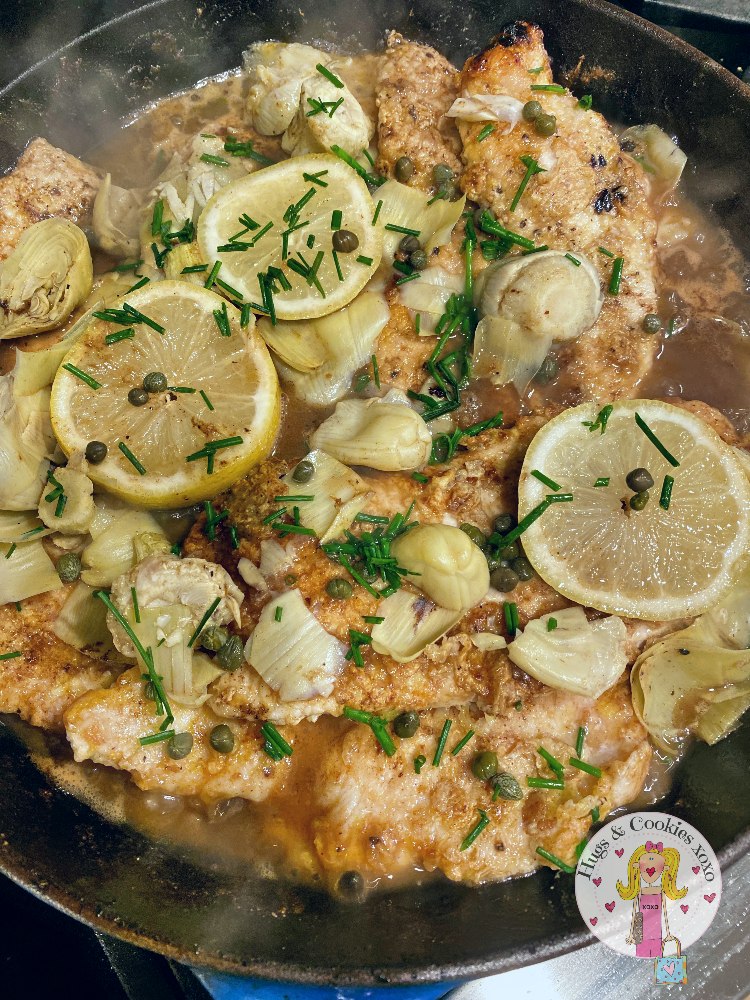 Chicken Piccata and Caesar Salad
Ingredients
1½ pounds thin chicken cutlets, trimmed and pounded
1 cup cornstarch seasoned with salt/pepper
4 T. butter, divided
2 T. olive oil, divided
½ large lemon, juiced
½ lemon,sliced
½ c. white wine
½ c. chicken broth
1 can artichoke hearts, chopped
3-4 T. capers
Chives, a handful chopped for garnish
Instructions
Dredge chicken in cornstarch,
Cook in a skillet in two batches. Each batch gets cooked in 2 T. butter and 1 T. olive oil to brown on both sides. Then remove to a plate.
To the hot skillet, add the lemon juice, wine and broth slowly to deglaze the pan.
Simmer a few mins.
Add the artichokes, lemon slices and capers.
Return the chicken to the skillet and cook on a low simmer a few mins to cook through.
Garnish with capers and serve with caesar salad.
Caesar Dressing
Ingredients
½ c. olive oil
2T dijon mustard
3 garlic cloves
4 anchovies
½ lemon, juiced
salt and pepper to taste
For serving
fresh Parmigiano-Reggiano cheese, grated
arugula or romaine
Instructions
Dressing
Food process all.
Serve tossed with arugula/romaine and cheese.
Add extra pepper!