Oh boy, am I happy I came across this recipe at The Grateful Girl Cooks!  Chicken soup with dumplings sounded and LOOKED amazing. I knew I had to try them out. Well, on a scale of 1-10 these dumplings were a 20! Pure comfort food for this chilly winter weather! And…..they were easy! Way easier than you'd think! So when you are snowed in one day soon, give this recipe a try!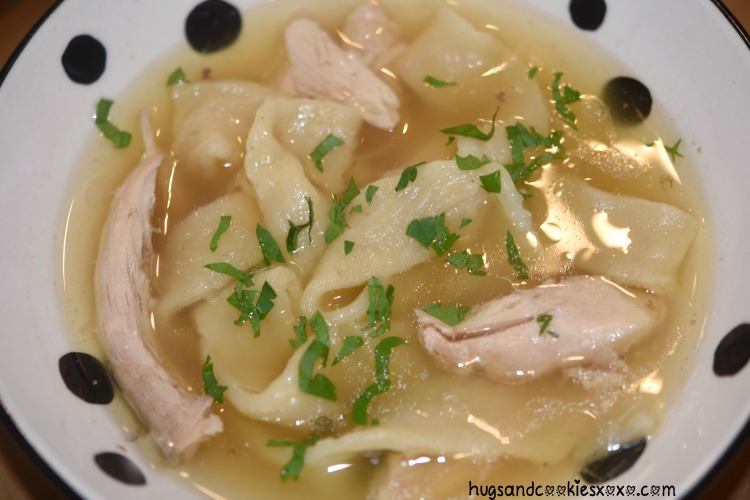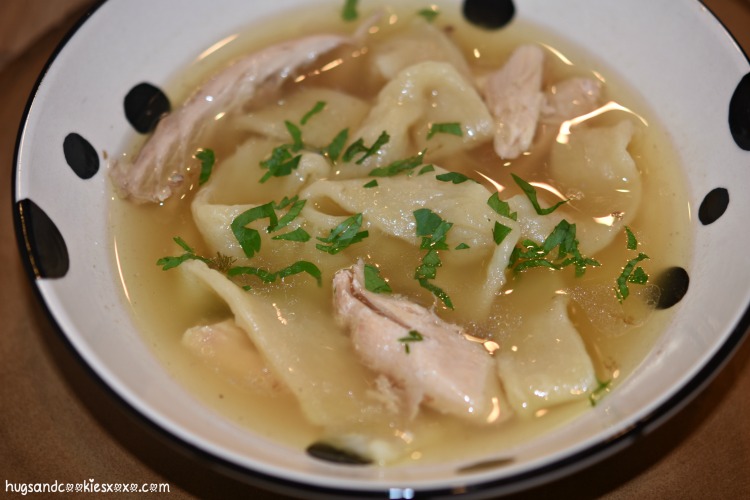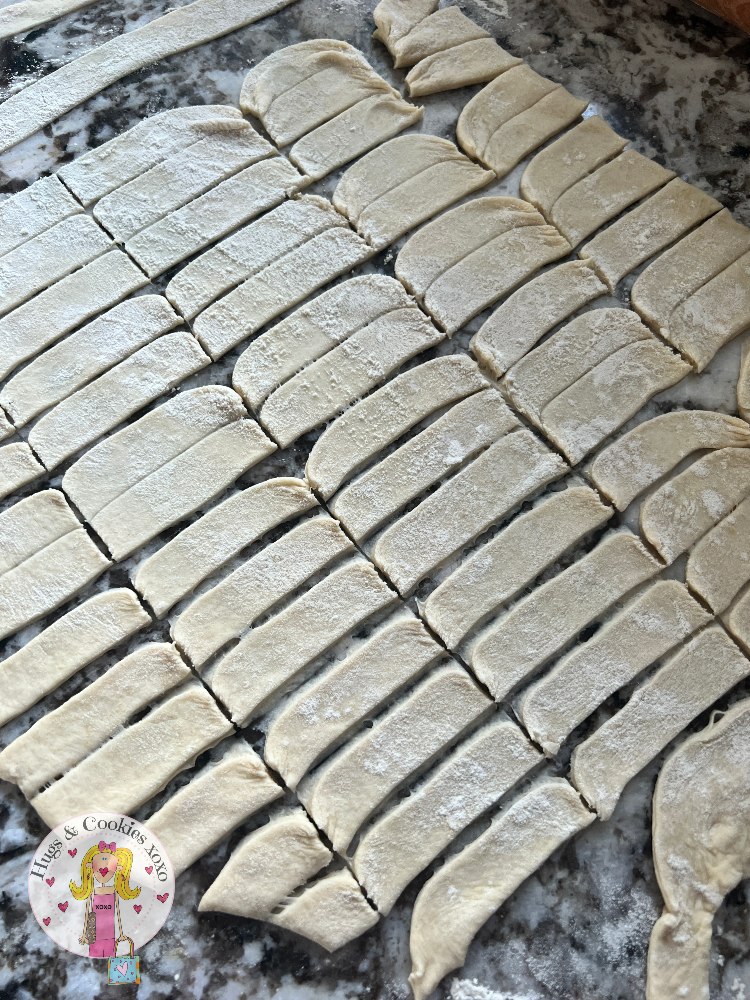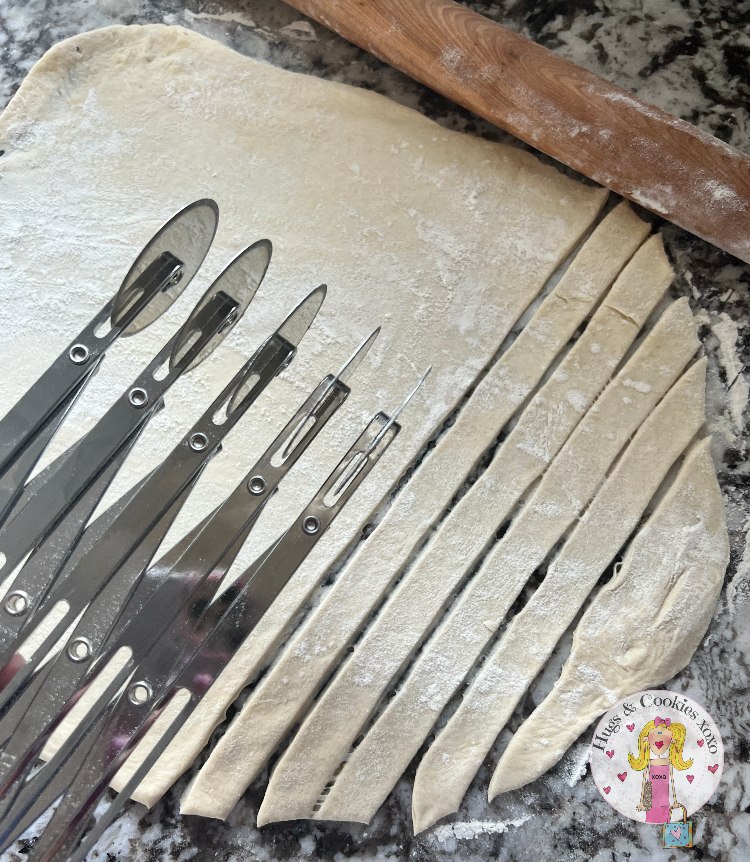 Ingredients
Chicken Soup:
1 package chicken thighs (4 thighs)
1 onion
handful dill
8 cups Chicken broth
Add carrots if you please, was out of them!
Dumplings:
1 cup flour
1 teaspoon kosher salt
2 heaping Tablespoons Crisco shortening
½ cup boiling HOT water
½ cup plus 2 Tablespoons flour (Plus more if sticky-I needed quite a bit more)
parsley for garnish
Instructions
Put the chicken, dill and onion in a large soup pot.
Add broth.
Bring to a boil and then simmer on low, covered about an hour.
Remove and discard onion.
Shred up chicken and discard skin/bones. Put chicken in broth.
Dumplings
In a bowl,cut the shortening and salt into the cup of flour.
Add the HOT water and the flour.
Stir until you have a dough ball that you can roll out. (Add more flour if you need to-I needed to add quite a bit more as mine was very sticky that day!)
Let ir rest 10 mins.
Roll out on a floured surface and cut into thin strips with a pizza cutter.
Drop into the hot broth and cook 10 mins.
Add salt if needed and serve up!
Adapted from
The Grateful Girl Cooks