Meet the chocolate boot! Yes, a completely edible, delicious, hollow chocolate boot! Why hollow? So you can fill it with all sorts of outlandish, whimsical, delicious treats that the kids will just love you for! I used Chocoley Bada Bing melting disks. These are the perfect chocolates to use for kids because they are NUT FREE!!! They are also gluten free, too! Too many allergies these days to be taking any chances! So, to say this was tricky would be an understatement! LOL It took me three tries…hey three's a charm right? The good news is that all mishaps can be remelted and reused without a problem. Love that about Chocoley! You can dip so many yummies in chocolates, too! I dipped pretzels, pretzel rods, marshmallows, oreos and vienna fingers! I also made a platter with fruity pebble treats and candy sushi. Needless to say my son and his 9 year old buddies loved them up! Especiall, cracking into those boots!! Load up on candies and sprinkles to create the perfect display for your theme! Now, that I have mastered the boot I say everyone in the family is getting a chocolate boot for their birthday!!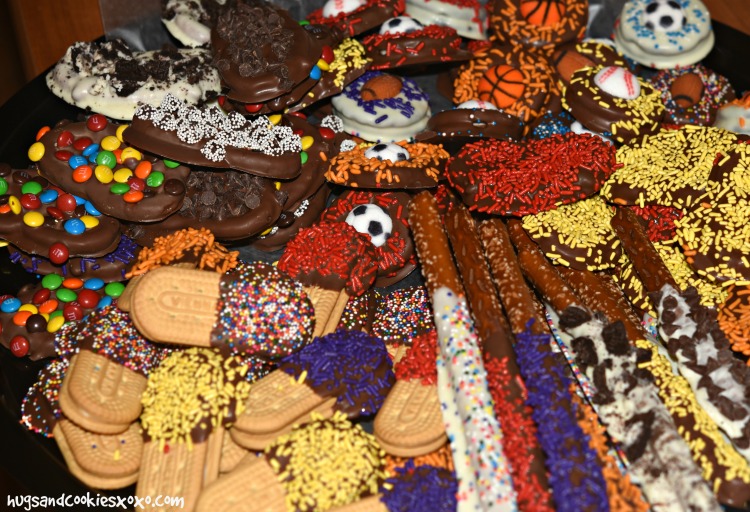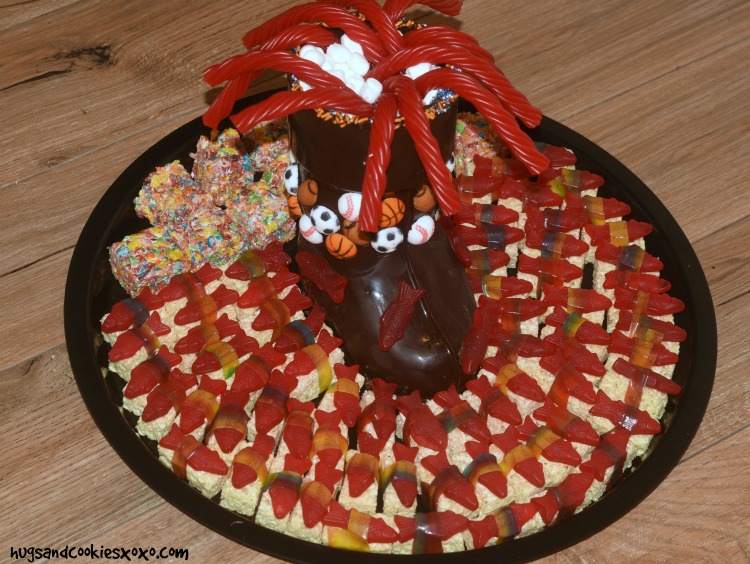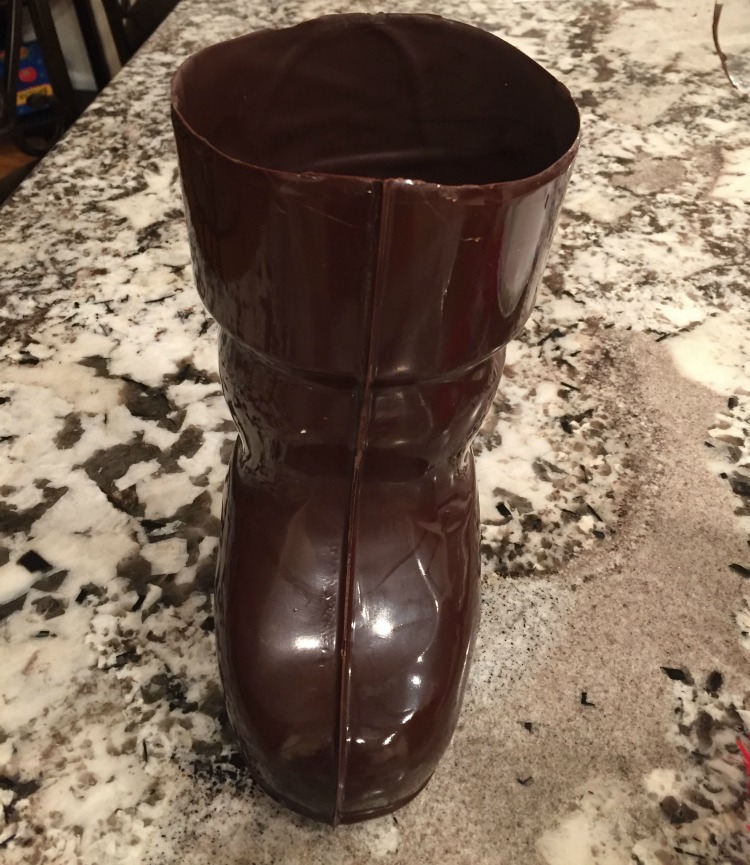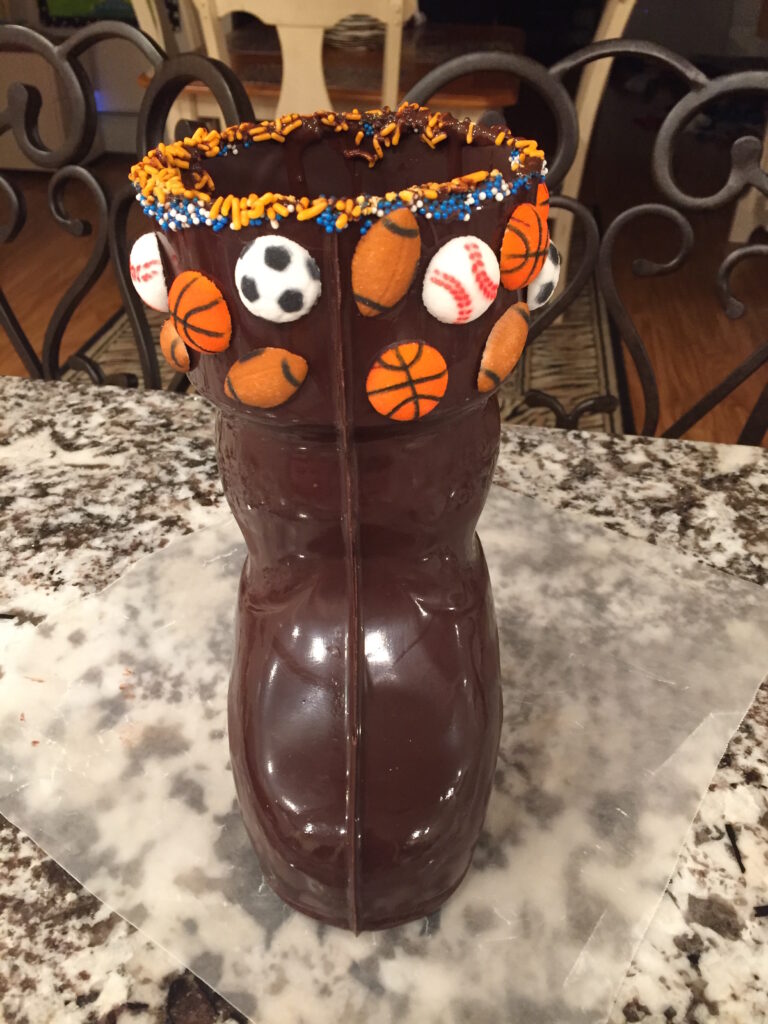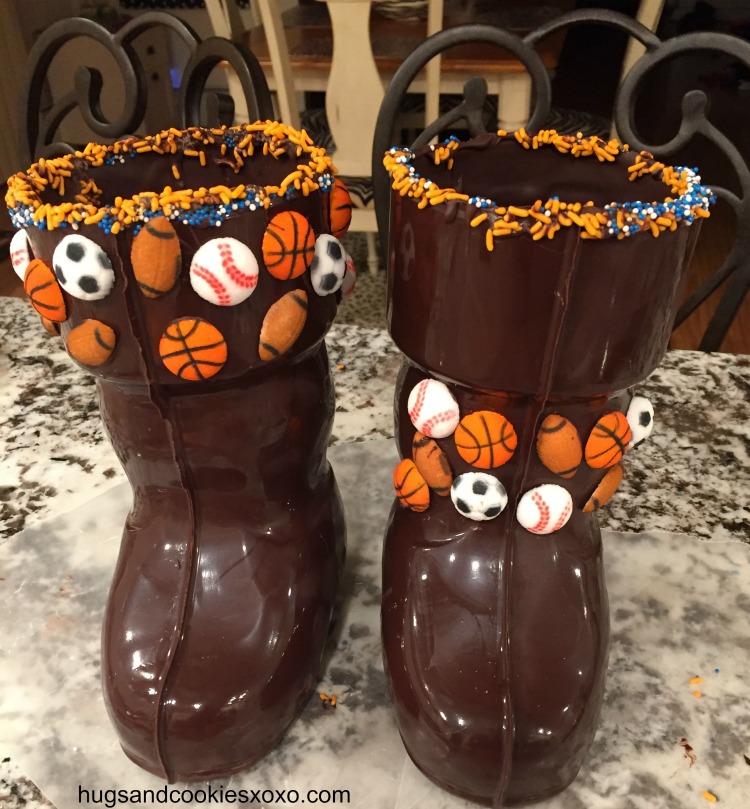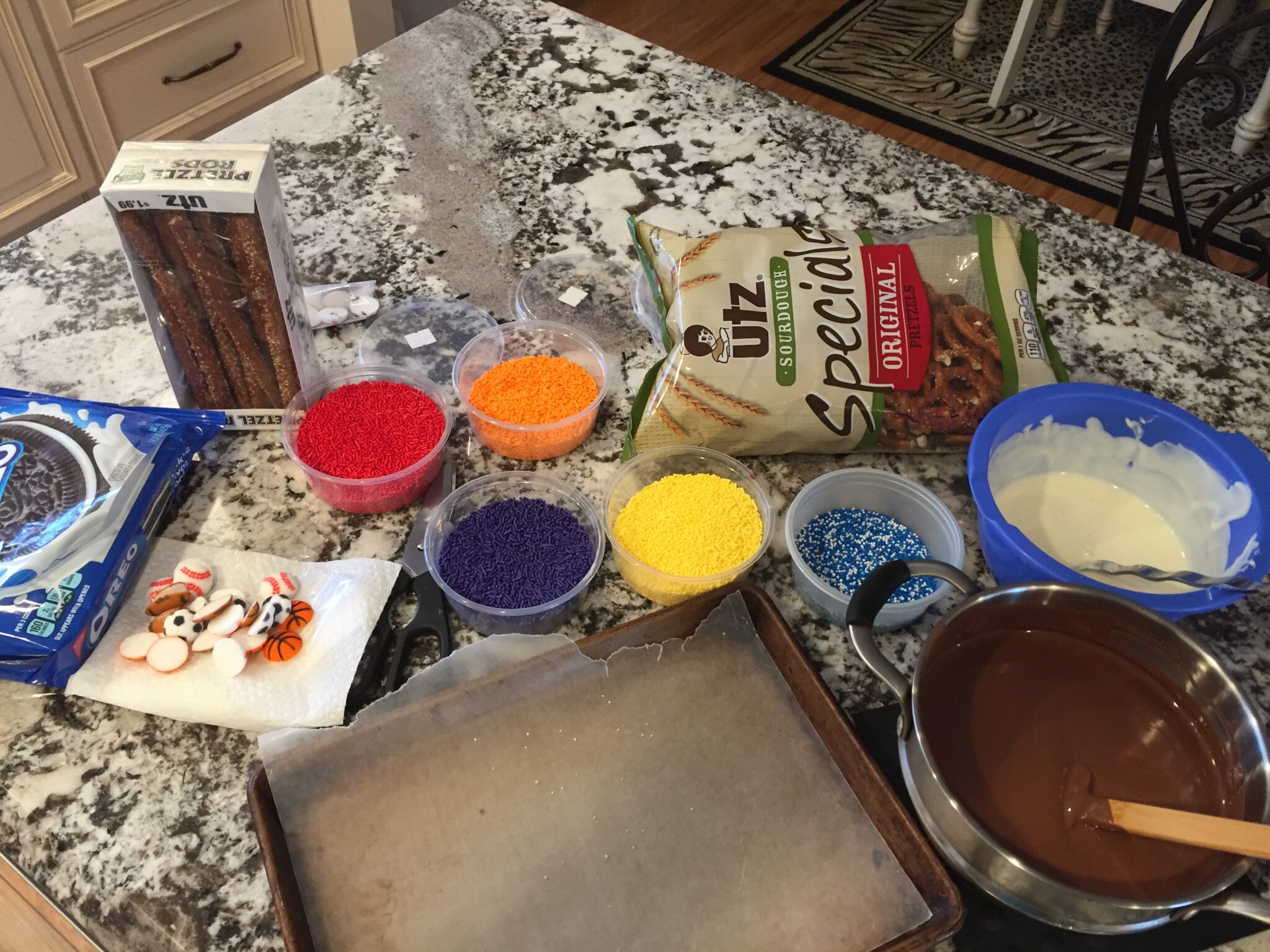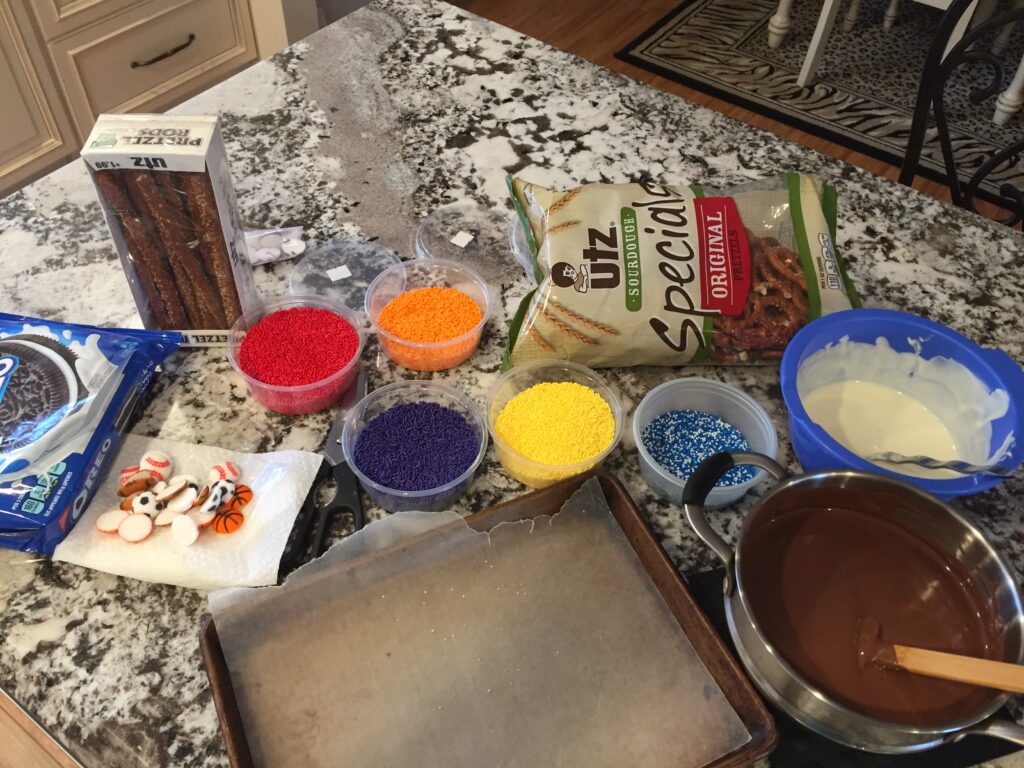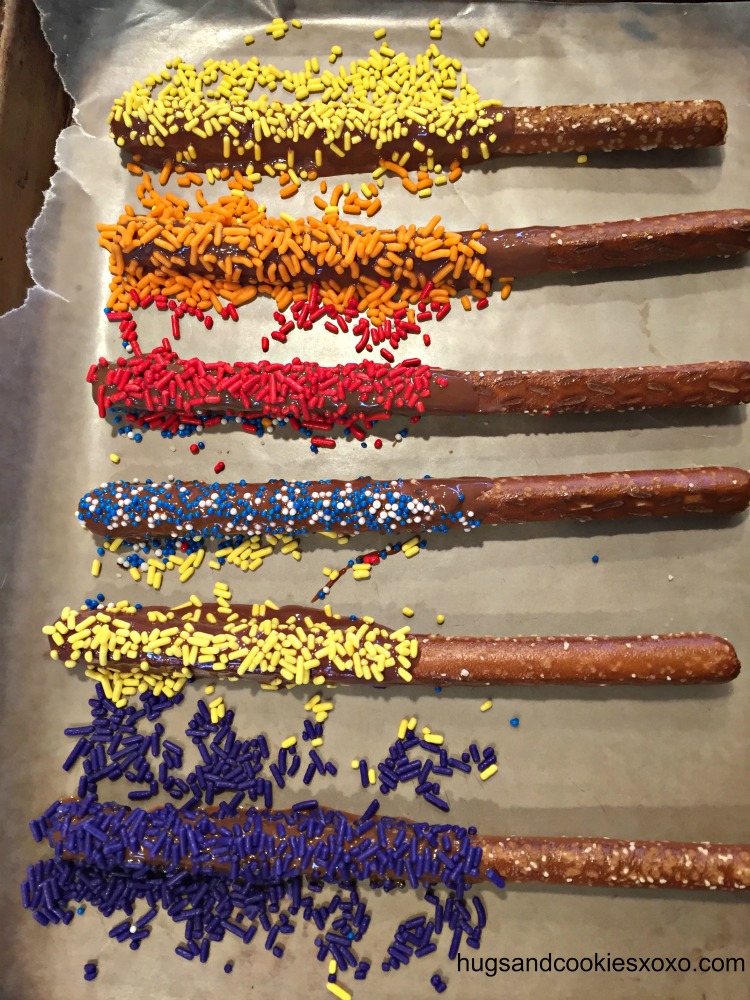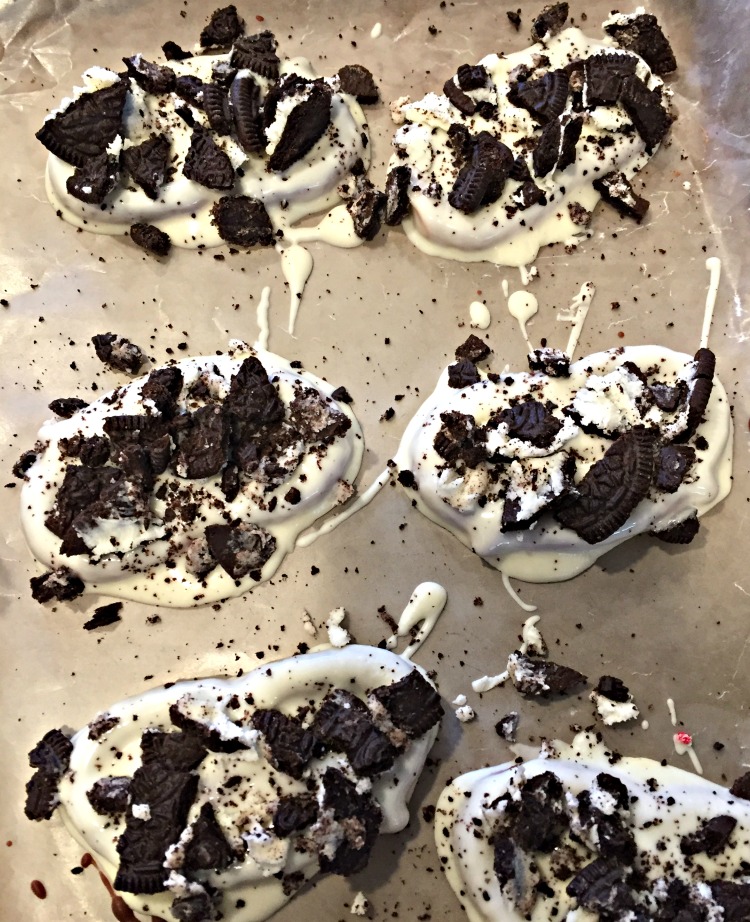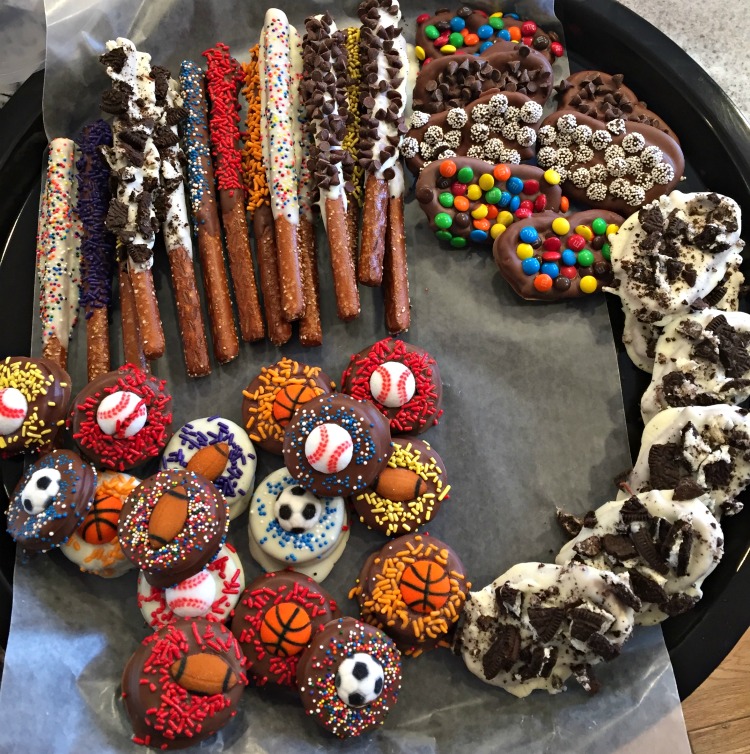 Chocolate Boot
Instructions
Use clips to attach 2 molds together.
Cut top of molds to allow chocolate to be poured in.
Melt chocolates in double boiler.
Pour in mold and twirl around to coat.
Pour out excess.
Pop in fridge to set and turn on each side after a few mins.
Pour in a second coat and let set up in fridge 20-25 mins.
Remove mold,decorate and fill!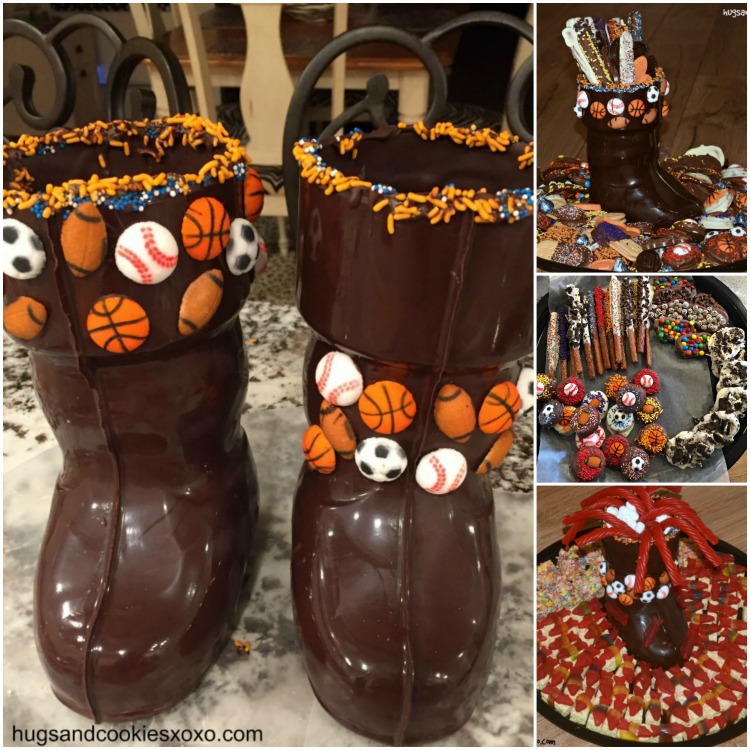 You May Love These, Too! XOXO