A moist, delicious brownie topped with a white chocolate drizzle and a nonpareil candy is the perfect after school treat! These chocolate brownies will have your kids smiling and willing to do their homework right away for a treat!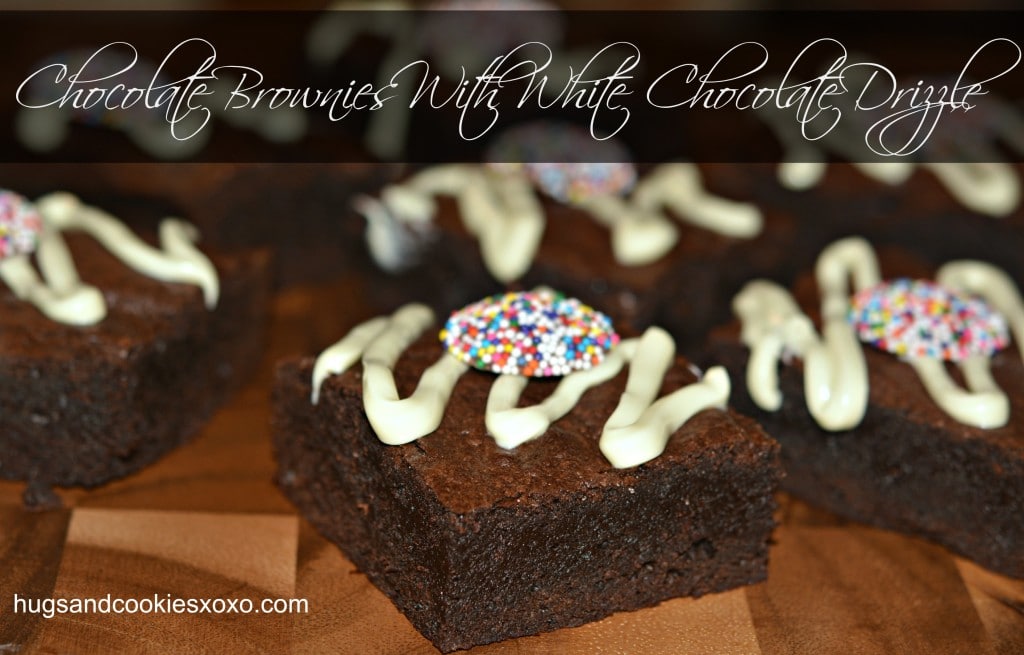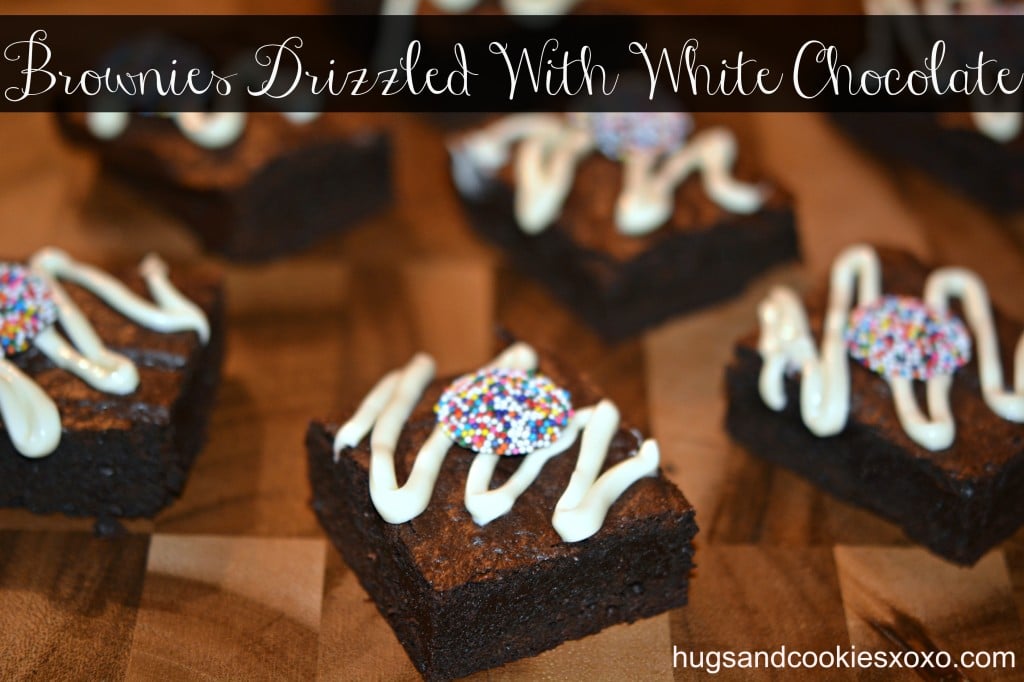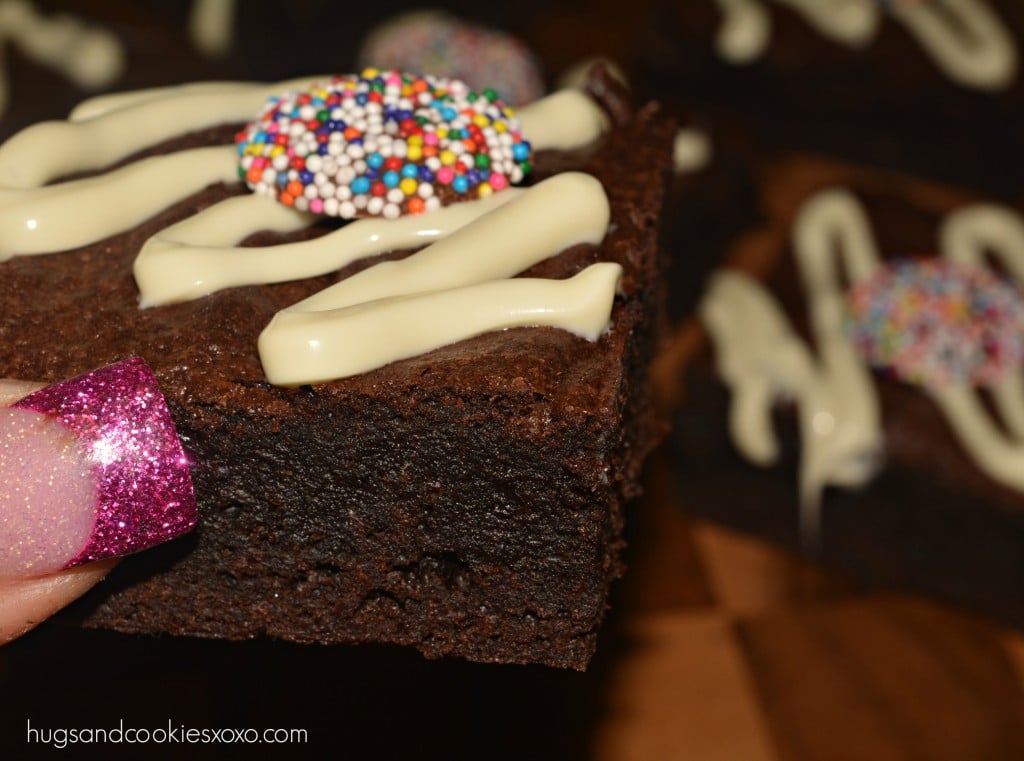 Brownies…..
Ingredients
1/2 cup (1 stick) salted butter
8 ounces coarsely chopped semi-sweet chocolate (I used 1 7 oz Lindt bar just because I didn't have an 8 oz. bar)
1 cup sugar
3 large eggs
1 tsp vanilla extract
3/4 cup all-purpose flour
1/4 teaspoon salt
Directions
Preheat oven to 350 degrees. Line 11 x 7 inch baking pan with nonstick foil.
Melt butter and chocolate in a microwave safe bowl and let cool a few minutes.
Stir the sugar into the butter/chocolate mix.
Add  eggs one at a time.
Add vanilla.
Stir in flour and salt.
Spread batter evenly into the pan and bake 27-35 minutes. Let cool completely and cut into squares.
Melt white chocolate carefully in the microwave and drizzle over brownies.
Top with a nonpareil or candy of your choice!
Brownie recipe adapted from Sally's Baking Addiction -check out her book here! I love it!!
Best white chocolate for melting? Read on…..
BEST MELTING CHOCOLATES EVER…….DOVE CHOCOLATE DISCOVERIES!!!! YOU CAN ORDER THESE FROM MY CHOCOLATIER, KRISTINA HERE!
YOU CAN ALSO VISIT HER FACEBOOK PAGE HERE