Sometimes you need a quick dessert that looks like a lot of effort. This is it! Chocolate chip cookie ice box cake is your ticket! Chocolate chip cookies, whipped cream, done! Now, of course you can make homemade cookies and fresh whipped cream but if you need a faster dessert…..use Pillsbury cookies and cool whip! Of course, a little chocolate curl action on top adds a nice presentation, too! You can find them at ABC Cake Decorating Supply online! I poured on some homemade salted caramel but jarred caramel would be fine, too!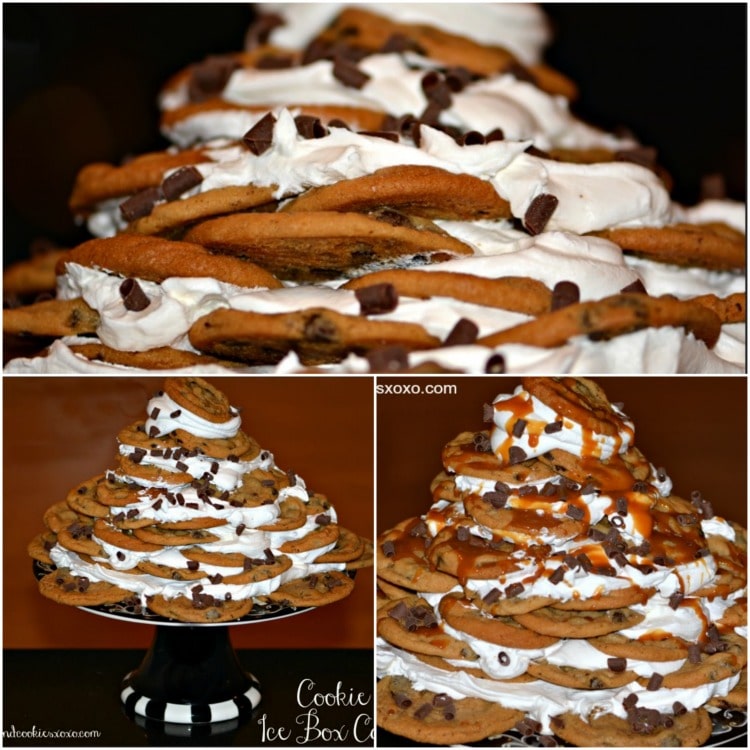 Chocolate Chip Cookie Ice Box Cake
I used about 50 cookies and one and a half containers of cool whip. You can use more/less depending on the size of your cake plate and how many you are serving.


You May Love These, Too! XOXO