Love chocolate chunk cookies warm for the oven/. Then this recipe is the one for you! Just a tip-the dough does need a long chill so plan accordingly!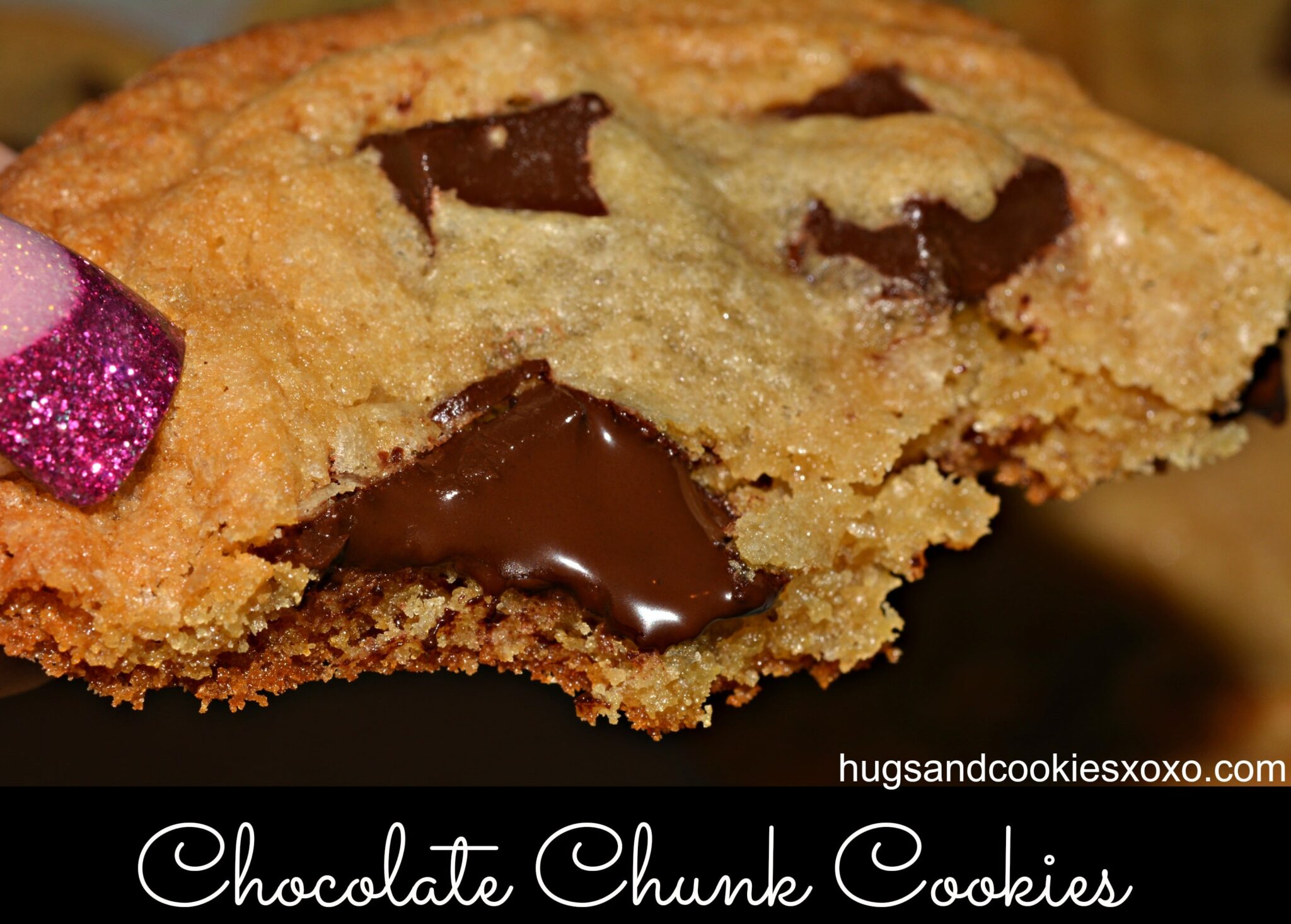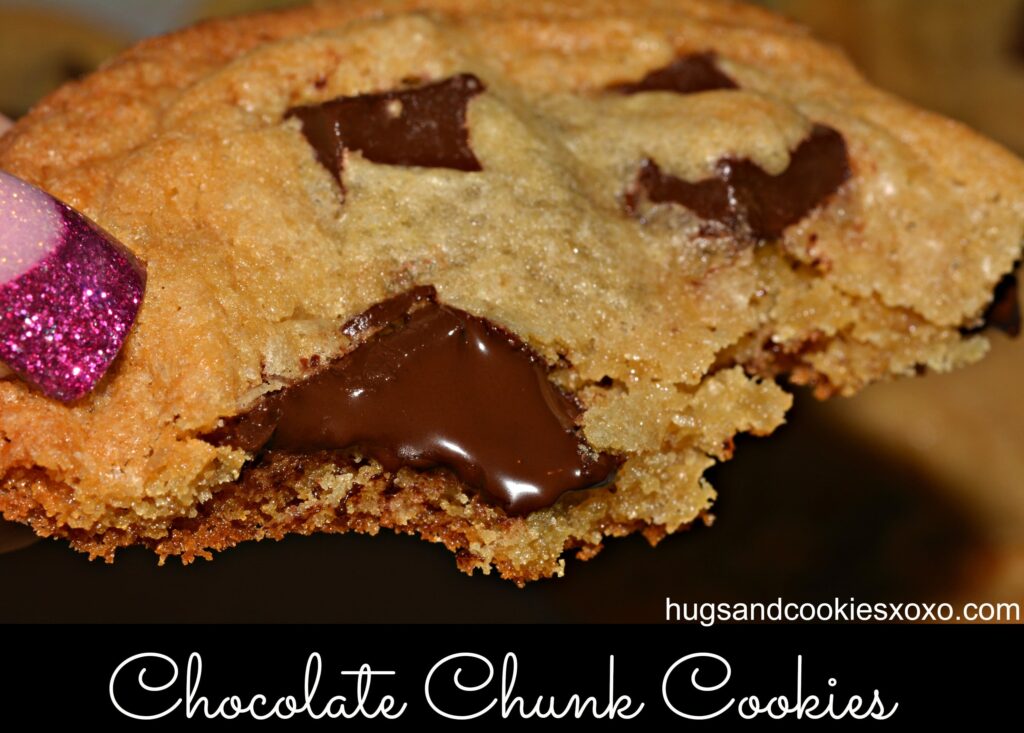 Ingredients for Chocolate Chunk Cookies
2 and 1/4 cups (280 grams) all-purpose flour
1 tsp. baking soda
1 and 1/2 tsp. cornstarch
1/2 tsp. salt
3/4 cup (1.5 sticks or 170 grams) unsalted butter, melted
3/4 cup (150 grams) light brown sugar, loosely packed
1/2 cup (100 grams) granulated sugar
1 large egg + 1 egg yolk
2 teaspoons vanilla extract
1 cup (180 grams) chocolate chips or chocolate chunks
Directions
Melt butter in the microwave.
Stir in both sugar until smooth.
Add egg and yolk and vanilla.
Stir in flour, cornstarch, salt and baking soda.
Fold in chocolate chunks and chill for several hours.
Preheat oven to 325 and bake medium sized scoops for 8-10 minutes. My cookies were not as thick as those pictured in the original recipe but they were very delicious!!!
These fabulous chocolate chunks I used are from Abc Cake & Decorating. CHECK OUT THEIR FACEBOOK PAGE HERE! YOU CAN ORDER THEIR PRODUCTS HERE ON THEIR WEBSITE
Cookie recipe adapted from Sally's Baking Addiction -check out her book here!