Clusters! What a name but these delicious candies really look like big clusters of chocolate heaven! I added dried cherries into these from Trader Joe's which were just fabulous. You could also use dried cranberries if you have those on hand. It sweetens them up just a tad! The other nice thing about these Chocolate Cornflake Clusters is that they are no-bake! Perfect for the summer!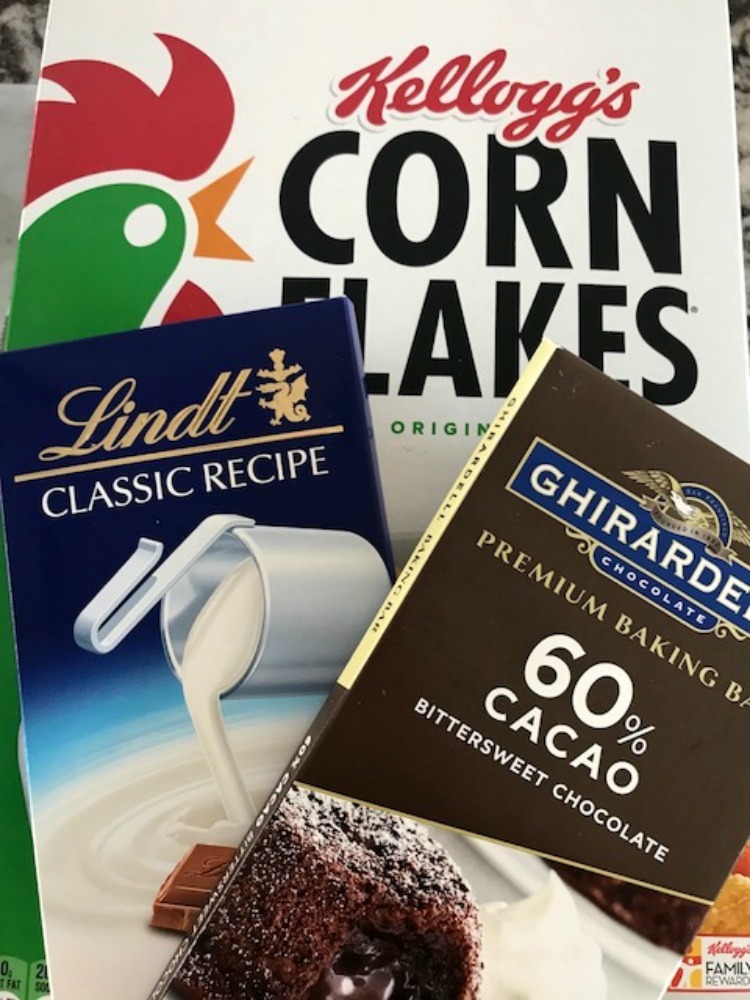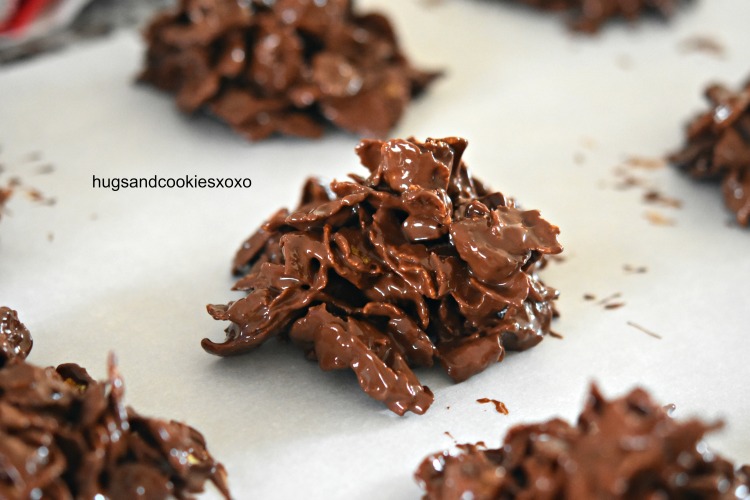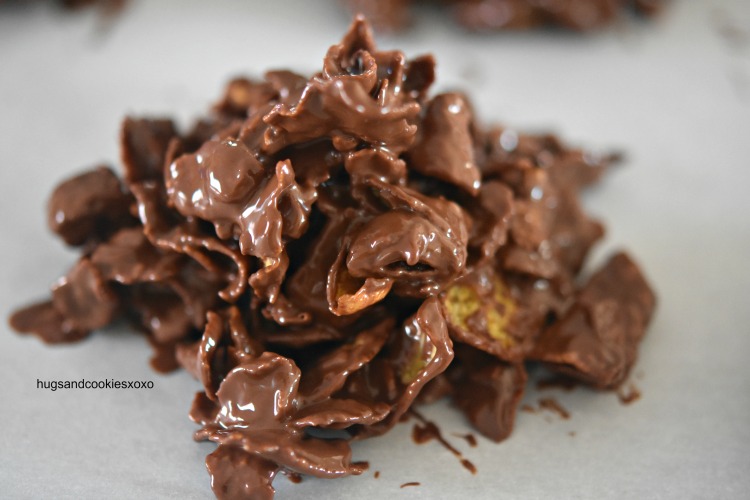 Chocolate Cornflake Globs
Ingredients
7¼ ounces milk chocolate
5½ ounces bittersweet chocolate
3 cups cornflakes
⅓ cup dried cherries
Instructions
Chop both chocolates and microwave ¾ of the chocolate on high 30 seconds. Continue heating in short intervals until melting.
Add the rest of the chocolate and stir in until melted.
Place cereal in large bowl and pour the chocolates on top.
Stir gently to coat without crushing cereal too much.
Fold in cherries.
Spoon 8 mounds onto a sheet lined with parchment.
Let sit until the chocolate firms up.
Adapted from
Ina Garten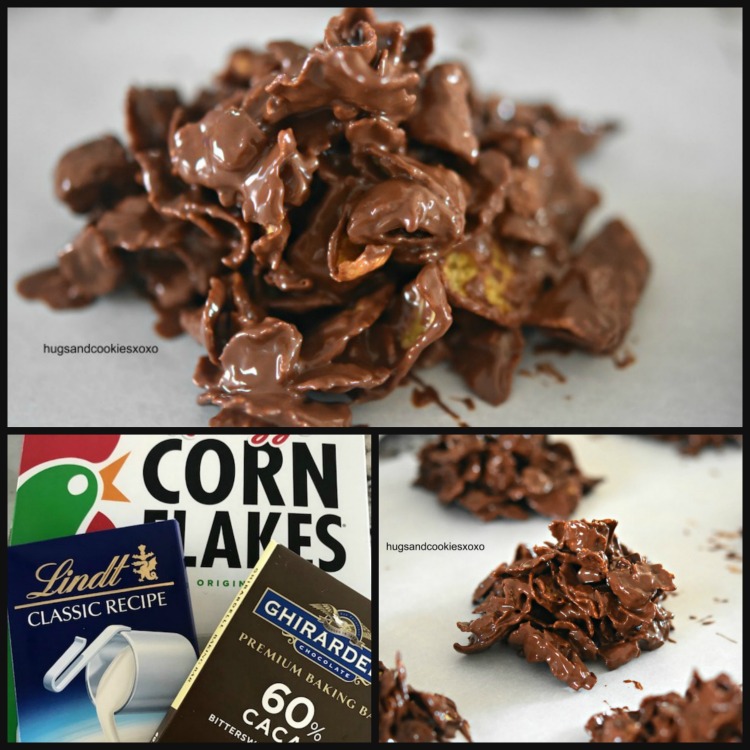 You May Love These, Too! XOXO