This is a very unique dessert. A magic custard cake begins pretty much with a basic cake batter and transforms it literally into a magical cake with a custard layer. If you love any sort of custard or flan, then this cake it for you!!!! The real kicker is when you take the cake squares and dip them in melted chocolate!! Chocolate dipped magic custard cake squares….perfection!!!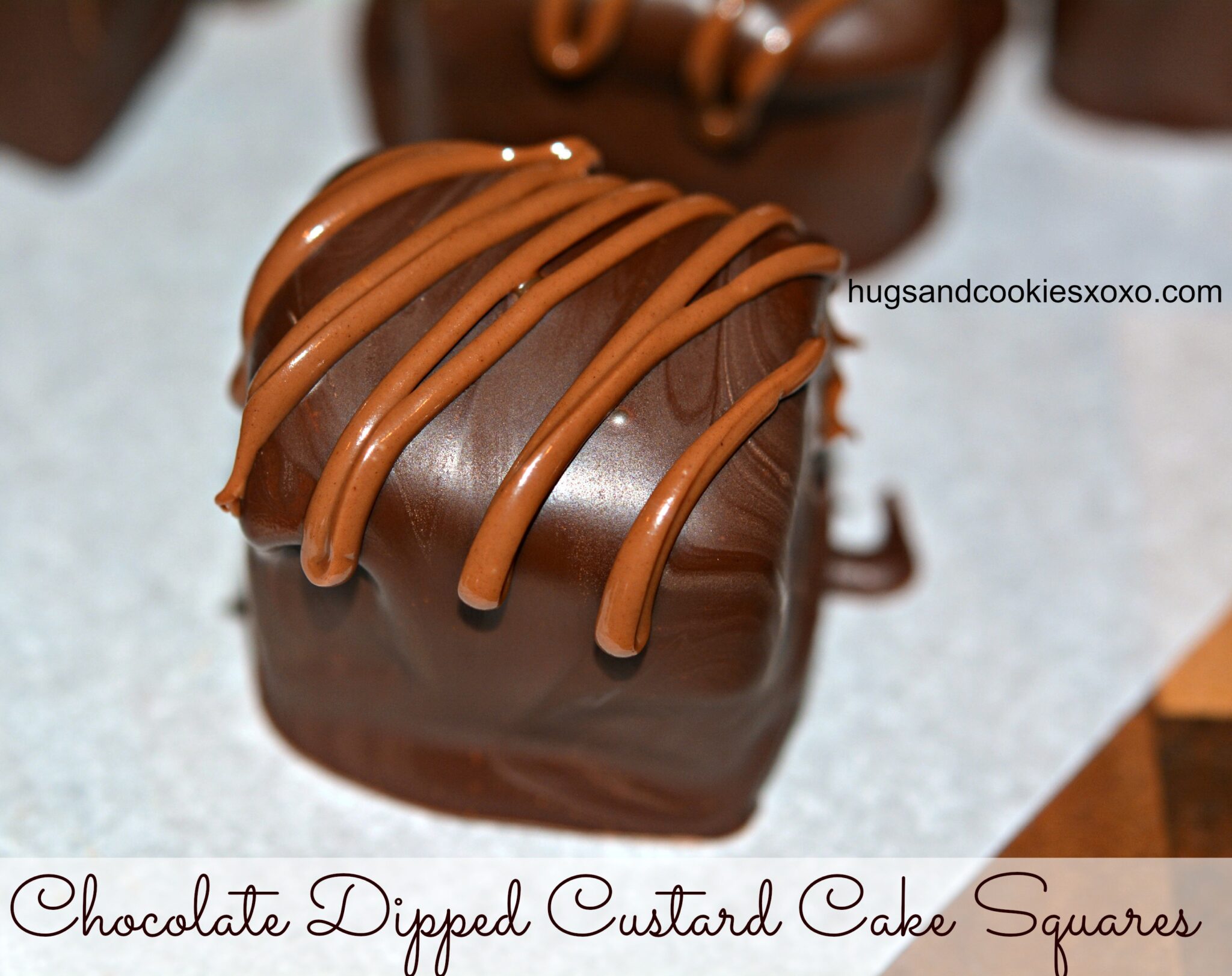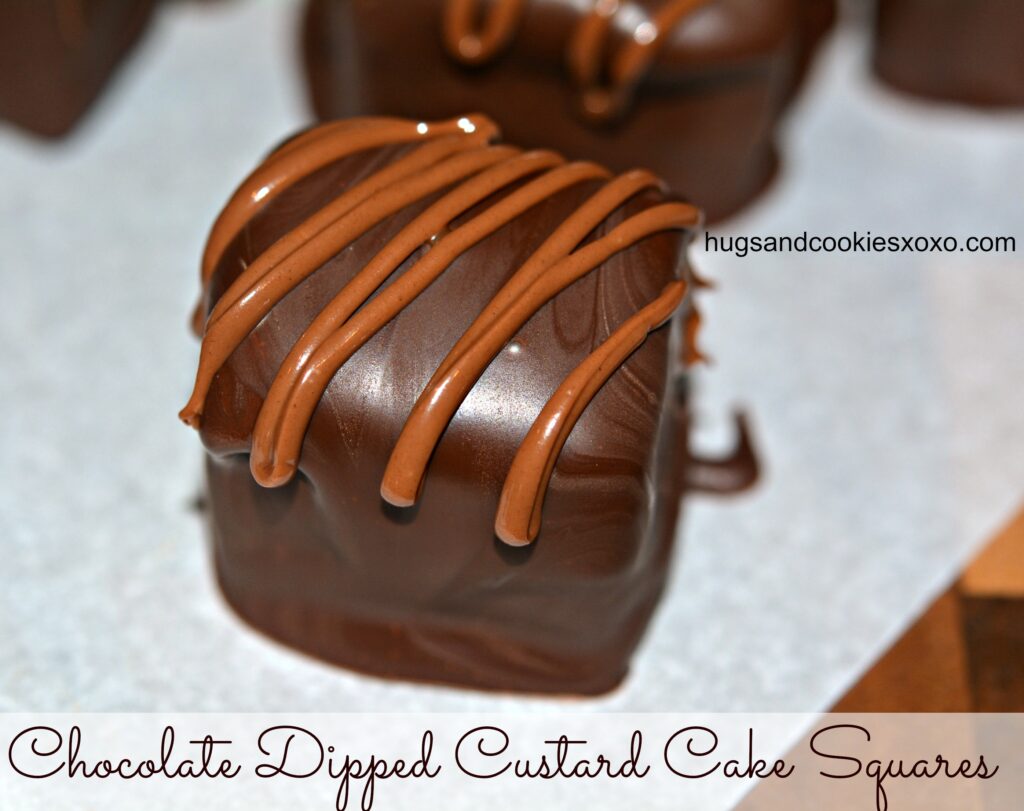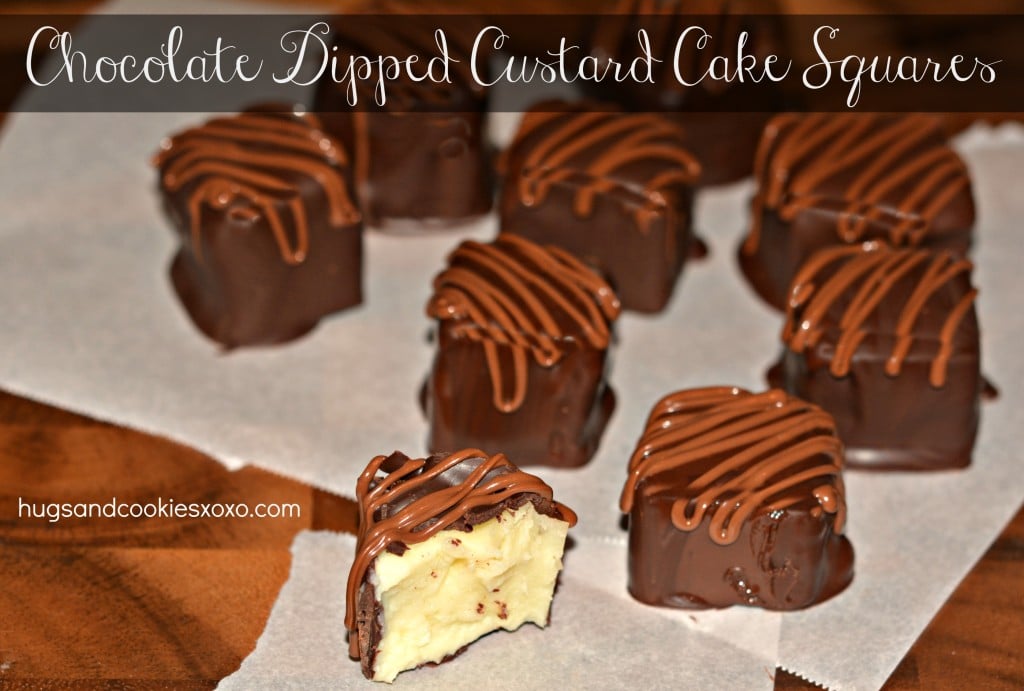 Magic Custard Cake Ingredients:
4 eggs (whites separated from  yolks), room temp
1 tsp vanilla extract
3/4 cup sugar
1 stick butter, melted
3/4 cup all purpose flour
2 cups milk lukewarm
powdered sugar for dusting cake
Instructions:
Preheat oven to 325 F degrees. Grease and Line 8 inch x 8 inch baking dish with parchment.
Separate eggs and add the egg whites to a mixer and beat egg whites stiff. Place egg whites in a bowl and set aside.
Beat the egg yolks & sugar until light. Add butter and vanilla. Beat for two mins. Add the flour and mix it in until fully incorporated.
Slowly start adding the milk and beat until everything is well mixed together. Add the egg whites, a third at a time and gently fold them in using a spatula, repeat until all egg whites are folded in. Pour batter into baking dish and bake for approx 60 minutes or until the top is lightly golden. Cool and then chill. Cut into squares and pop each square in the freezer for just a few minutes.
Melt dark chocolate and dip each cake square. Lay on wax paper and chill to set. Add a second drizzle of milk chocolate if desired.
Cake part adapted from best yummy recipes-
Chocolate dip by Hugs & Cookies xoox
You May Love These, Too! XOXO