Chocolate Dipped S'mores
Chocolate Dipped S'mores make the perfect treat for kids and grownups, too! You can even add a layer of peanut butter if you want! The combo of peanut butter and fluff makes it a true fluffernutter snack. You may also love  Toasted Smores Cheesecake and Smores Dip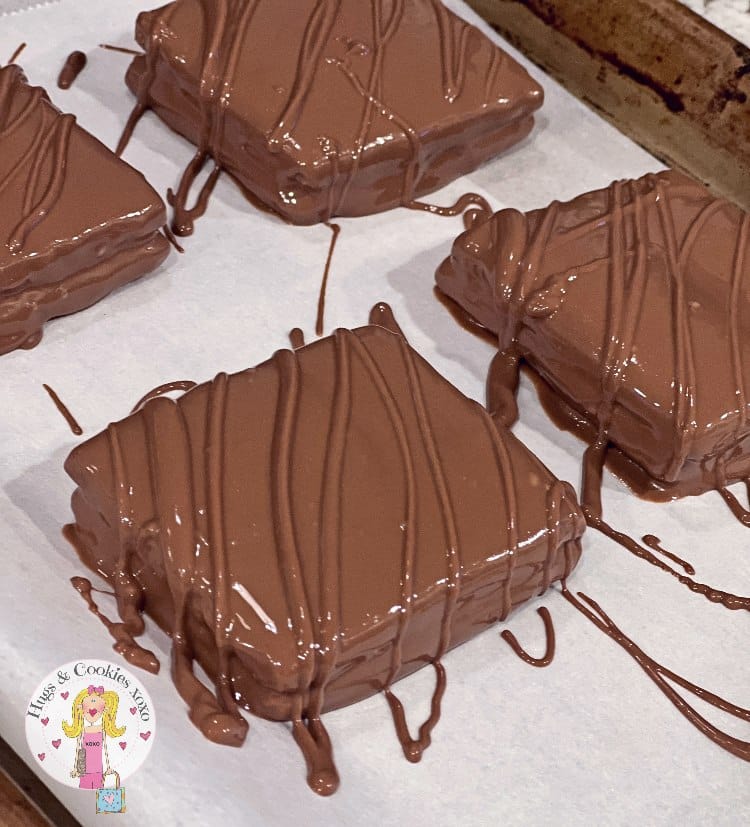 You may need:
Chocolate Dipped S'mores
Ingredients
graham cracker squares

fluff or marshmallow cream

optional: peanut butter

chocolate disks

I use Merckens
Instructions
For each s'more, spread fluff on a graham cracker and top with a second making a sandwich. For fluffernutters, spread fluff on one side and peanut butter on the other and sandwich together.

Freeze each "sandwich" 20 minutes.

Melt chocolates and dip each s'more.

Drizzle on extra chocolate, if desired.

Lay on wax paper and pop in the fridge until set.