Chocolate Peanut Butter Jemma Cookies
This is literally THE only chocolate peanut butter cookie recipe you will ever need! Best part is that you don't even have to chill the dough. It s fabulous right out of the mixer!!!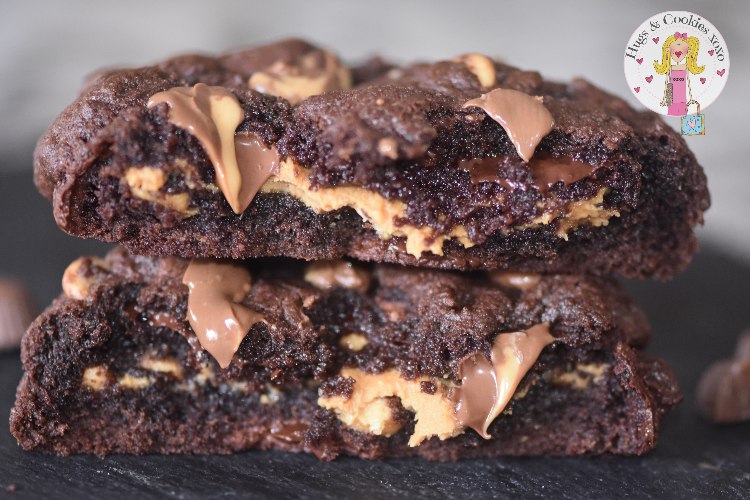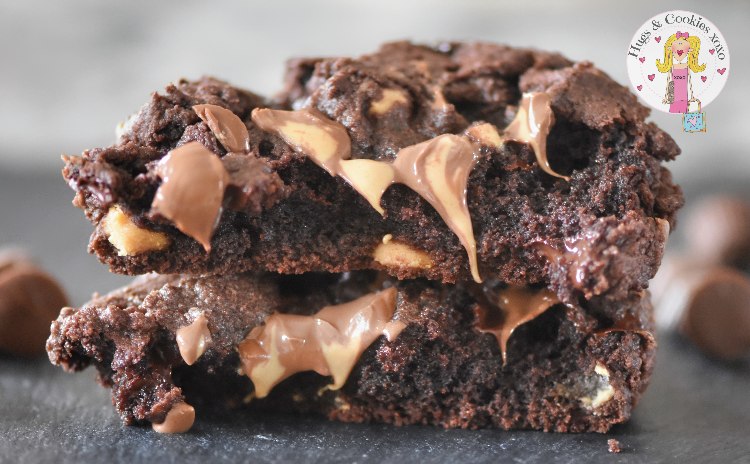 You may need:
Chocolate Peanut Butter Jemma Cookies
Ingredients
2 sticks cold, salted butter, cubed
160g Caster Sugar
160g Light Brown Sugar
150g dark chocolate chips
150 g milk chocolate chips
150 g peanut butter chips
230g Self-Rising Flour (I made my own and measured it from this batch: 2 cups flour, 3 tsp. baking powder, ½ tsp. kosher salt.)
200g all purpose flour
70g Cocoa Powder
1 tsp Salt
¼ tsp baking soda
3 tsp baking powder
3 eggs
optional: peanut butter to stuff cookies
mini peanut butter cups to decorate (Trader Joes)
Instructions
Preheat oven 400.
Beat butter to break it up.
Add sugars until combined.
Mix in chips.
Stir in dry ingredients.
Lastly, add eggs.
Scoop out 5 ounce cookies.
If you want to stuff, add a heaping tsp. of peanut butter into the middle and wrap dough around it sealing tightly.
Bake on parchment lined jelly roll sheets 14 mins.
Remove and top with mini pb cups.
Let sit at least 30 mins.
Adapted from
Cupcake Jemma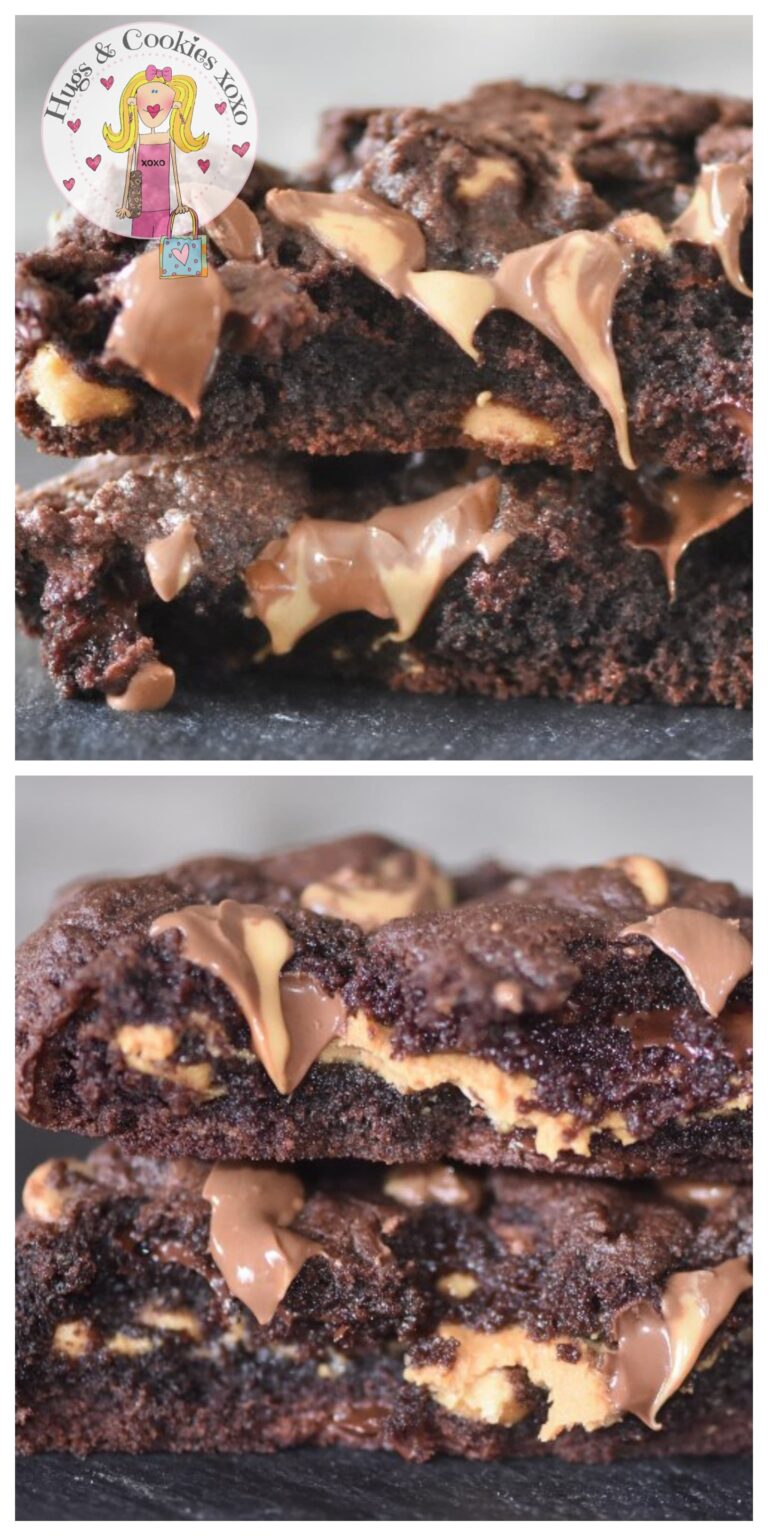 You May Love These, Too! XOXO