Rich, flourless chocolate cake meets fresh whipped cream and juicy raspberries. Do I have your attention yet? Want to know something else? This is gluten free, too! Try this the next time you need to feed a large crowd!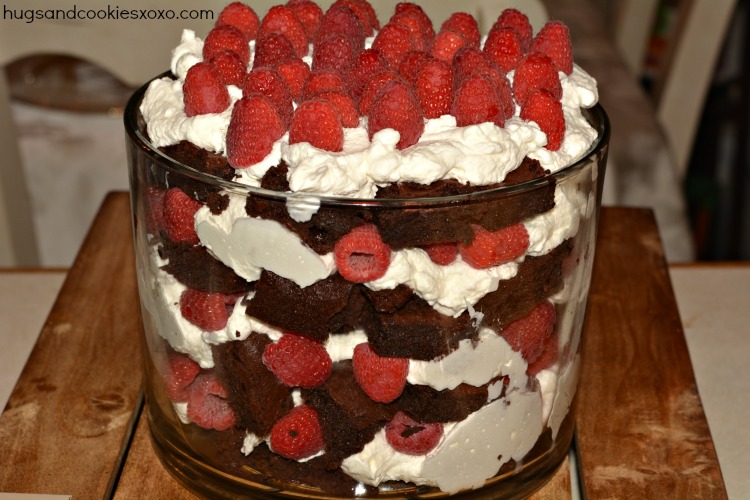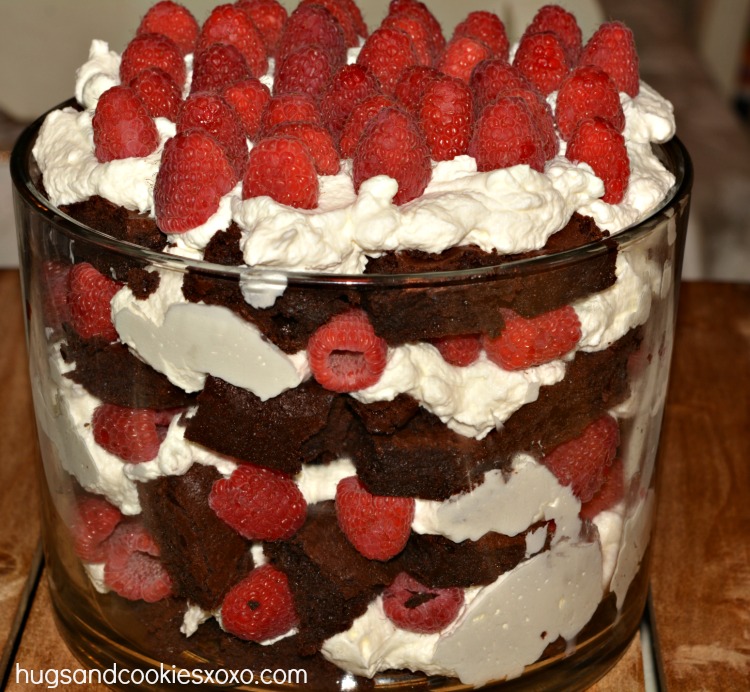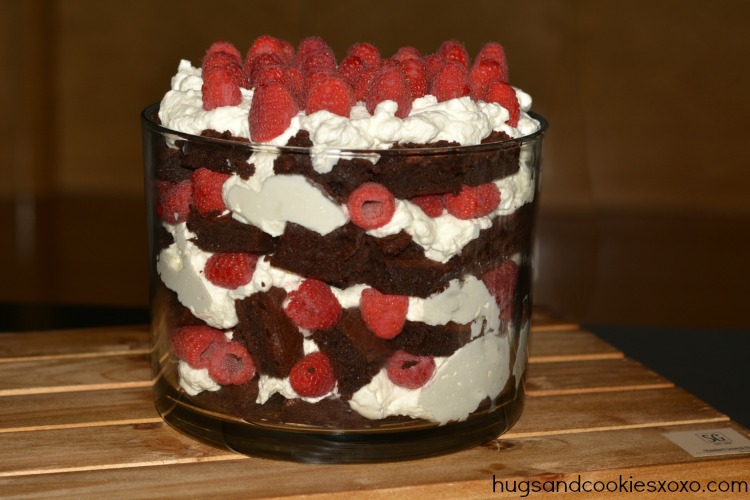 FLOURLESS CAKE-PREHEAT OVEN TO 375. LINE A 9X13 PAN WITH NONSTICK FOIL.
IN MICROWAVE MELT:
8 OUNCES BITTERSWEET CHOCOLATE CHIPS
2 STICKS BUTTER
ONCE MELTED, ADD:
1 1/2C. SUGAR
6 EGGS
WHISK WELL.
ADD 1C. UNSWEETENED COCOA POWDER AND WHISK TO COMBINE.
POUR IN PAN AND BAKE 25 MINUTES-30 MINS. COOL AND REFRIGERATE UNTIL USING.THEN, CUT INTO BITE SIZE SQUARES.
WHIPPED CREAM:
4 tablespoons cold water
2 1/2 teaspoons unflavored gelatin
3 cups chilled heavy cream
1 1/2 cup powdered sugar
Add the cold water to a small bowl, then sprinkle the gelatin over it. Allow to sit for about 10 minutes, until it has set.
In a small skillet, add about 1/2-inch of water, and heat over medium-high heat. Place the small bowl with the gelatin directly inside the skillet. Stir the gelatin until it is melted, about 2 minutes. Remove the bowl from the skillet.
In the mixer, use whisk attachment and beat the heavy cream & powdered sugar. Beat on high to soft peaks. Add in the melted gelatin mixture and continue to beat until stiff peaks have formed.
Assembly:
Alternate, cake, cream and drop in some berries. Repeat, repeat, repeat!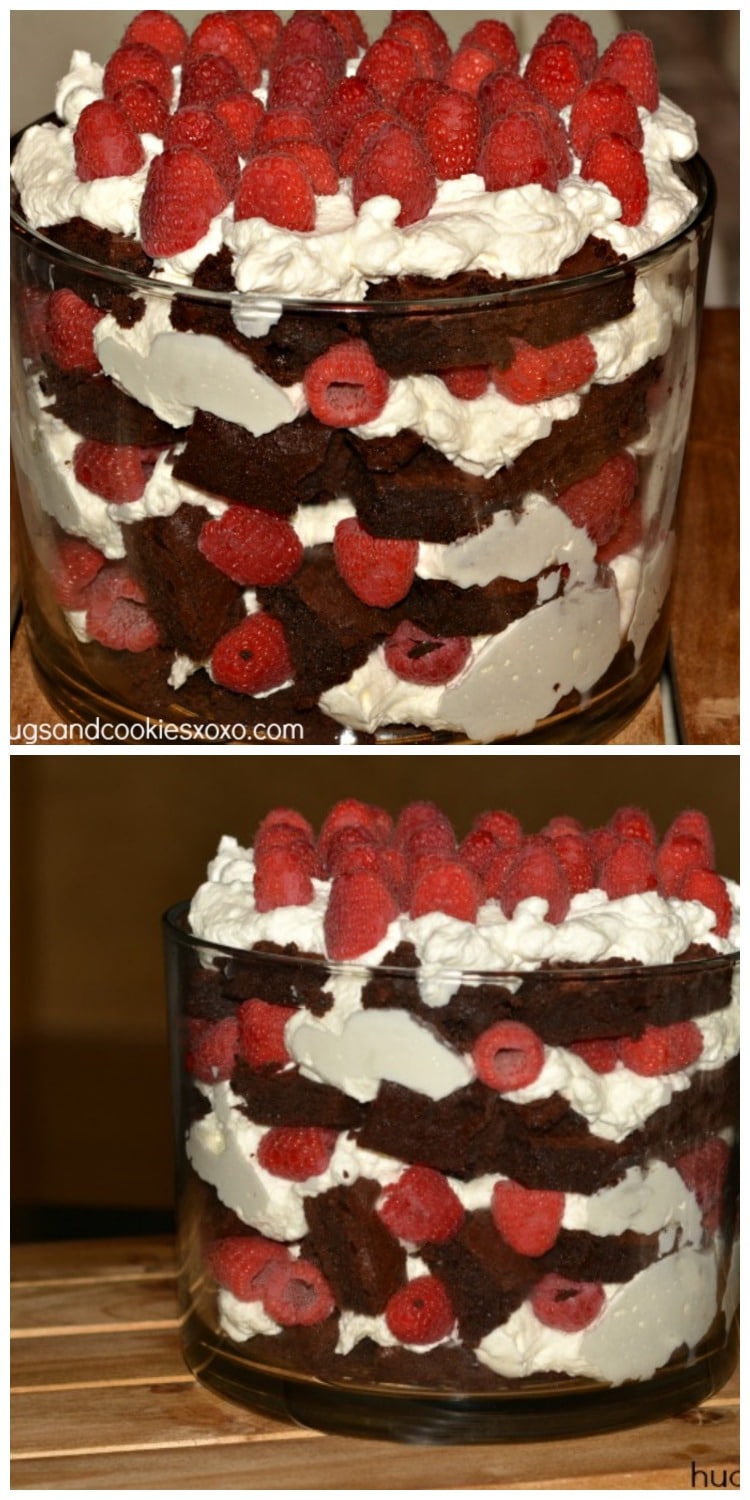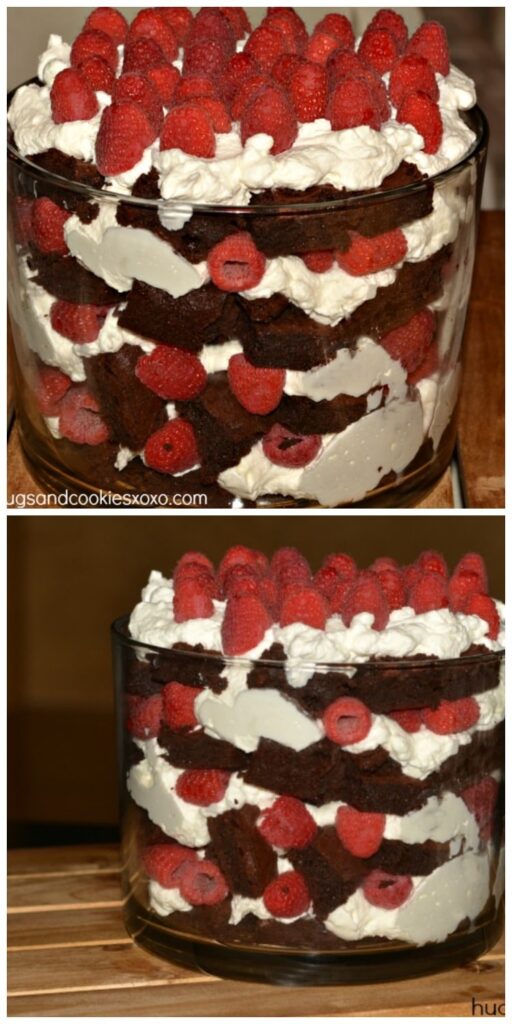 You May Love These, Too! XOXO