Cookie Dough Covered Ice Cream Bars
This idea comes from Eat Pastry, check out their Insta page. It will most definitely leave you drooling! I served these with a drizzle of chocolate syrup and they were gone in a flash. To make the cookie dough "edible"-or just safer (though we have all eaten plenty of raw cookie dough, I'm sure) you just need to heat the flour in the microwave and I don't use any raw eggs. It is deeeeelicious! Depending on how many bars you are making, you may have leftover cookie dough. You can grab a spoon and dig right in or check out these Cookie Dough Cones! The kids will go crazy for them!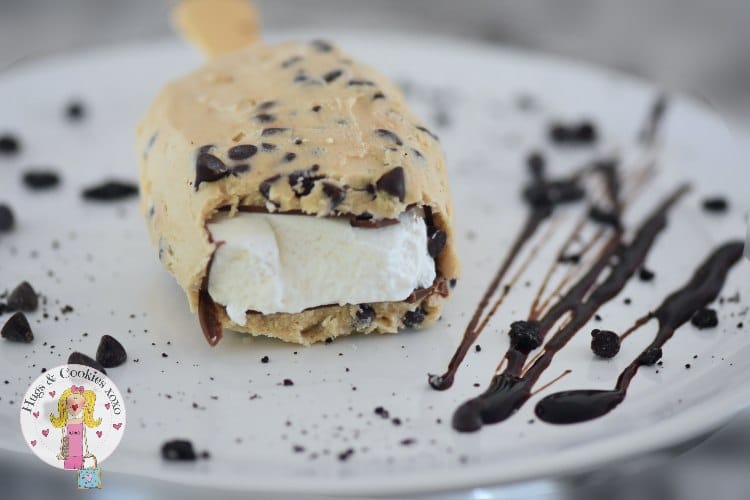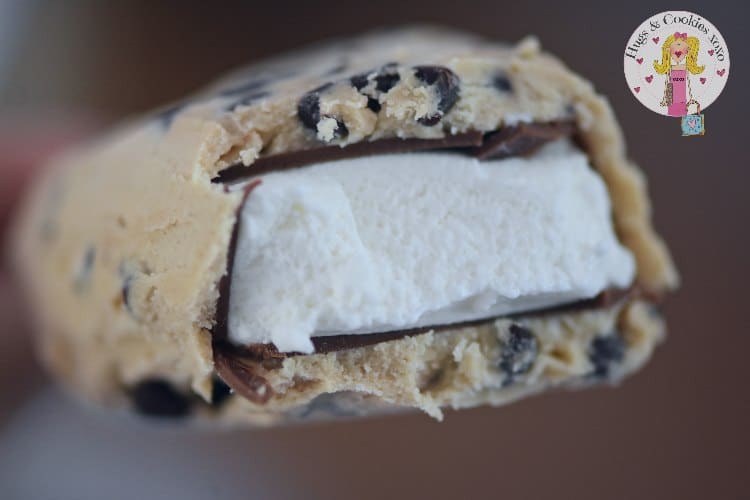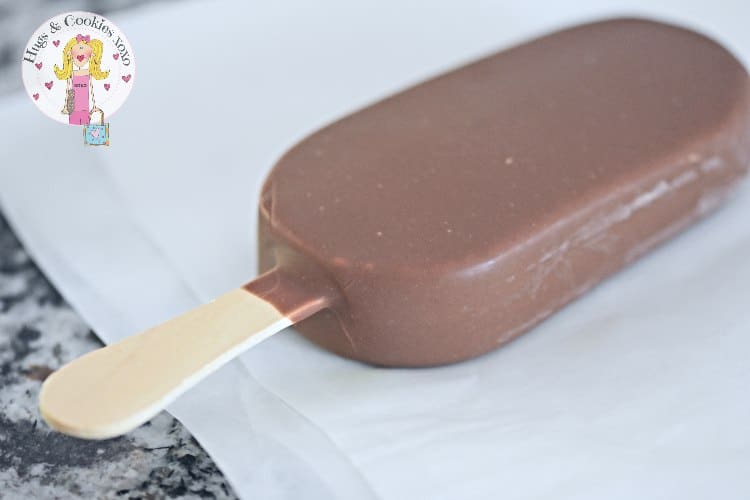 Cookie Dough Covered Ice Cream Bars
Ingredients
1 box vanilla ice cream bars coated in chocolate (on stick)
8 Tablespoons butter
½ c. light brown sugar, packed
2 T. granulated sugar
1 tsp. vanilla
2 T. whole milk
1 c. flour (I used a drop extra until it was a bit thicker)
½ c. mini chocolate chips
Instructions
To make the flour edible, place in the microwave for 30 seconds in a bowl. Stir and check temp. Reheat for 30 seconds until it reaches 160 degrees-use a thermometer to check. Mine took a total of 60 seconds.
Beat butter and the two sugars.
Add vanilla and milk.
Add flour.
Add the chips and dig in!
Place some cookie dough on each side of the bar and press gently.
Once adhered, use a hot and dry offset spatula to help spread it smoothly.
Lay on wax paper and return to the freezer.