Quite possibly my husband's favorite soup! This one tastes like it came from a fine restaurant! This Kilare Cheese by Kerrygold is just amazing!!! Look for it in your store and check out their facebook page here.
Kerrygold's website can be seen here.
Video for soup preparation here!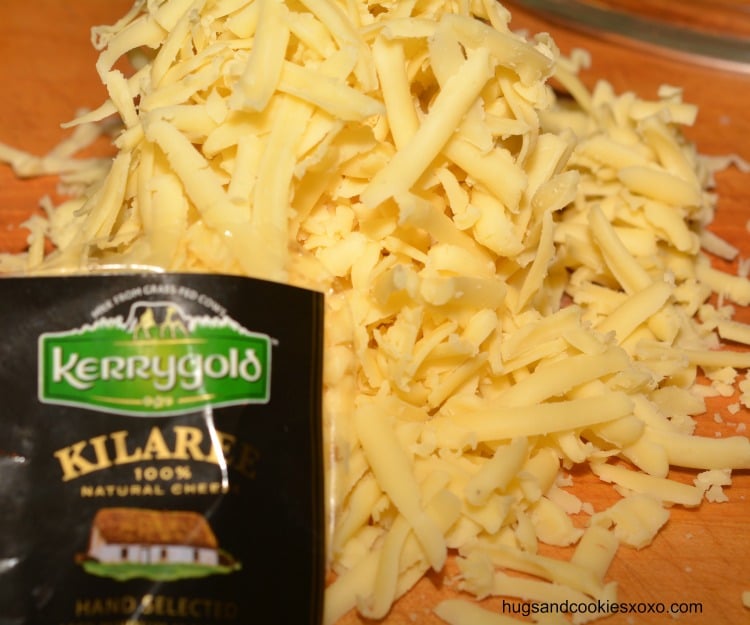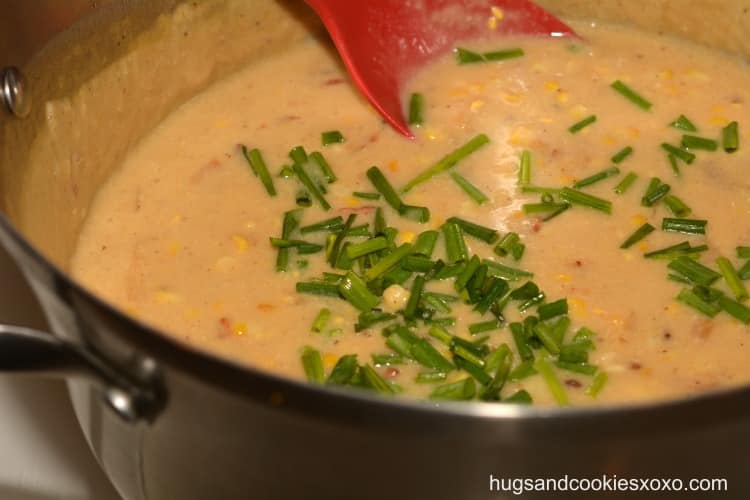 This soup is amazing with King Crab, too!!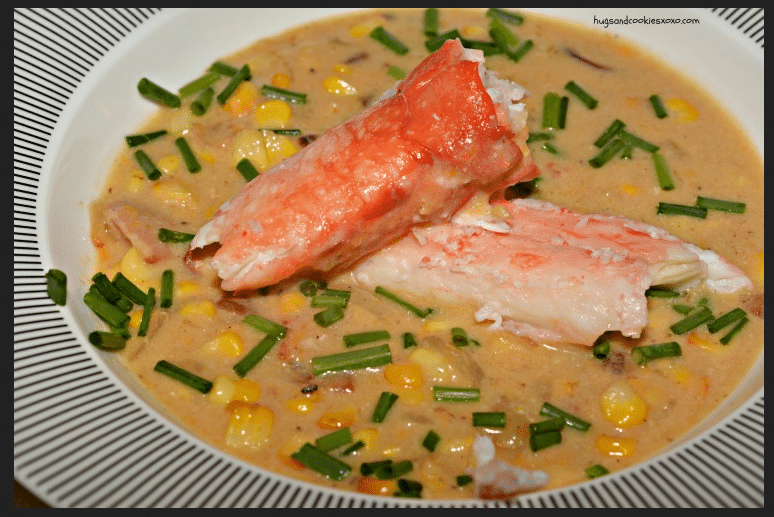 Corn & Cheese Chowder
Ingredients
Roasted Corn & Cheddar Chowder Ingredients:
5-6 ears corn
2 Tablespoons butter
salt/pepper
4 Tablespoons salted butter
1 onion, Chopped
3 slices thick-cut bacon, cut into small pieces
¼ cup flour (I used Cup 4 Cup gluten free brand or you can use regular flour)
4 cups chicken broth
⅔ cups half & half
½ pound Kilare or cheddar cheese, grated
Chives, sliced for serving time
Instructions
Preheat oven to 425 for the corn and line a pan with nonstick foil.
Melt the 2 Tablespoons of butter in the microwave and pour over the corn.
Sprinkle generously with salt and pepper and roast for 25-30 minutes, turning occasionally, until browned.
Cool a few minutes and then cut the kernels off the cobs.
Melt the butter in a large stockpot.
Add the chopped onion and cook a few minutes.
On med-hi, add in the bacon and cook until all the bacon pieces are crispy, stirring often.
Sprinkle the flour on and stir until it is dissolved.
Add the corn and stir well.
Put heat on high and add the broth.
Let simmer a few minutes.
Pour in the half and half.
Season with salt and pepper.
Cover and lower heat to a simmer for 15 minutes.
Remove cover and stir in the cheddar cheese until melted.
Serve into bowls and top with chopped chives.