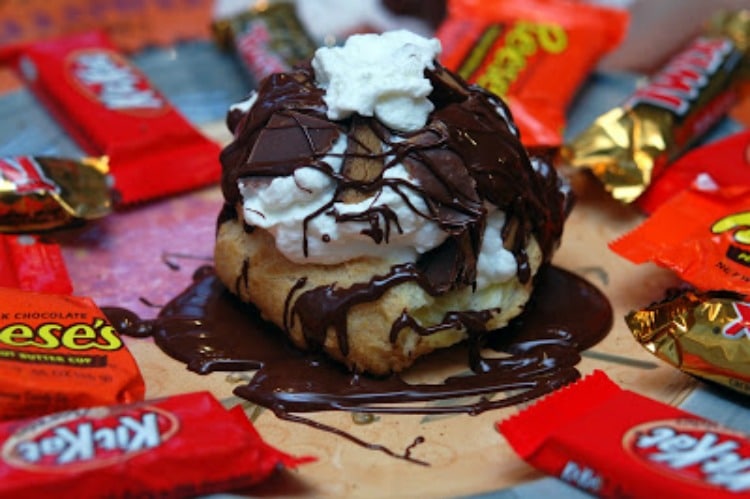 LEFT OVER HALLOWEEN CANDY? START BY MAKING MY MOM'S FAMOUS CREAM PUFF RECIPE!
BEST RECIPE EVER!! FROM MY MOM XO
In a pot bring the following to a boil:
1 stick butter
1 cup water
Add: 1 tsp vanilla
1c flour
Stir constantly until it leaves the side of the pot and forms a ball. Remove and cool. Beat in 4 eggs, one at a time until smooth. Drop by T. onto parchment lined cookie sheets and bake at 400 degrees for about 45 minutes. Let cool. Slice in half.

Whipped Cream:
Beat 2c. heavy cream with 3 Tablespoons confectioners sugar to almost stiff peaks. Fill cream puffs and add chopped peanut butter cups! Drizzle tops withmelted semi sweet chocolate chips!!!!! mmmmmm!!!!!!