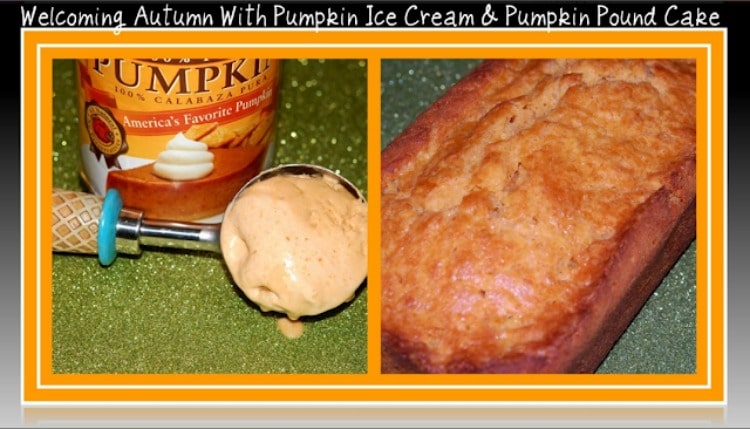 Pumpkin Pound Cake-best recipe from my sis in law, andrea xoxooxox

Grease two 9×5 loaf pan. Preheat oven 350
1 1/2 cups butter
2 3/4 cups sugar
6 eggs
1 tsp. vanilla
1c. canned pumpkin
3 c. flour
3/4 tsp. cinnamon
1/2 tsp. baking powder
1/2 tsp. salt

Cream butter and sugar. Add eggs, one at a time. Add vanilla. Add pumpkin. Add dry ingredients and stir just till blended!!! Bake about 70 mins until a toothpick comes out clean. Cool 10 mins and remove. Serve with pumpkin ice cream!