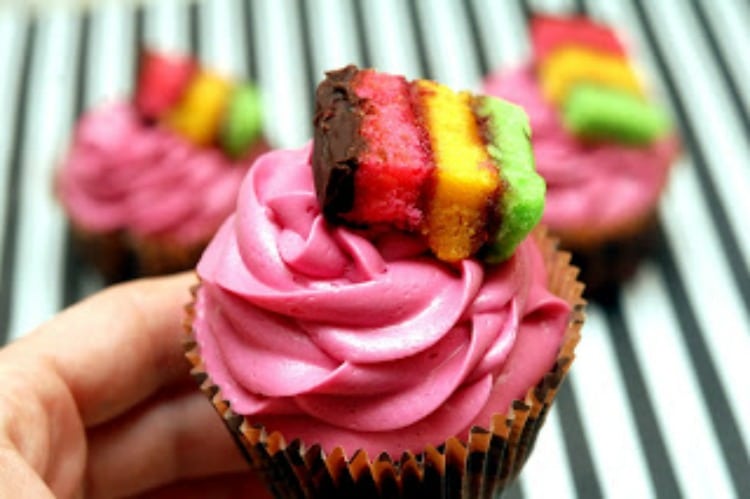 OVER 7,000 ON MY FACEBOOKPAGE? OH MY CREAM PUFFS!!!! LET'S CELEBRATE WITH A BROWNIE (DISGUISED AS A CUPCAKE) TOPPED WITH RASPBERRY BUTTER CREAM & A RAINBOW COOKIE!!!!! ♥ ♥ ♥
BAKE YOUR FAVORITE BROWNIE RECIPE IN CUPCAKE LINERS AND COOL.
MAKE BUTTER CREAM
Directions:
BEAT BUTTER AND JAM.

ADD POWDERED SUGAR UNTIL DESIRED CONSISTENCY.

IF TOO THICK, ADD SOME MILK.

ADD FOOD COLORING FOR COLOR!