Walking through Target I saw Hershey's syrup in the can and had an urge. I have bought the kind in the plastic container but it doesn't quite compare to the can! The can is thick, rich and decadent and I knew just what to do with it. It was screaming to be poured over my fudgy, dense white chocolate brownies. Wise choice, my friends-very wise!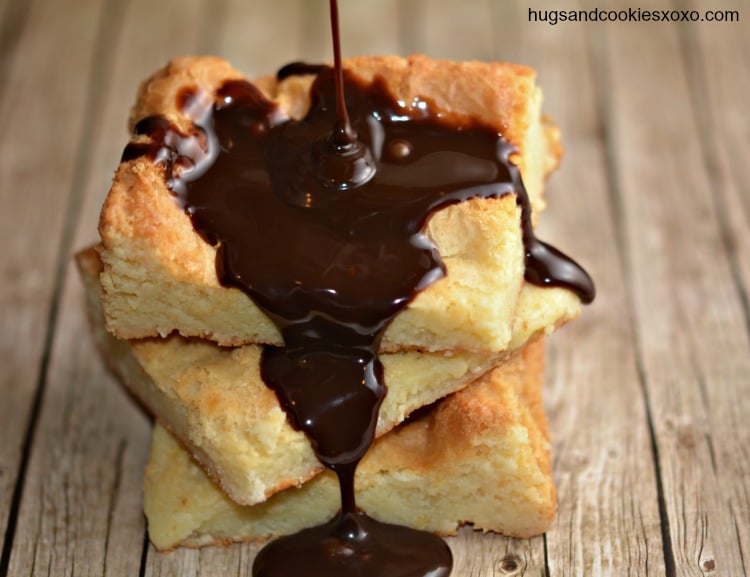 White Chocolate Brownies
1/2 cup butter
8 OZ  White chocolate
3/4C  sugar
2 eggs
1/2 tsp salt
1 tsp vanilla
1 cup flour
Preheat oven to 350 and line 8 inch pan with nonstick foil.
Melt butter and chocolate in microwave.
Add sugar and mix well.
Add eggs and stir to incorporate.
Add salt and vanilla.
Fold in flour.
Spread in pan and bake 28 minutes.
Cool, chill and cut into squares.
Drizzle with chocolate if desired!
Adapted from Back for Seconds