This spritz recipe is simply the best! Add some Chocoley chocolate because it's the best and sprinkles and you'll be set for your cookie platters!! You can check out Chocoley's Bada Bing chocolates here! As for the adorable Christmas sprinkles, they can be found at ABC Cake & Decorating!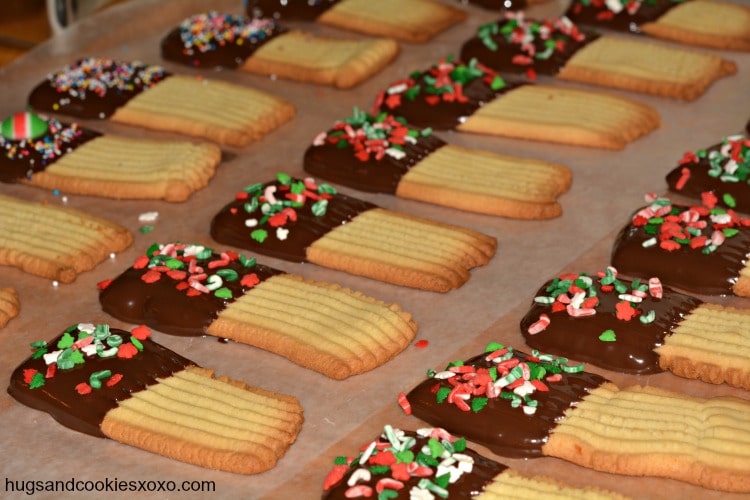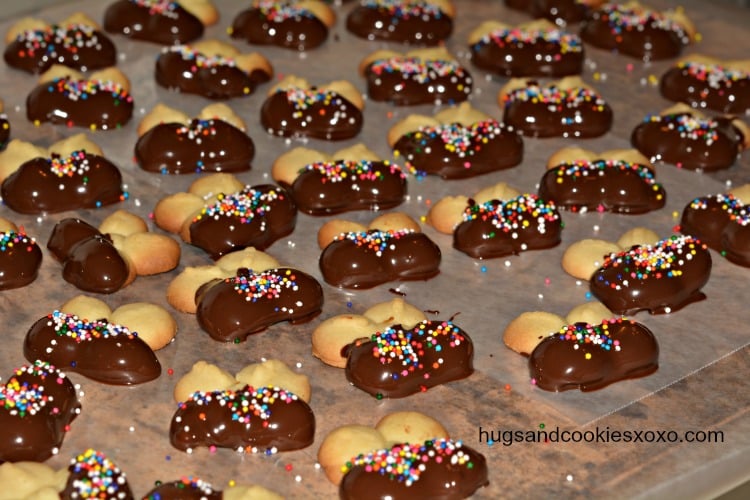 Hands Down...The Best Spritz Cookie Recipe
Ingredients
3 YOLKS
1¾C. CONFECTIONER'S SUGAR
½ TSP VANILLA
4 STICKS SOFTENED BUTTER
4½ C. FLOUR
Instructions
Beat the butter and sugar.
Add vanilla and yolks.
Slowly add flour to form the dough.
Follow directions on cookie press and bake approx 10 mins. at 350
Cool and dip in melted Chocoley chocolate. Add sprinkles!
You May Love These, Too! XOXO