Hanukkah Blue and White Bakery Cookies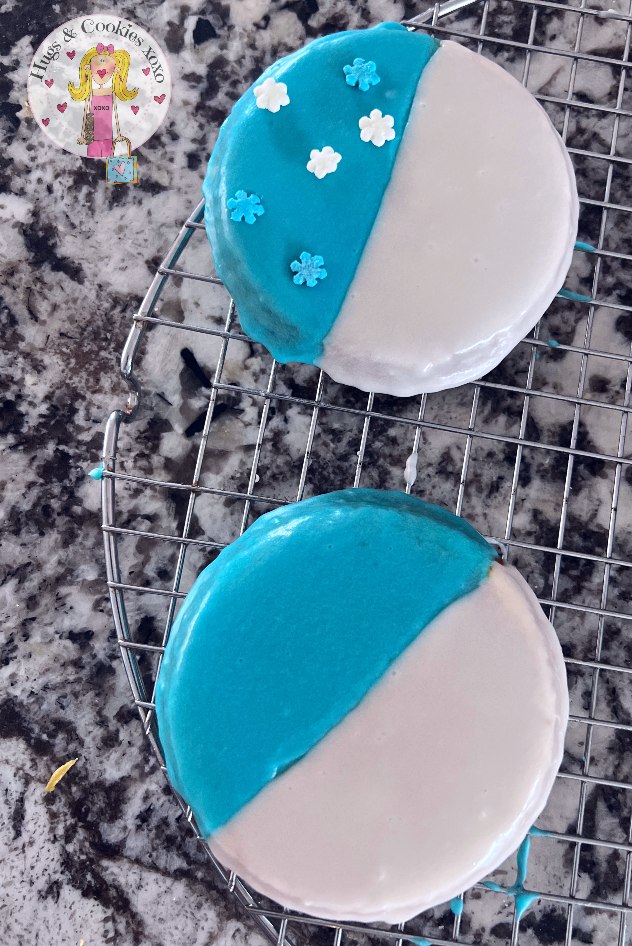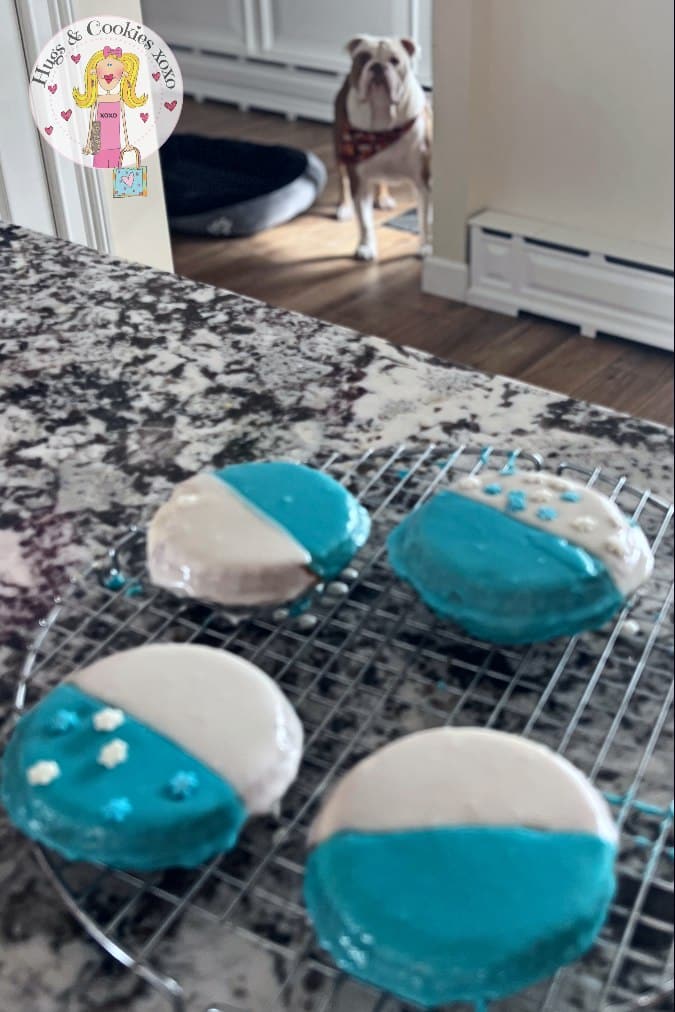 I used this pan to make these cookies perfectly round!

Hanukkah Blue and White Bakery Cookies
Ingredients
Cookies
3 cups all purpose flour
½ tsp baking soda
½ tsp baking powder
½ tsp salt
1¾ sticks of unsalted butter, soft
1¼ cups granulated sugar
2 large eggs
1 large egg yolk
¾ cup buttermilk
1 T pure vanilla extract
Frosting
3¾ cups confectioners' sugar
4 to 5 T whole milk
3 T heavy cream
1 tsp pure vanilla extract
blue food coloring
Instructions
Preheat the oven to 350.
Line baking sheets with parchment paper.
In a large bowl, mix the dry ingredients for the cookies (flour, baking powder, baking soda and salt). In the bowl of a stand mixer fitted with the paddle attachment, cream the butter and sugar until fluffy, about two minutes.
Add the eggs and the yolk, one at a time and mix.
Add the flour mixture in three parts, alternating with the buttermilk (begin and end with flour). Add the vanilla .
Using a ¼ cup scoop, drop the dough on the prepared baking sheets or use a muffin top pan as I did.
Bake for 17 minutes, baking each sheet one at a time. Edges should be lightly browned. Allow to cool completely before frosting.
Frosting, in a large bowl, whisk together the confectioners' sugar, milk, cream and vanilla. If the mixture is too thick, add milk by the teaspoon.
Divide in half and color one half blue.
Using a spatula, frost one half blueand allow to dry 20 mins. before frosting the other half with the white. Let the frosted cookies set for one hour before serving.
 (recipe adapted from Baked Explorations)