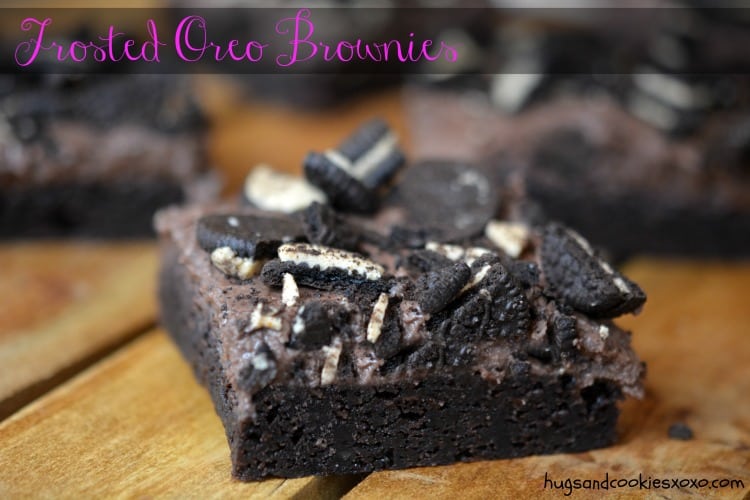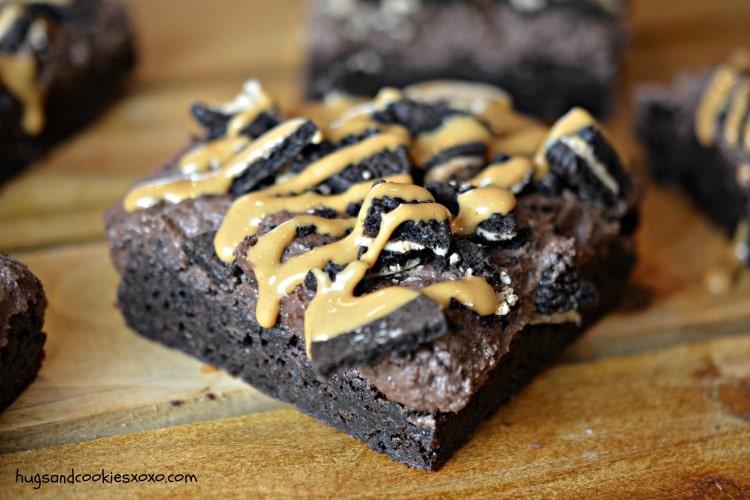 My friend Liz (From That Skinny Chick Can Bake) and I have this awesome monthly feature called Two Sweetie Pies. Each month, we choose a recipe from the other's blog and feature it. We do not tell each other which recipe we are working on until reveal day which is always so exciting! Liz to me is like the brownie queen so this month I chose one of her many incredible brownie recipes. We all love box brownies….come on, admit it. But there is something about trying to replicate the box ones. Never quite right! Well, this recipe has replicated the boxed ones and then taken brownies to a whole new level. These brownies even have that chewy factor you get from the box. These brownies surely stand on their own. Bake, chill and cut. Perfect for lunchboxes and bake sales. But……if you want to really make someone happy, slather on this rich frosting and sprinkle on the peanut butter mini oreos and even some melted peanut butter! Over the top? Maybe but hey they sure are worth it!

You can also visit Lizzie on:
Facebook
Pinterest
Google +
Twitter   
You'll Need:
Homemade Brownies That Beat The Box Mix
Ingredients
Brownies:
½ cup butter
1 cup white sugar
2 eggs
1 teaspoon vanilla
⅓ cup cocoa powder
½ cup flour
¼ teaspoon salt
¼ teaspoon baking powder
Frosting:
½ cup (1 stick) butter, at room temperature
1¼ cup powdered sugar
3 tablespoons cocoa powder
2 tablespoons milk
½ teaspoon vanilla
Optional:
Peanut Butter Mini Oreos, chopped
Melted Peanut Butter to Drizzle across the top
Instructions
Preheat oven to 350º.
Line an 8 x 8 pan with non-stick foil.
In a large microwave safe bowl, melt ½ cup butter.
Stir in sugar, eggs, and vanilla. Mix in cocoa, flour, salt, and baking powder.
Spread batter into prepared pan.
Bake in preheated oven for 23 to 28 minutes or till toothpick inserted in center has just a few moist crumbs. Do not overbake. Cool completely.
When brownies are cool, beat together frosting ingredients till well combined.
Frost brownies. Top with chopped cookies if desired and a drizzle of melted peanut butter.
Chill and then cut into squares.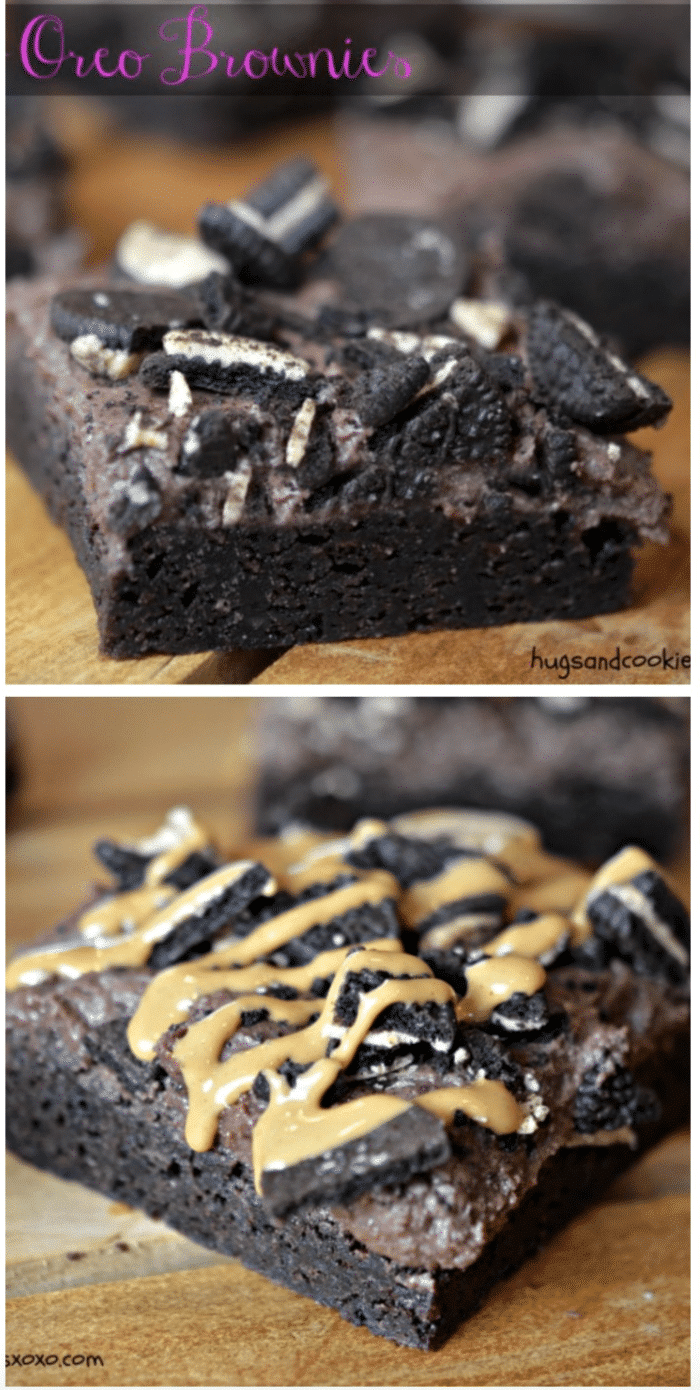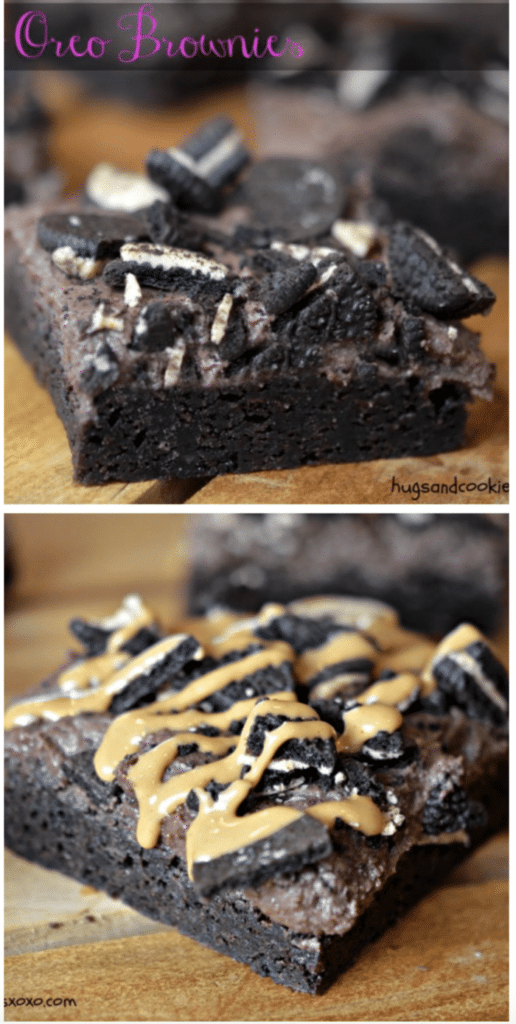 You May Love These, Too! XOXO