Hostess cupcakes made at home! Only difference? They are even more dlicious than Hostess and the cream filling? OH MY!!!!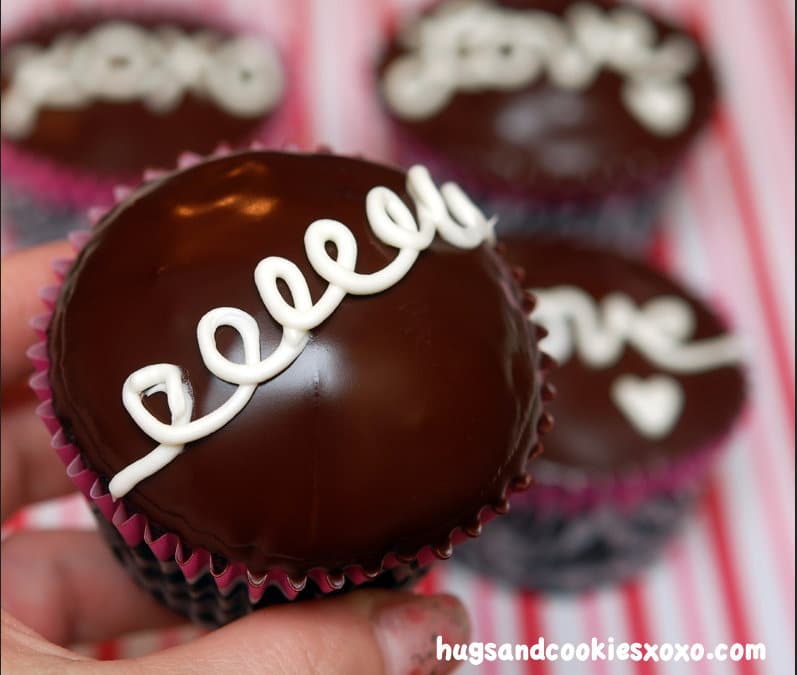 You'll Need:
For the CUPCAKES-24 cupcakes, line 2 muffin tins with cupcake wrappers.
2 cups sugar
1 3/4 cups all-purpose flour
3/4 cups cocoa powder
2 teaspoons baking soda
1 teaspoon baking powder
1 teaspoon salt
1 cup buttermilk
1 cup hot coffee(I used Green Mountain Black Magic from Big Cat Coffees)
1/2 cup canola oil
2 large eggs
2 teaspoons vanilla
Preheat oven to 350.
In ta mixer, combine dry ingredients.
Add in the buttermilk, hot coffee, oil, eggs, and vanilla. Mix on medium speed until well combined 1-2 mins.
Divide batter among cupcake pans and bake until a toothpick inserted comes out almost clean, about 15 minutes. Let cakes cool completely.
Make Cream
WHIPPED CREAM FILLING:  
2 tablespoons cold water
1 1/4 teaspoons unflavored gelatin
1 1/2 cups chilled heavy cream
3/4 cup powdered sugar
Add the cold water to a small bowl, then sprinkle the gelatin over it. Allow to sit for about 10 minutes, until it has set.
In a small skillet, add about 1/2-inch of water, and heat over medium-high heat. Place the small bowl with the gelatin directly inside the skillet. Stir the gelatin until it is melted, about 2 minutes. Remove the bowl from the skillet.
In the mixer, use whisk attachment and beat the heavy cream & powdered sugar. Beat on high to soft peaks. Add in the melted gelatin mixture and continue to beat until stiff peaks have formed. 
Pipe the cream into the centers of the cupcakes using a pastry bag.
Ganache
In microwave, heat:
1/2 cup heavy cream. Pour it over 5 ounces dark chocolate chips. Let sit 3 minutes then stir smooth. Let thicken 5-10 minutes. Dip cupcake tops into the ganache and chill to set.
I used canned frosting in a piping bag for the white details! Have fun!!!!