Homemade Play Dough
Tough times these days with the Cornoa Virus hitting so hard. We hope everyone is safe and well! The name of the game today is keeping the kids happy! My son requested homemade play dough and we gave it a go. It was amazing. Better than all of those past slime kits we have used! Make a few batches and change up the colors, too! Super easy and there is no cooking required! I used bread flour because my all-purpose has become precious these days, but any flour should work!
You may need cream of tartar
*Note: the original recipe said the cream of tartar is optional in case you don't have it. I have only made this WITH the cream of tartar so I am not sure how different the results would be.
You may also like: TIE DYE CAKE-WOWIE WOW WOW!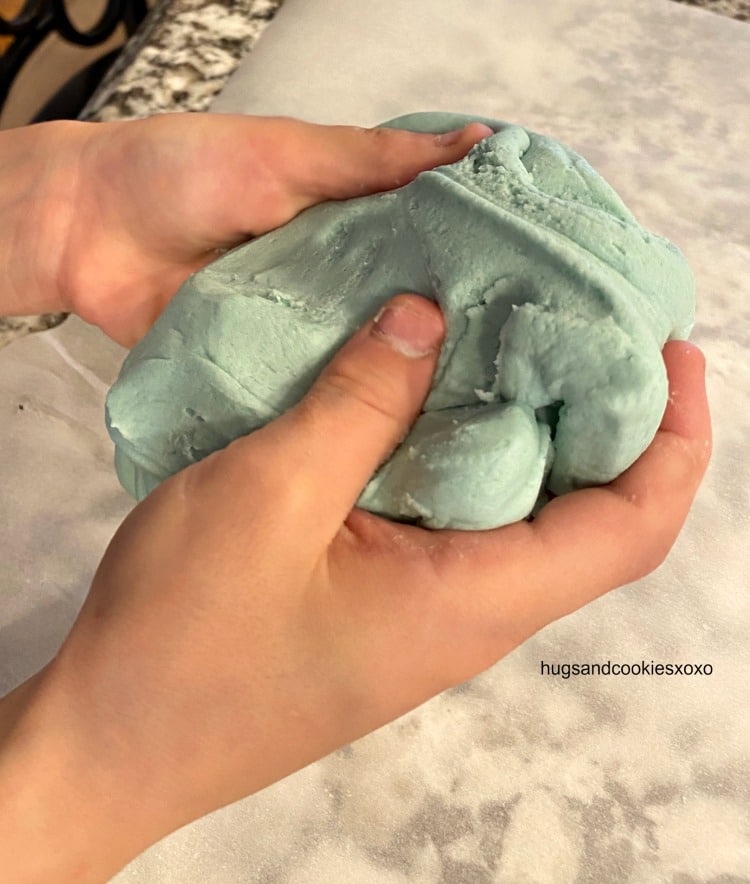 Homemade Play Dough
Ingredients
1 cup flour (I used bread flour)
¼ cup (yes, that much) salt!
1 T. cream of tartar
½ c. warm water (may need a few drops more)
a few drops of food coloring
Instructions
Mix flour, salt, cream of tartar.
Slowly add water (and coloring) until it forms a flexible dough!
If too dry, add a few drops of water.
If too wet, add a little more flour.
Store in a ziploc bag.