Ice cream sandwiches in a pan? Are you kidding me? I could barely believe it myself until I cut these. They were just perfect. Perfect square shaped ice cream sandwiches that were sturdy enough to hold up to the hand of a six year old! Now, that I found impressive! I used Cocoa Pebbles as my cereal, but you could use Cocoa Krispies as the original recipe did. I also chose cookies 'n cream ice cream. Again, choose whatever flavor your family approves of!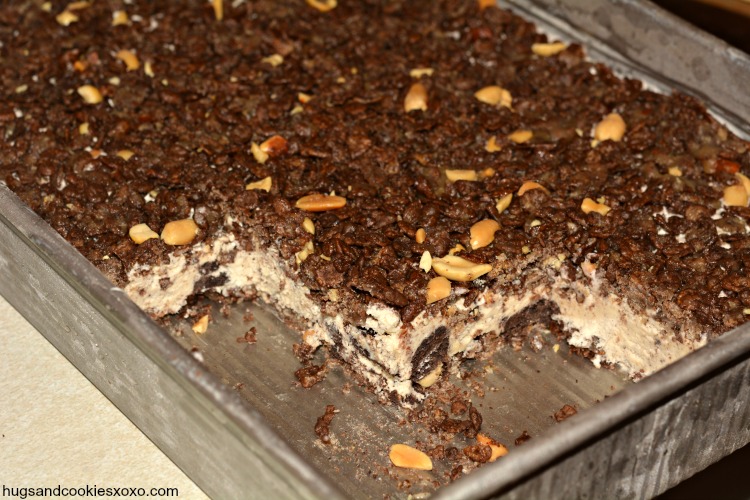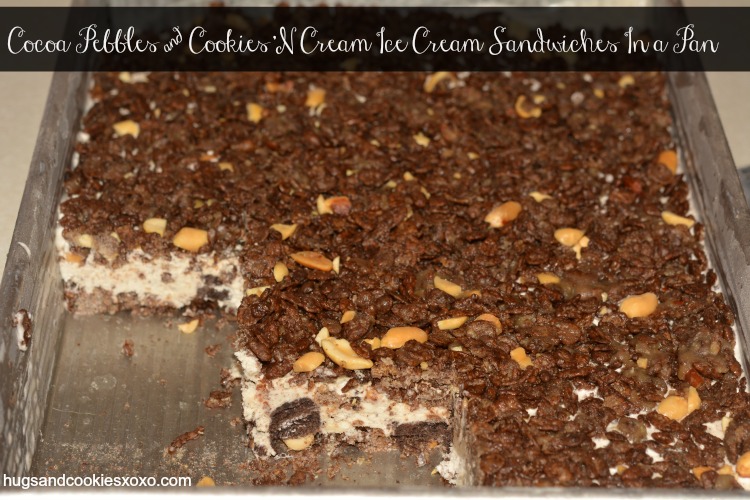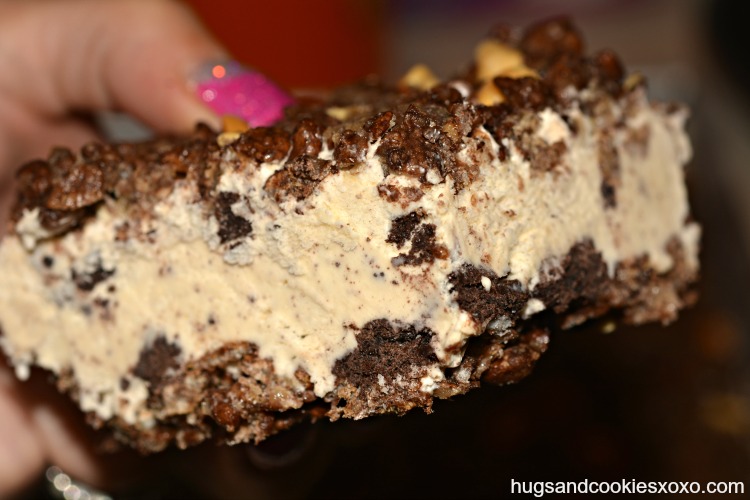 This recipe is adapted from ChinDeep. Be sure to check out her page!
Ice Cream Sandwiches In A Pan
Ingredients
5 cups Cocoa Pebbles Cereal
¾ cup finely chopped peanuts
½ cup butter
1 cup light brown sugar
½ gallon cookies 'n cream ice
Instructions
Put the cereal and nuts in a large bowl.
Microwave the butter and brown sugar together until melted
Pour butter/sugar mix over the cereal and mix well.
Press half of the cereal mix into the bottom of an ungreased 9 x 13 dish. Use the bottom of a measuring cup to press down firmly.
Soften the ice cream enough to spread evenly over the cereal. Do this carefully so you don't upset the cereal layer.
Pres rest of cereal on top and press down.
Freeze a few hours or overnight.
Cut into bars! Mmmm!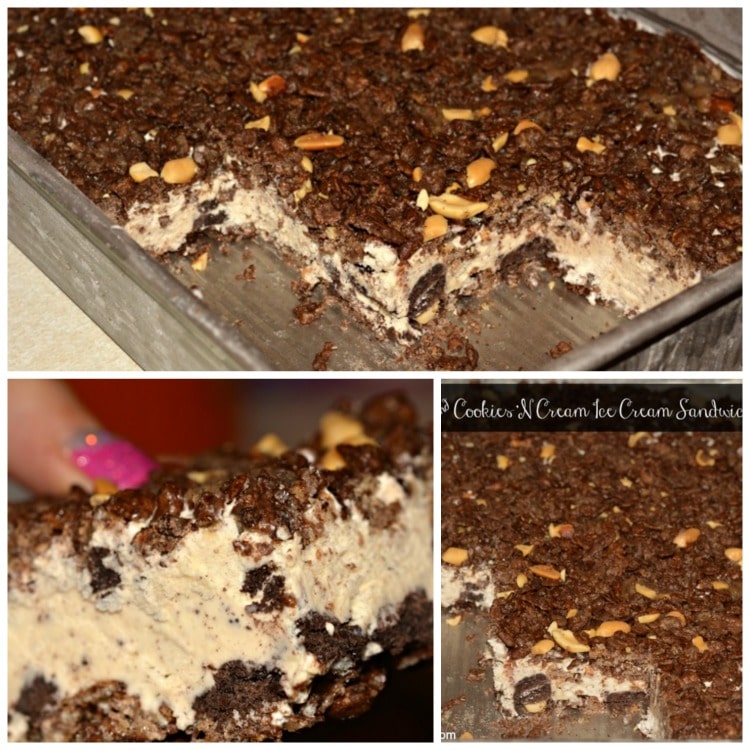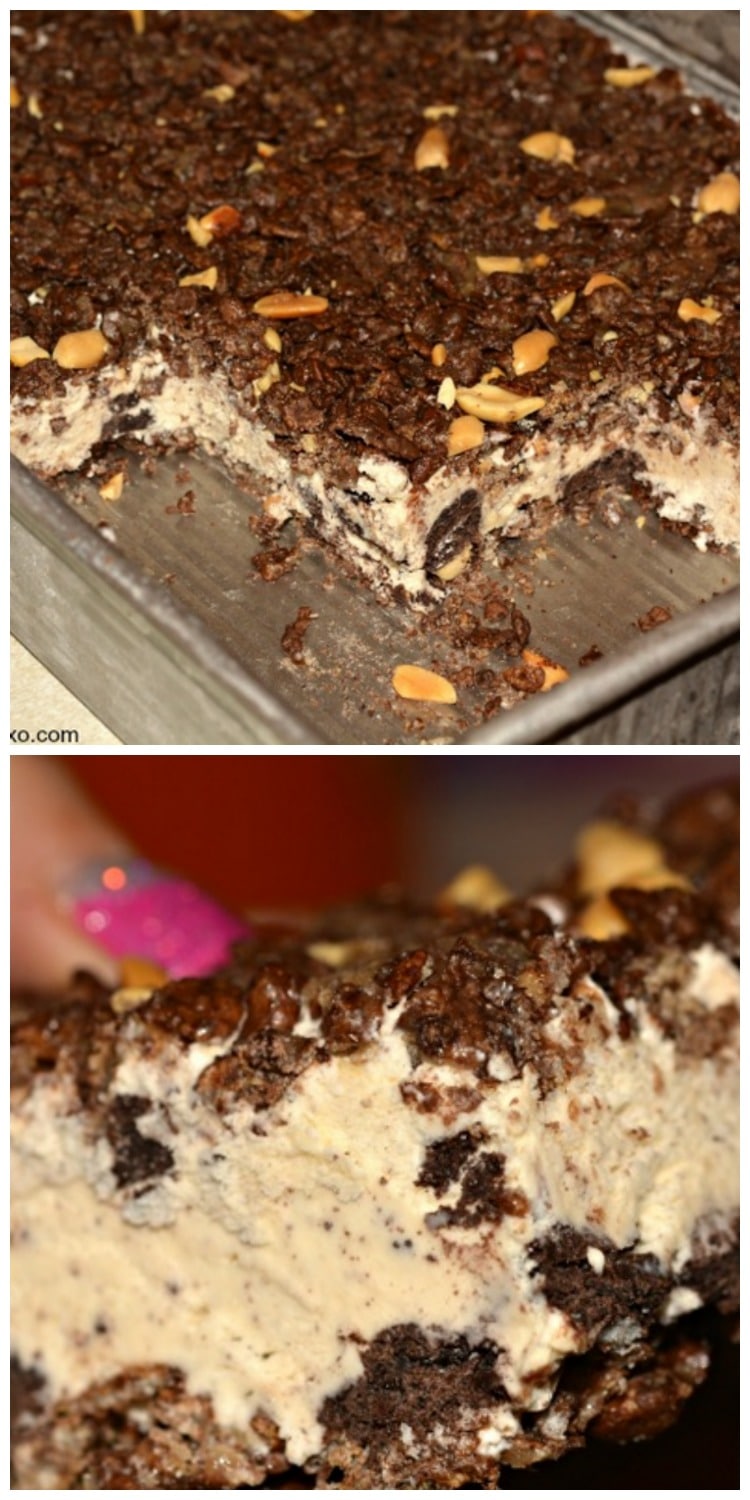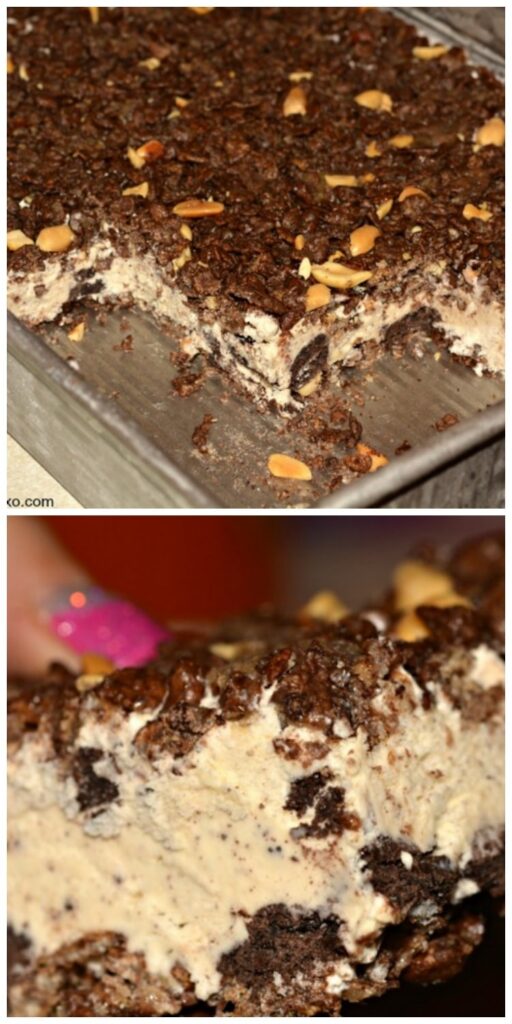 You May Love These, Too! XOXO