Incredible Cream Scones
I thought I loved my usual scone recipe until I made these. THESE are the real deal!!!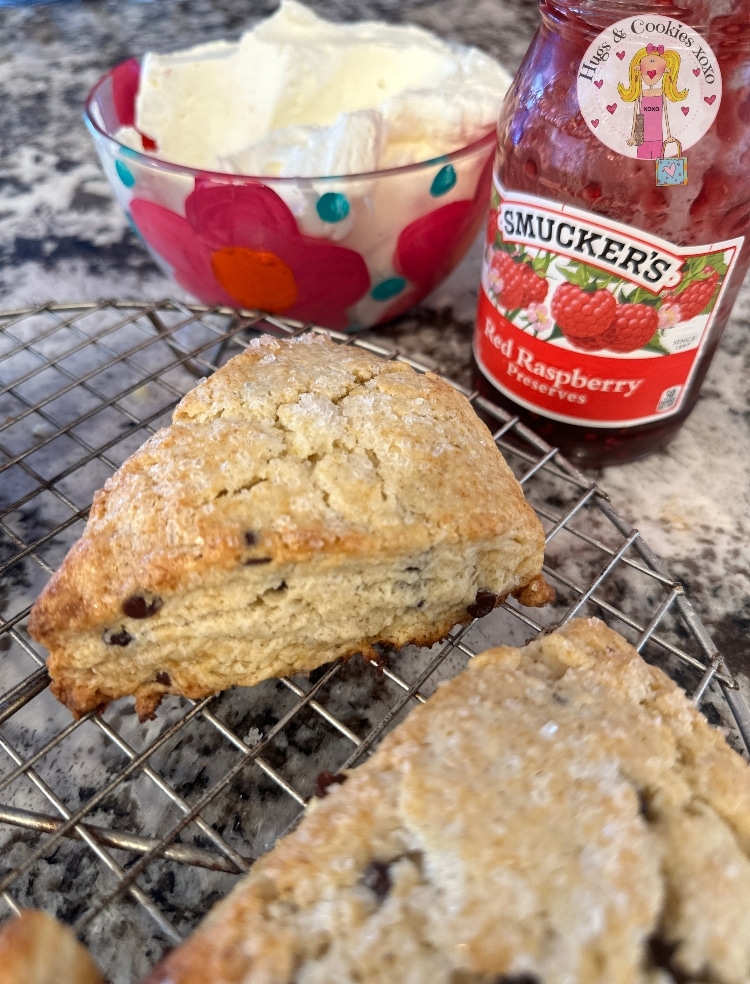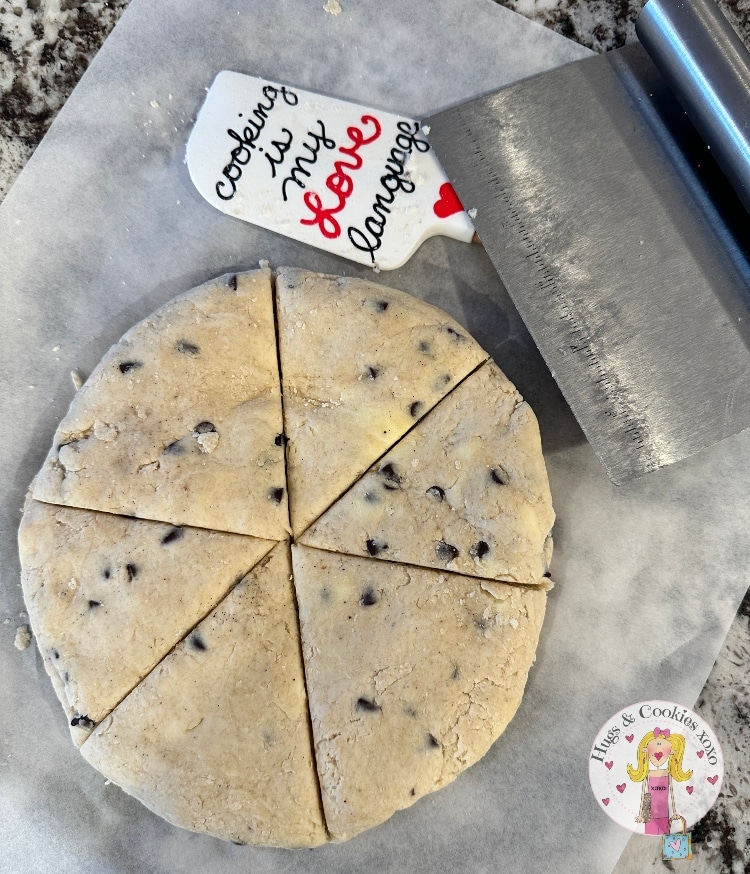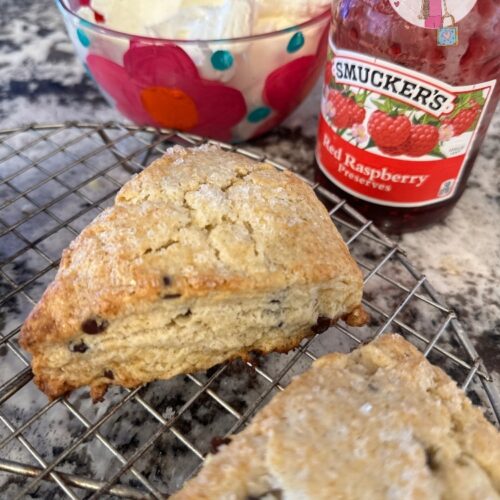 Incredible Cream Scones
Ingredients
2

cups

10 ounces all-purpose flour

3

tablespoons

sugar

1

tablespoon

baking powder

½

teaspoon

table salt

5

tablespoons

unsalted butter

cut into ¼-­inch pieces and chilled

1

cup

8 ounces heavy cream, plus extra for brushing on the scones later

1

tsp.

vanilla bean paste

½

c.

mini chocolate chips

or dried strawberries
Instructions
Adjust oven rack to middle position and heat oven to 425 degrees.

Line rimmed baking sheet with parchment paper.

Place flour, sugar, baking powder, and salt in mixer and combine.

Sprinkle chilled butter over flour mixture and mix on low shutting mixer on and off in quick bursts to turn it into coarse crumbs.

Add vanilla to the cream and pour into mixer.

Continue on/off on low just until it pulls together.

Stir in chips.

Pour out onto parchment and pat into a circle.

Use a bench scraper to cut 6 scones. (Can make 8 if you want them smaller, I did 6)

Brush the tops and sides with heavy cream and sprinkle with coarse sugar.

Bake 18-20 minutes.

Let cool and serve with fresh whipped cream and jam!

Transfer flour-­butter mixture to large bowl. Add cream and use rubber spatula to stir until just combined and no dry flour is visible. Do not overmix.

Transfer mixture to clean counter and shape dough into 8 scones following photos, "Step-by-Step: How to Shape Scones," below. Use bench scraper or spatula to transfer scones to parchment-­lined baking sheet.

Place baking sheet in oven. Bake until scones are light brown on top, 10 to 14 minutes.

Use oven mitts to remove baking sheet from oven and place on cooling rack (ask an adult for help). Let scones cool on baking sheet for 15 minutes.

Transfer scones directly to cooling rack. Let cool for 30 minutes before serving.
Adapted from America's Test Kitchen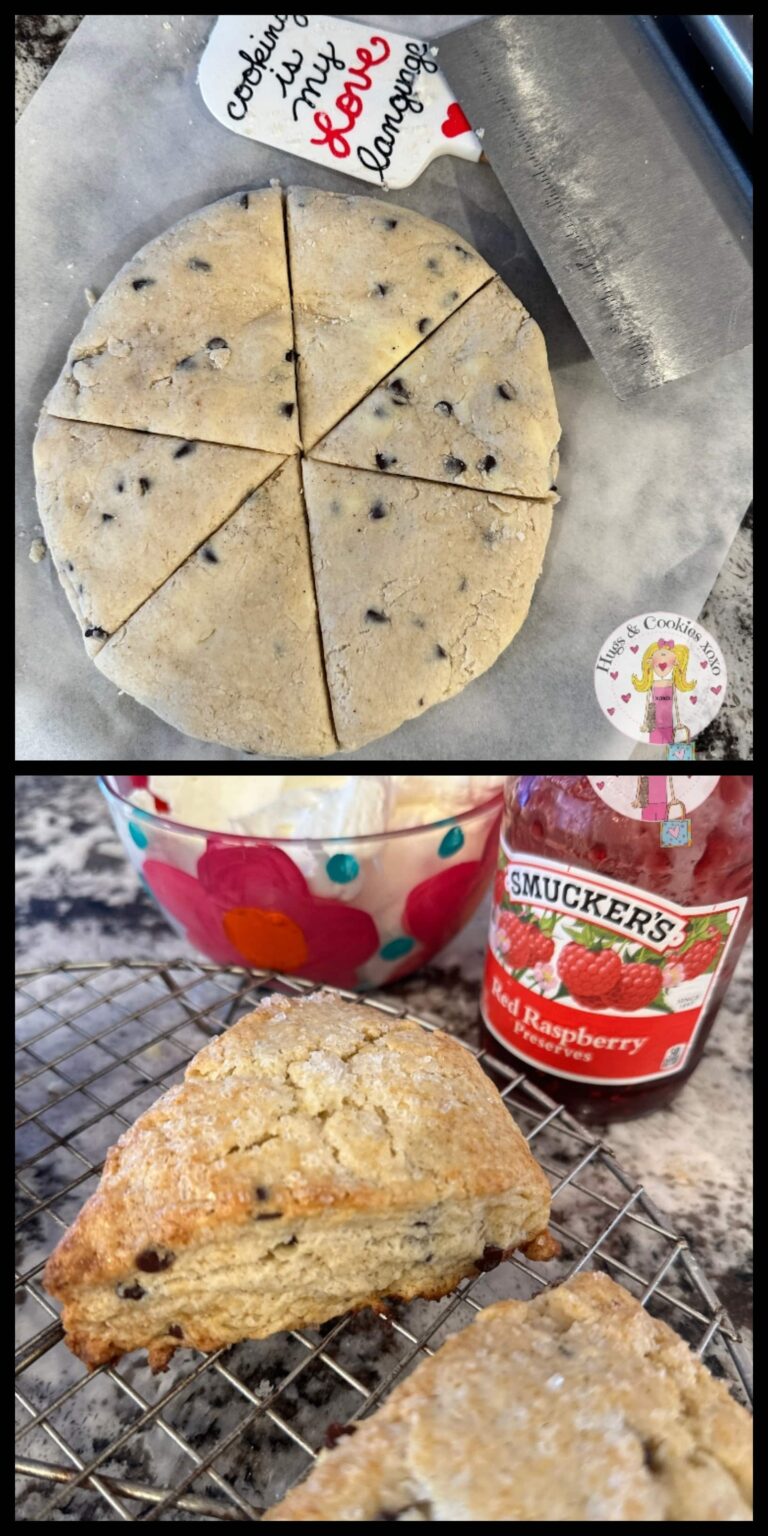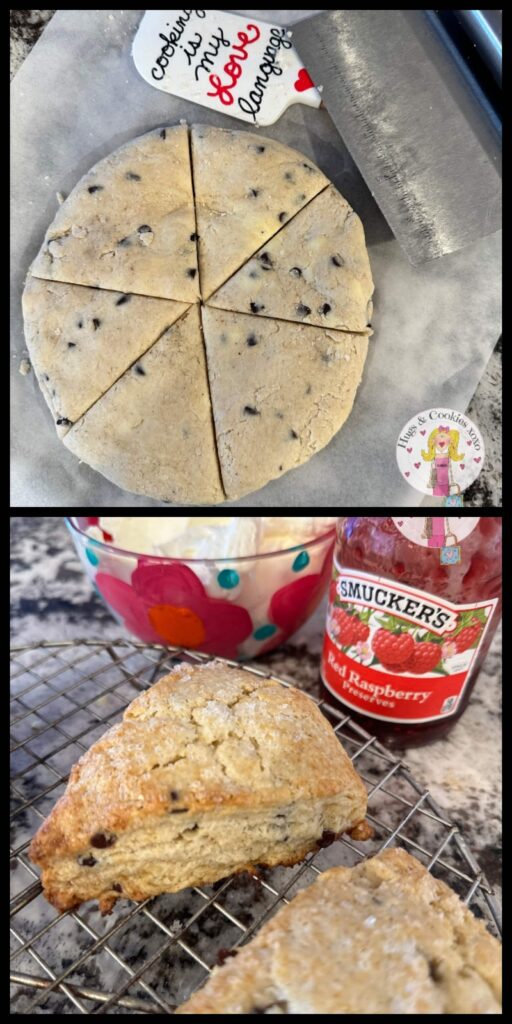 You May Love These, Too! XOXO