This is a delicious dinner…..try it soon! You'll be happy you did!!!! What can be better than meatballs except for meatballs with Jack Daniel's!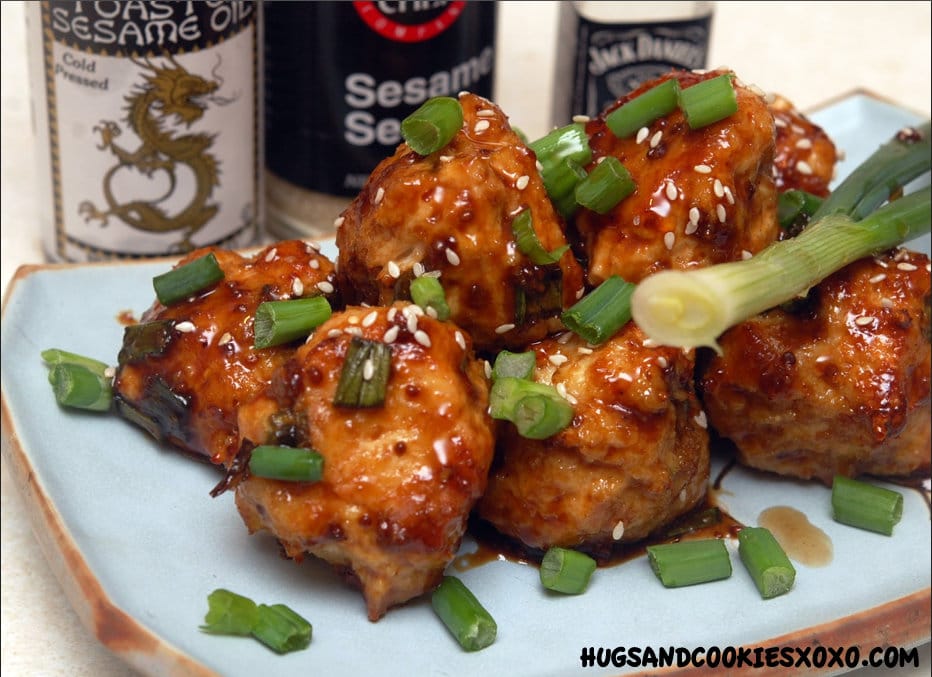 Jack Daniel's Meatballs
I used ground chicken but am also going to try it with ground beef next time. I mixed my meatballs the pretty standard way….1 pound meat, 1 egg, some bread crumbs to hold them together (I used gluten free) and Parmesan cheese. Added some scallions and rolled into meatballs. I baked them on an oil lined pan for about 20 mins at 400.

Meanwhile, make the sauce-this is where the magic happens!!!
1/4 cup Jack Daniels Whiskey
1/4 cup soy sauce (To make gluten free-use Tamari)
1/4 cup Dijon mustard
1/4 cup scallion
1/4 cup brown sugar, firmly packed
1/2 tsp. salt (or to taste)
1/4 tsp. Worcestershire sauce
1/2 tsp. garlic powder 
1/4 tsp. black pepper
1T. cornstarch
Place all in a pot and cook together just a few mins. Add cooked meatballs and stir to coat. Serve topped with scallions and sesame seeds. Drizzle a drop of toasted  sesame oil on top before serving.
FOLLOW THIS DINNER UP WITH JACK DANIEL'S CUPCAKES! CLICK HERE FOR THE RECIPE!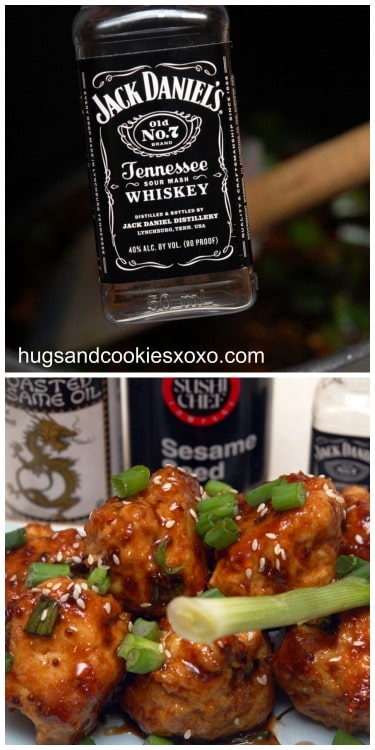 You May Love These, Too! XOXO