July 4th is coming and you're going to need a Patriotic dessert! These chocolate dipped oreos are a simple treat to make and a huge hit…especially with the kids. I used American Flag sugar candies to top them but you could also just use red, white and blue sprinkles to decorate. The best part was the Chocoley Chocolates I used for dipping. You have to scope out their line of chocolates. They have milk, dark and white chocolate and they are called Bada Bing. They also have an assortment you can buy which is AMAZING in these Triple Chocolate Sea Salt Cookies! Such a cute name and they not only melt completely evenly and smooth, but they are nut free and gluten free, too!!!!
Feel free to use this recipe for any occasion and switch up the sprinkle colors to match. Easy enough that the kiddos can help you, too!
July 4th Chocolate Dipped Oreos
You'll Need:
July 4th Chocolate Dipped Oreos
Ingredients
Oreos
Bada Bing Milk Chocolate disks, melted according to package
sprinkles and/or sugar candies
Instructions
Line a cookie sheet with wax paper.
Dip each Oreo into the melted chocolate and lay on wax.
Add sprinkles and candies to stick.
Pop in fridge 5-8 minutes.
Other Patriotic Treats you may enjoy: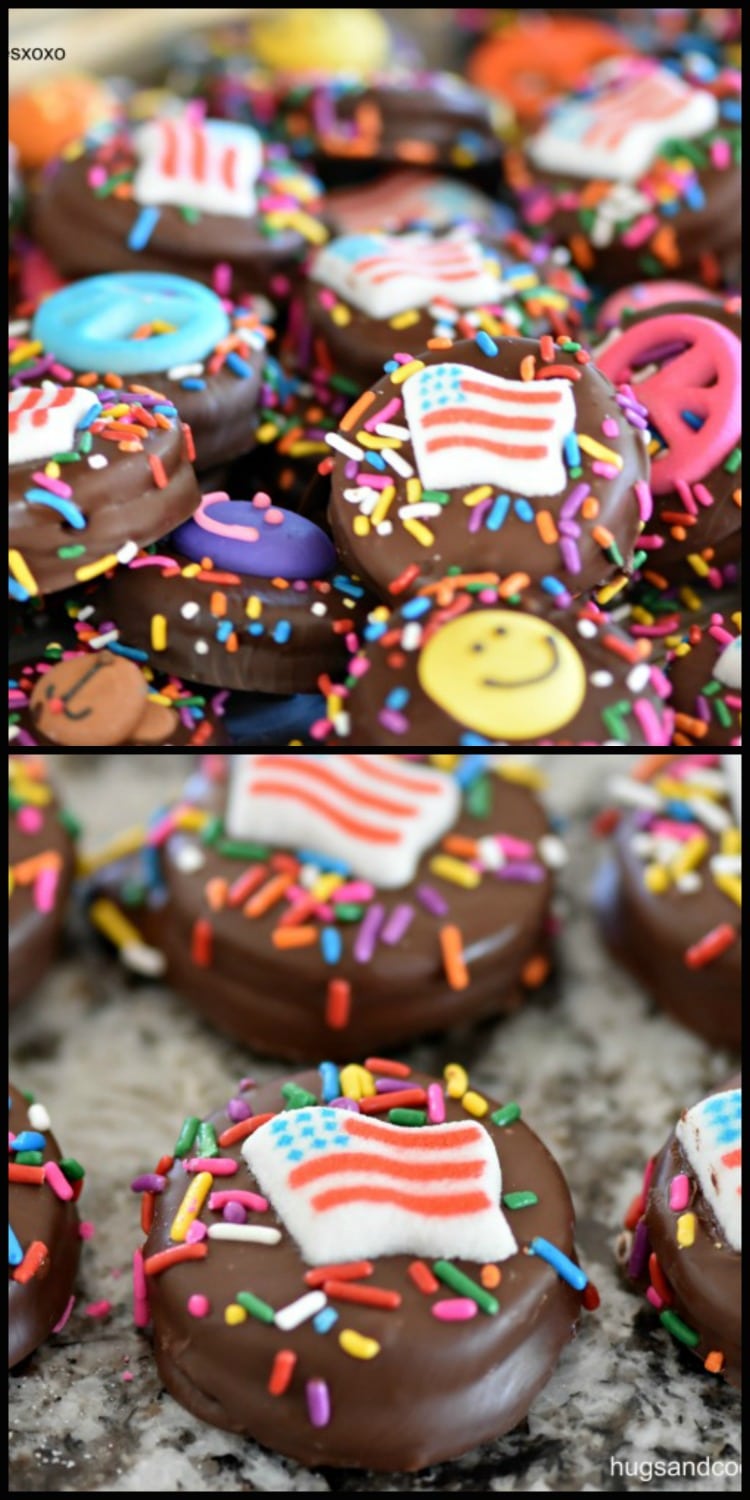 Chocolates were provided by Chocoley and all thoughts and opinions are my own.