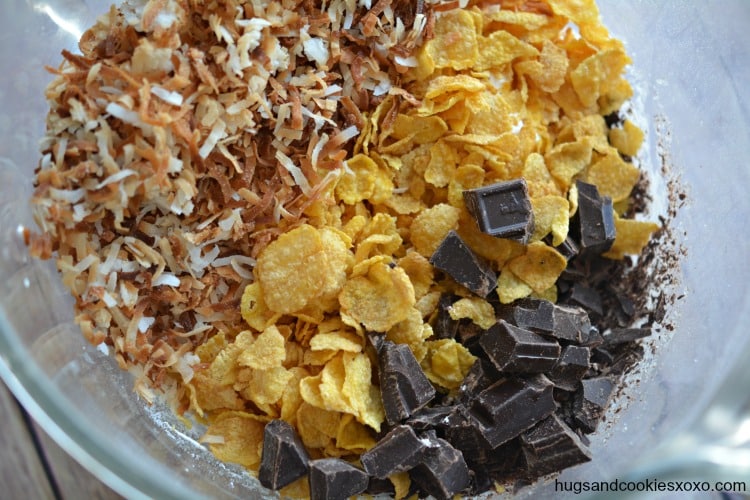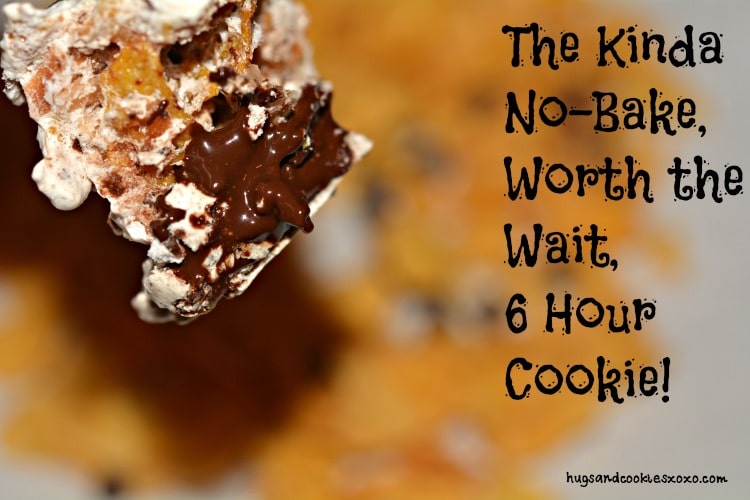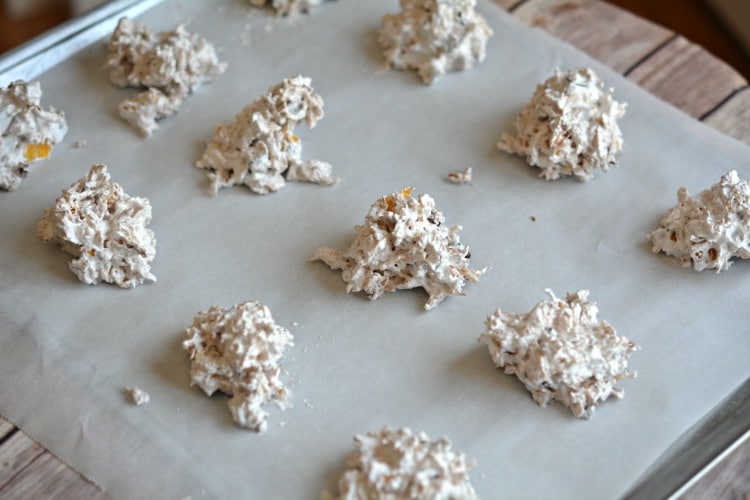 You'll Need:
Kinda No-Bake Worth The Wait 6 Hour Cookies
Ingredients
¾ cup sweetened coconut flakes
2 egg whites
⅛ teaspoon cream of tartar
Pinch of salt
1 cup sugar
½ cup dark chocolate chunks
1½ cups cornflakes cereal
Instructions
Place oven racks in the center and upper third of the oven.
Preheat the oven to 350°F.
Line 2 cookie sheets with parchment paper.
Lay the coconut flakes on one of the prepared baking sheets and toast it in the oven until browned, 5-8 minutes.
Watch closely!
Beat egg whites on medium speed until frothy, about 2 minutes.
Add cream of tartar and salt.
Add sugar, increasing mixer speed to medium-hi. Beat to stiff peaks.
This takes about 6 minutes and will look like melted marshmallows.
Fold in the cooled coconut, the chocolate chunks, and cereal.
Scoop batter onto sheets making approx 20 cookies.
Put the baking sheets in the hot oven and then shut the oven off right away.
Leave the cookies in the oven at least 6 hours without opening it!
Adapted from
Joy the Baker Homemade Decadence