Move over Calgon….we have a new fix for a rough day! I am talking Maple Praline Bacon Brownies. For this recipe, you'll first need to whip up some Maple Praline Bacon. You can get that simple and wicked good recipe by clicking here.  You'll need it all so try not to sample too much!!! LOL! Easier said than done!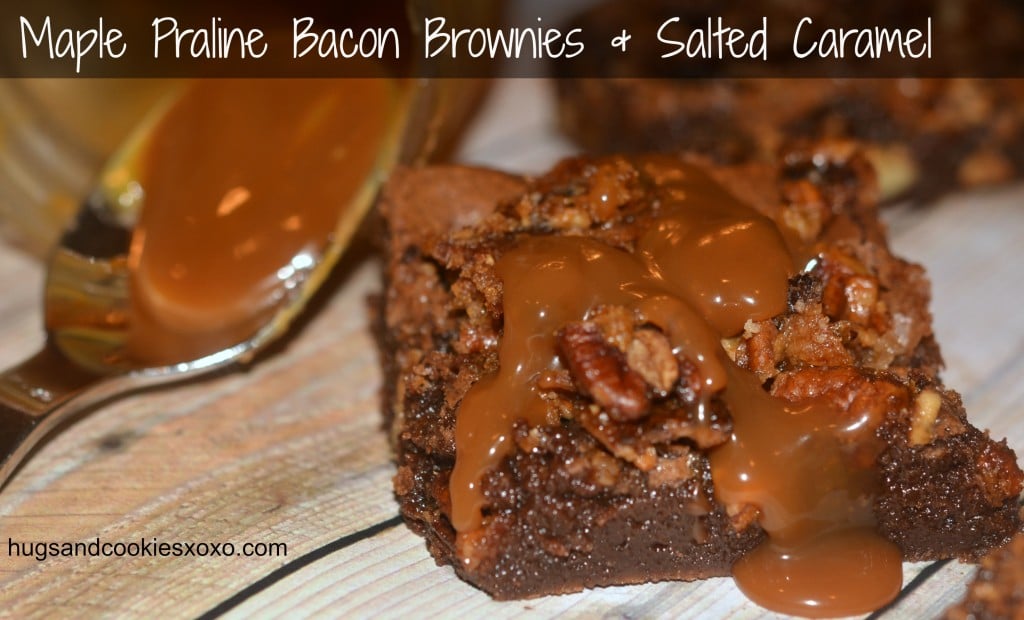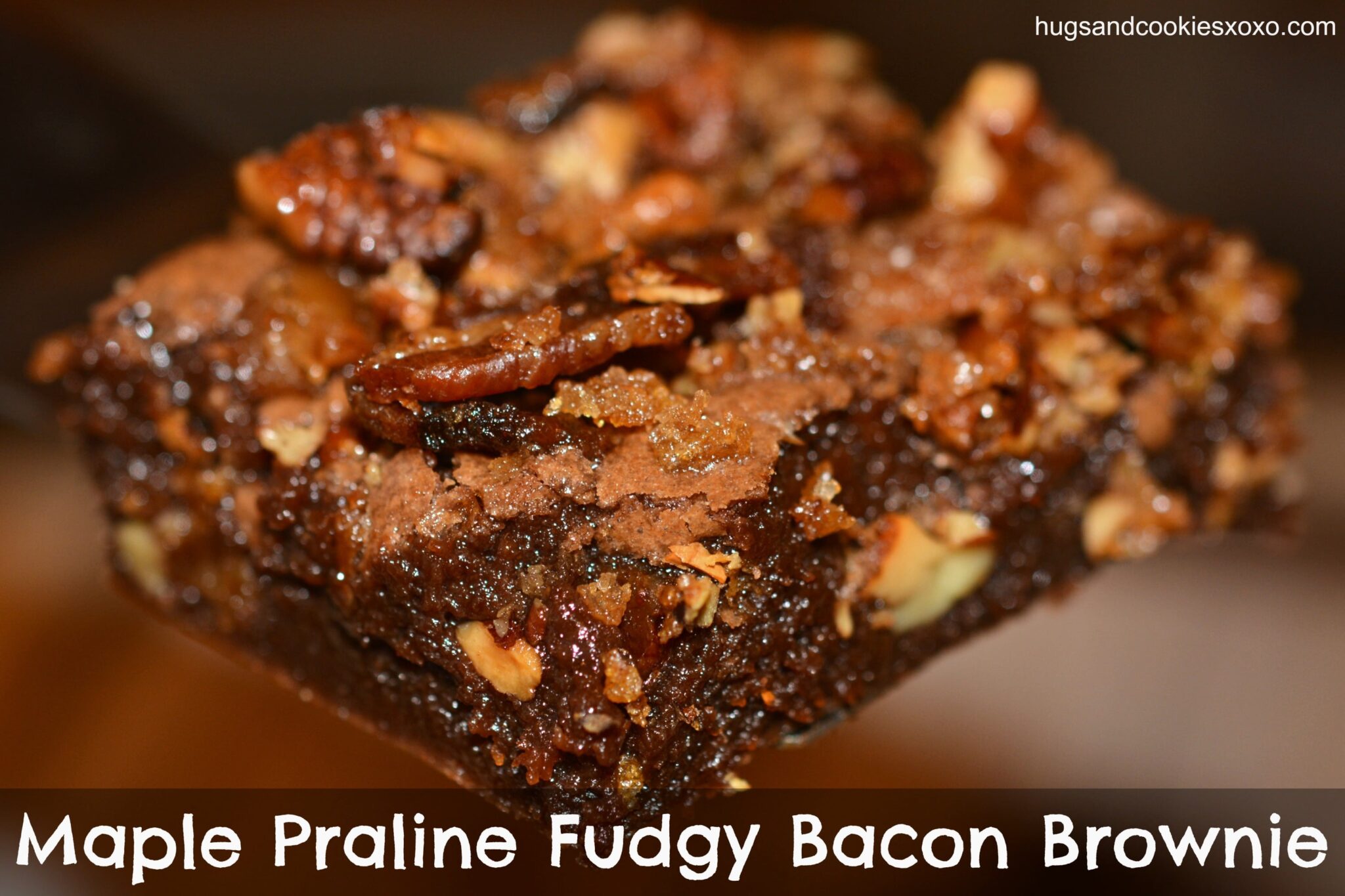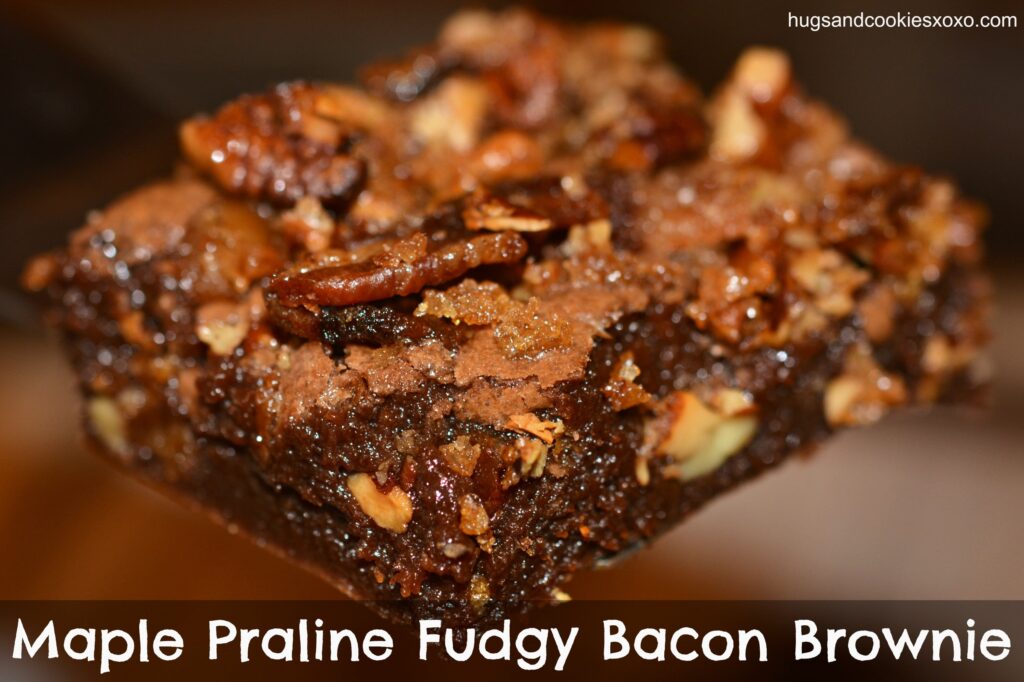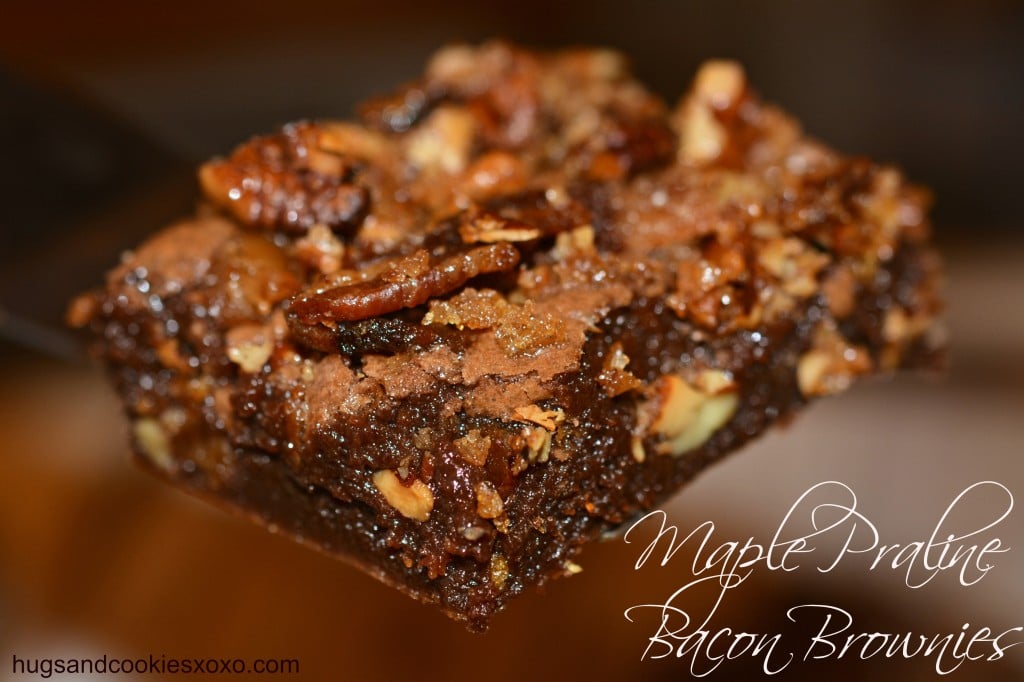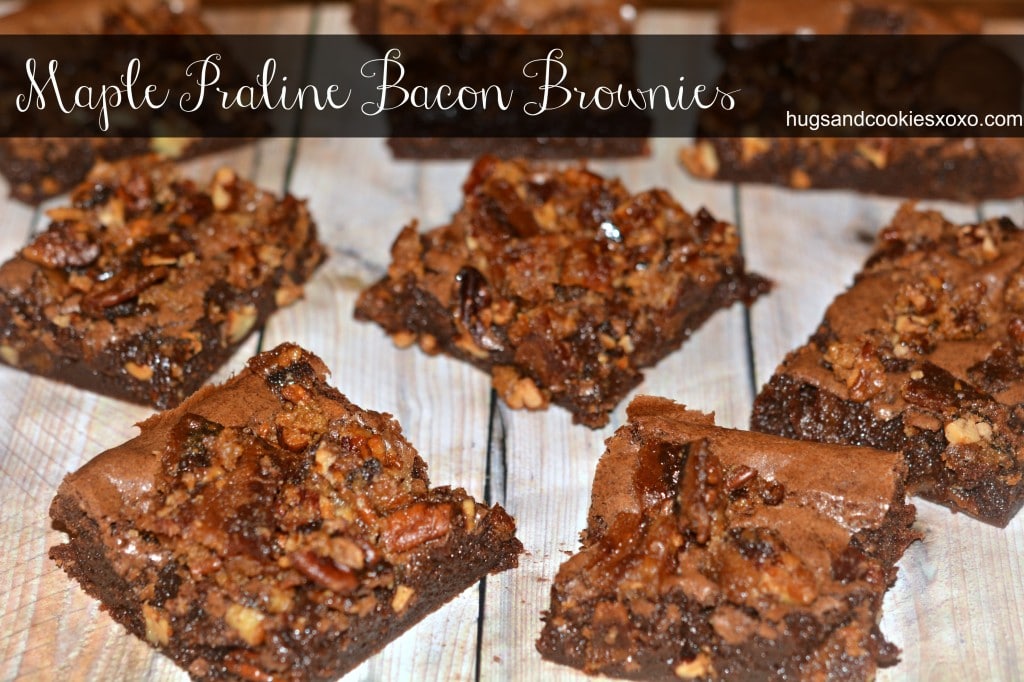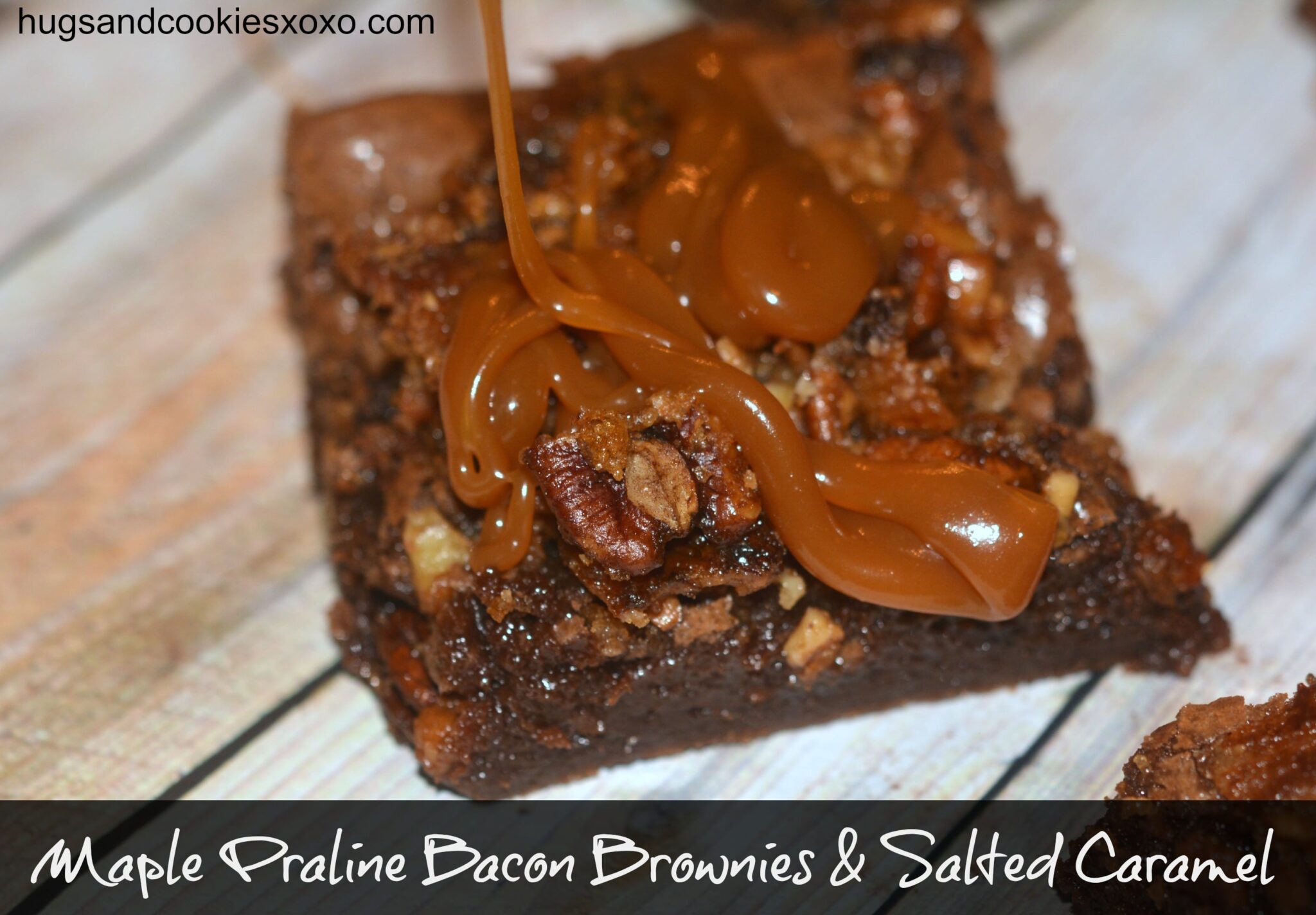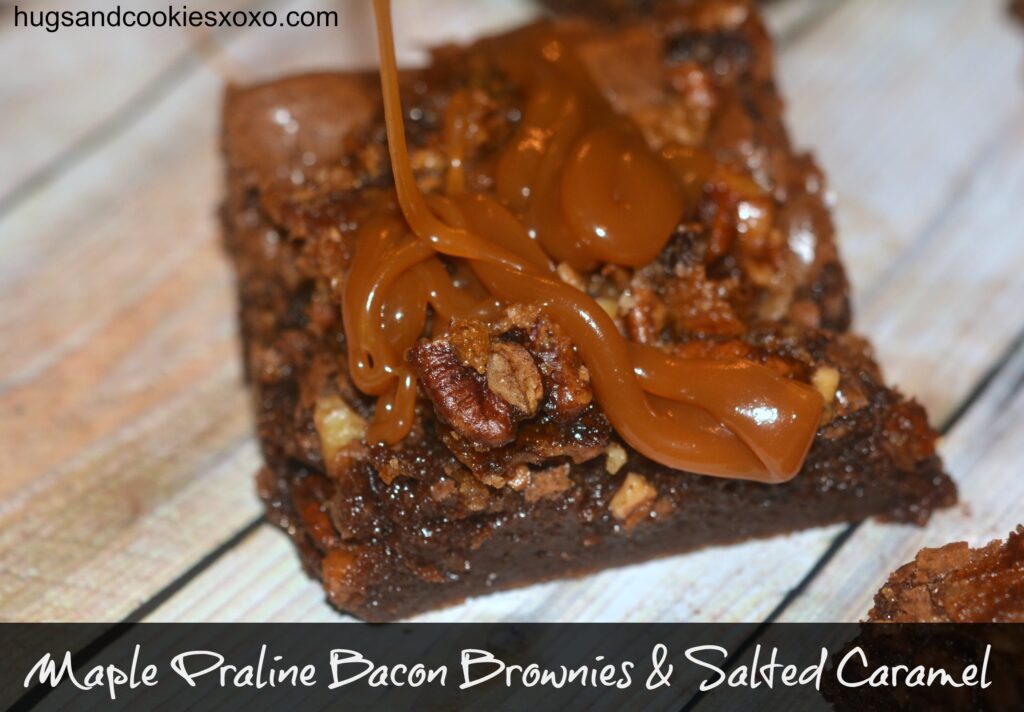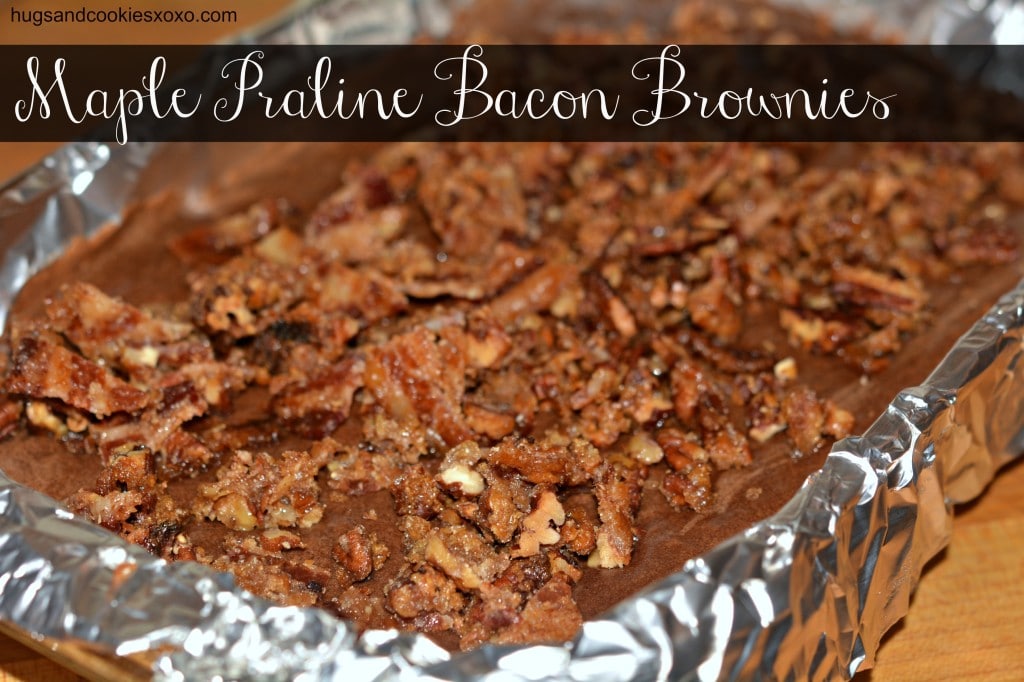 Maple Praline Bacon Brownies…..Ingredients
1/2 cup (1 stick) salted butter
8 ounces coarsely chopped semi-sweet chocolate (I used 1 7 oz Lindt bar just because I didn't have an 8 oz. bar)
1 cup sugar
3 large eggs
1 tsp vanilla extract
3/4 cup all-purpose flour
1/4 teaspoon salt
Topping:
One batch of Maple Praline Bacon–> Recipe here
Chop up all of this yummy bacon to sprinkle on the brownies while they bake.
Directions
Preheat oven to 350 degrees. Line 11 x 7 inch baking pan with nonstick foil.
Melt butter and chocolate in a microwave safe bowl and let cool a few minutes.
Stir the sugar into the butter/chocolate mix.
Add eggs one at a time.
Add vanilla.
Stir in flour and salt.
Spread batter evenly into the pan and bake 15 minutes.
Sprinkle your chopped praline bacon all over the top of the brownies.
Bake an additional 20 minutes of until brownies are done.
Let cool completely and cut into squares.
Want to really gild the lily? How about drizzling on some of my homemade salted caramel? Shhh, I won't tell! Recipe Here–> Salted Caramel
Basic brownie recipe adapted from Sally's Baking Addiction.
Pralines adapted from My Invisible Crown