Maple Praline Bacon? You are probably wondering if this is as good as it sounds. Well, let me tell you it is even better. Salty, crisp bacon studded with pecans, brown sugar & maple syrup. Did I twist your arm yet? Get the oven on and get busy! And then, if you don't want to just eat this amazing treat as is-hot out of the oven…you can make my Maple Praline Bacon Brownies. Recipe coming soon!!! Ok, ok I'll stop..you probably can't take much more. Let's get to the recipe!!! Sooooo easy, too!!!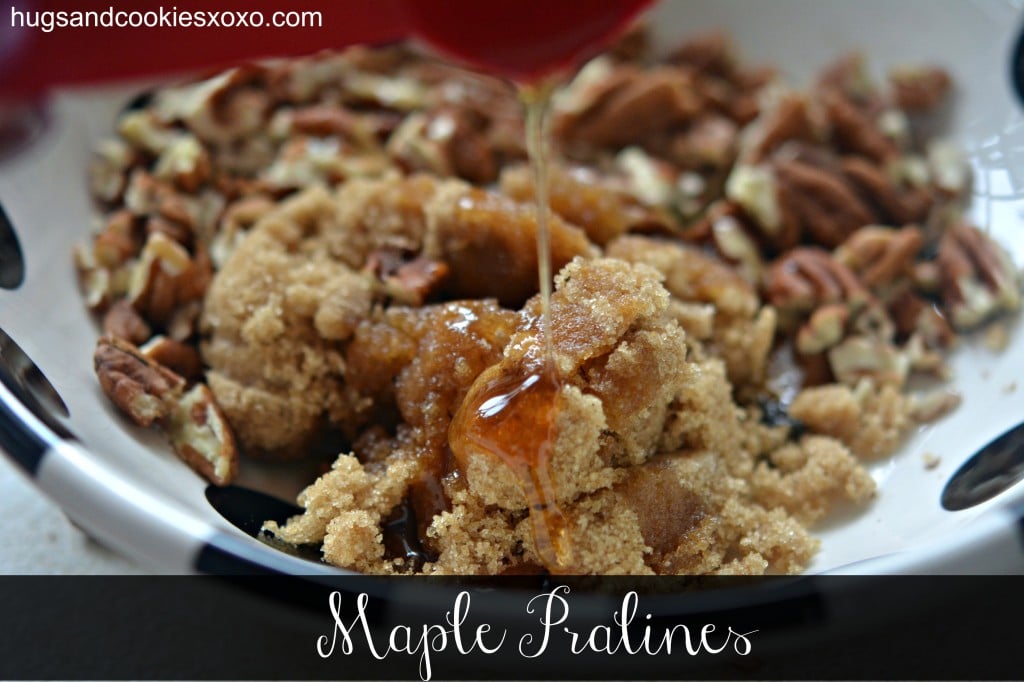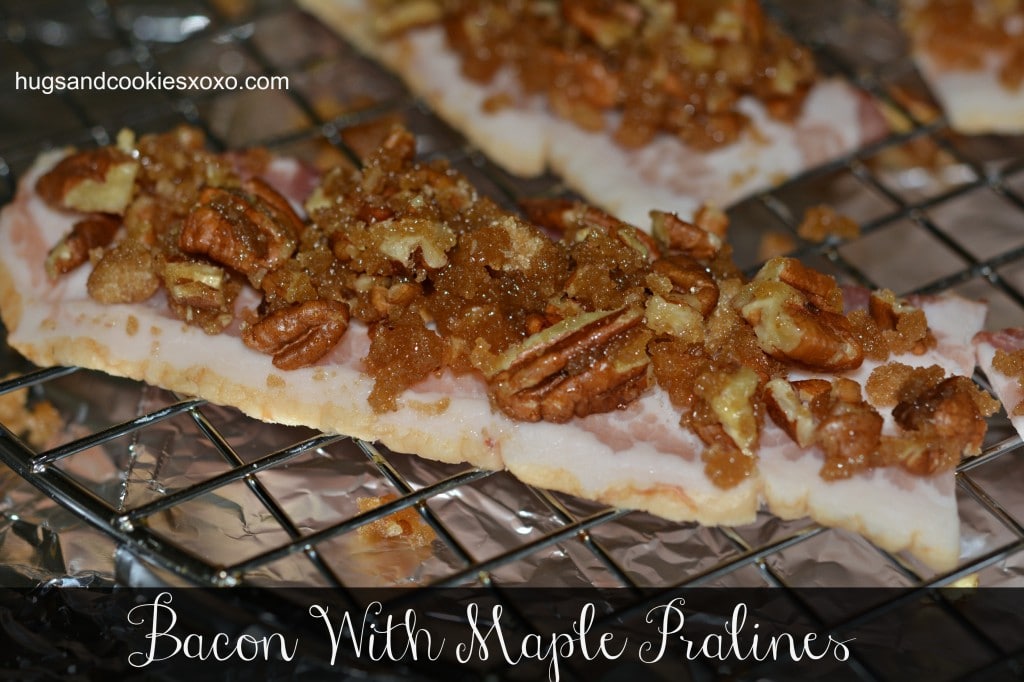 Maple Praline Bacon Ingredients:
3 slices thick cut bacon, cut each slice in half
1 Tablespoon Pure Maple Syrup
1/4 cup light brown sugar
1/4 cup chopped pecans
Directions:
Lay your 6 pieces of bacon on a rack set over a foil lined rimmed baking sheet.
Preheat oven to 375.
Stir together the pecans, sugar and maple syrup. Press onto each piece of bacon.
Bake for 25-30 minutes until crisp and golden.
Let cool but remove from rack before completely cool or it will be hard to remove.
Adapted from My Invisible Crown
Stir together the
You May Love These, Too! XOXO