Anything starting with the words GOOEY BUTTER has got to be good. And buttery, and rich and delicious and sinful! Top it off with some melted marshmallow and well, what can I say? The perfect little dessert right here. These bars are a cinch to make and start with a box of cake mix. They are transformed into a wonderful little treat! This recipe comes from Paula Deen so you know it has to be good. We all know she doesn't skimp on the butter and you'll see that below! I hope you enjoy these Marshmallow Gooey Butter Bars and they are equally as wonderful on their own if you don't feel like gilding the lily with melted marshmallow!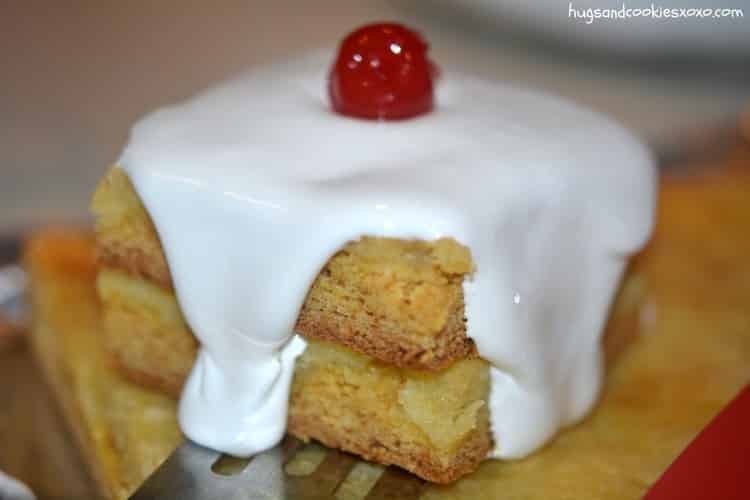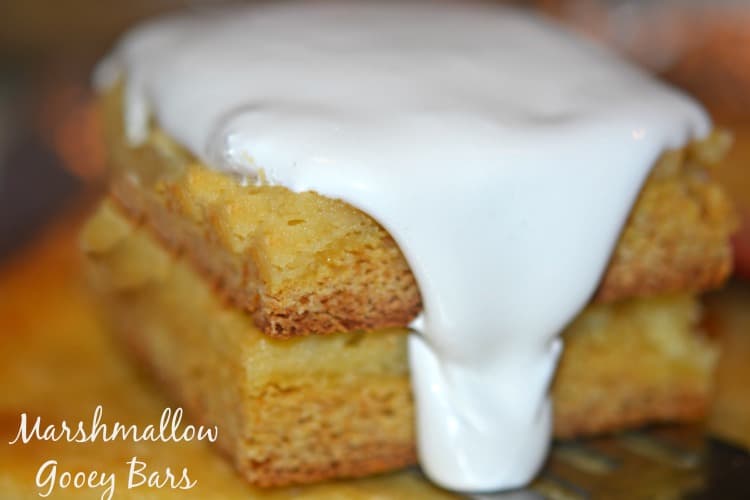 You'll Also Need:
Nonstick Foil-My New Best Friend this year!!!
Marshmallow Gooey Butter Bars
Ingredients
I yellow butter cake mix
1 egg
16 T. butter melted, divided
2 eggs
8 ounces cream cheese
1 teaspoon vanilla extract
16 ounces powdered sugar
Marshmallow cream, heated for a few seconds in the microwave so you can pour it.
Instructions
Preheat oven to 350 degrees
Line a 9x13 inch baking pan with nonstick foil.
Mix cake mix, 8 T. melted butter and one egg. Pat gently into the bottom of the pan with your clean fingers.
In a mixer, beat cream cheese, vanilla, 2 eggs, 8 T. butter and powdered sugar.
Spread this on top of the bottom layer.
Bake for 40-50 minutes until golden brown.
Sprinkle with powdered sugar or serve with melted marshmallow cream on top!
Adapted from Paula Deen
You might also want to try: