And you didn't think cookies were educational? Try again! Adding a math problem to a cookie can turn a delicious cookie pop into a powerful learning tool. Just ask my first graders! Read on to make your own math cookies!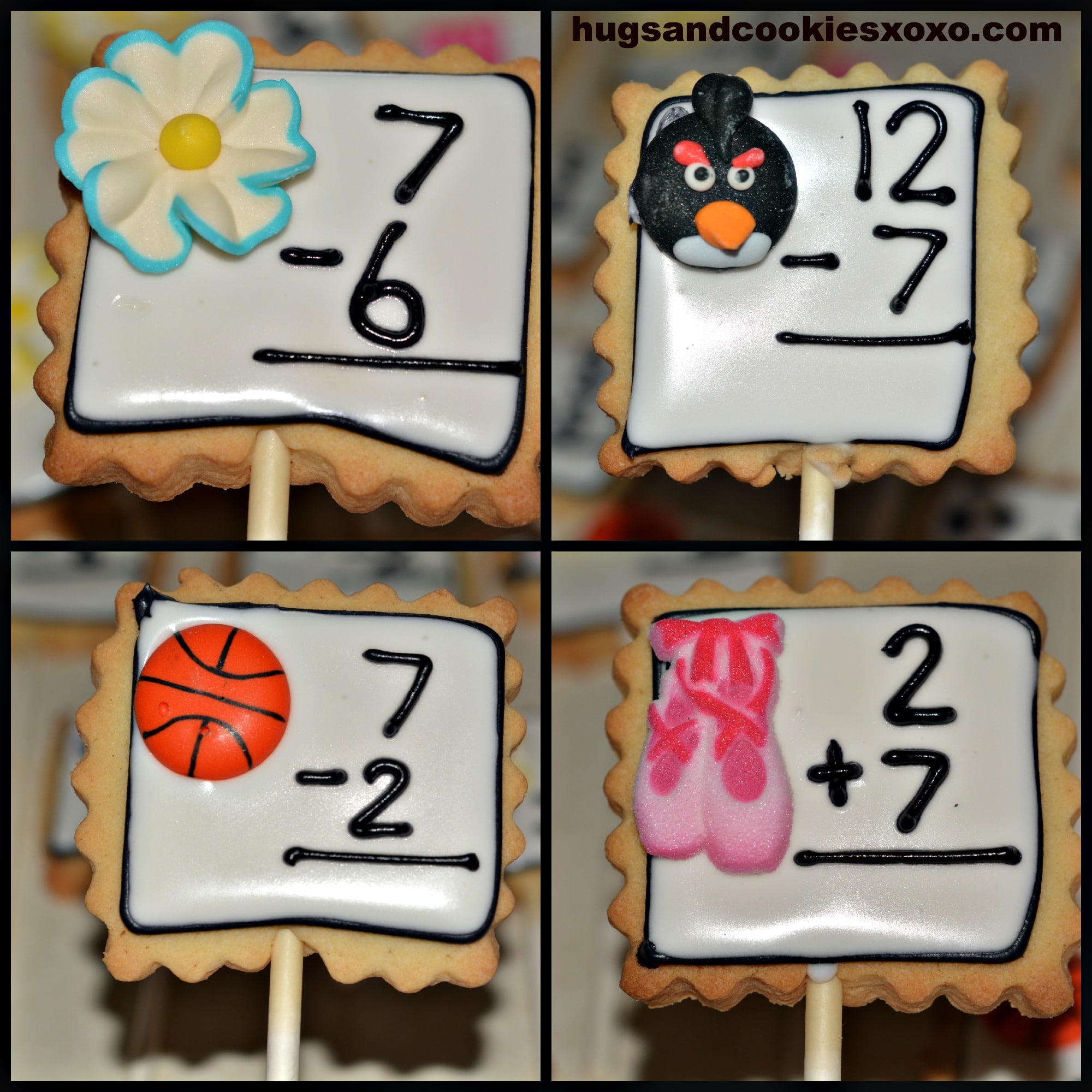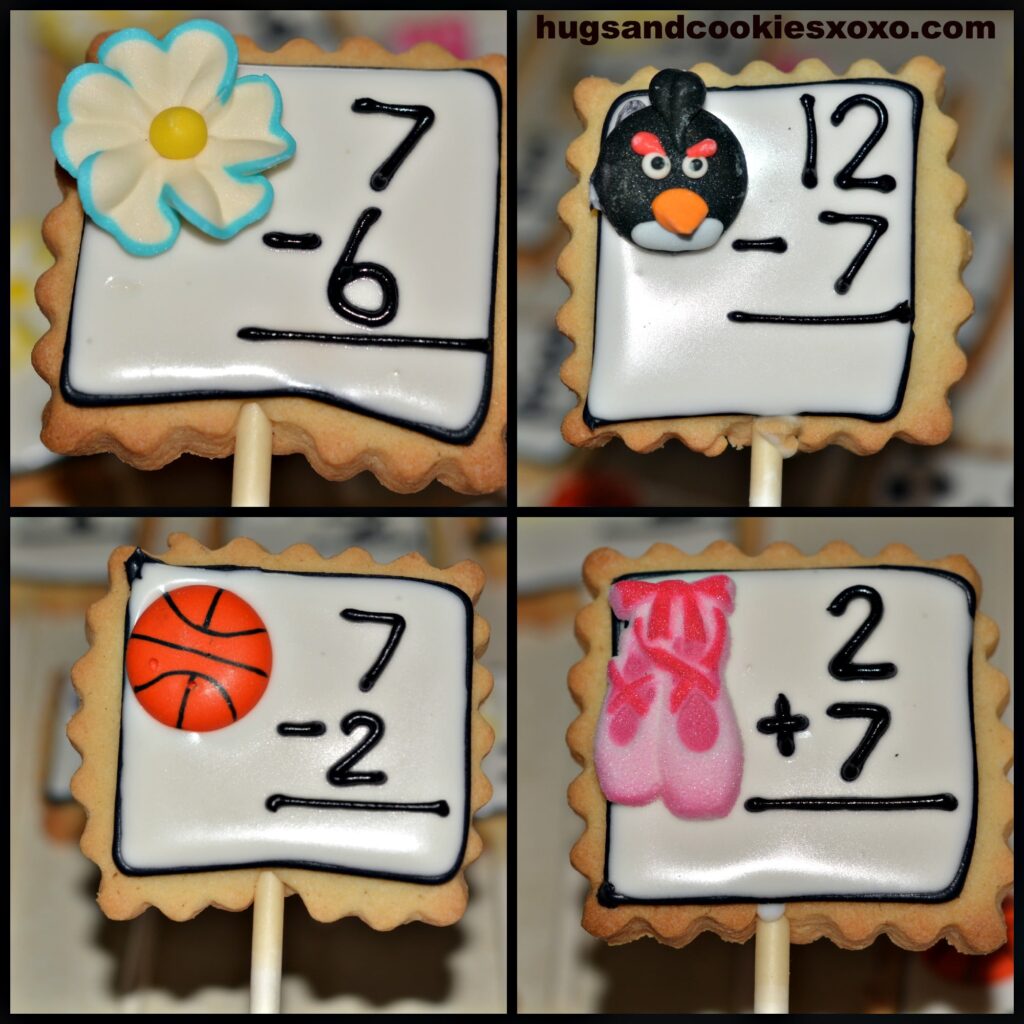 Educational Math Cookies!
Ingredients:
3 c flour
1/2 Tablespoon baking powder
1 cup sugar
2 sticks butter
1 egg
2 Tablespoons milk
1 tsp vanilla extract
ELECTRIC MIX BUTTER & SUGAR. ADD EGG, MILK, VANILLA. ADD FLOUR & BAKING POWDER. PREHEAT OVEN TO 350. ROLL DOUGH ON FLOURED BOARD TO DESIRED THICKNESS. CUT SHAPES AND BAKE 12-15 MINUTES DEPENDING ON SIZE OF COOKIE. IF SMALLER, CHECK THEM EARLIER. LET COOL ON SHEETS.
ROYAL ICING
Ingredients
1 pound confectioners' sugar
3 tablespoons meringue powder
Scant 1/2 cup water
Directions
Beat ingredients in a mixer bowl on low speed until smooth, about 7 minutes. If icing is too thick, add more water; if too thin, beat 2 to 3 minutes more. Divide into bowls and add food coloring to each bowl. Using a thicker consistency, pipe icing along the cookie edges to create the perimeter color.. Add water to thin the rest of the icing out and fill in the middles. I like to use a bottle with a tip for this. Once icing appears "set" you can pipe on the math facts. Do this carefully because the cookies are still very wet underneath the top layer. Let cookies sit uncovered for 24 hours!! Then individually wrap!
Here are some other treats for my firsties because they are such SMART COOKIES!!!