Melting Snowman Hot Chocolate is going to make you the hero of winter this year! This is one drink that is sure to bring a smile to all kids! This is comes together in less than 5 minutes which is also pretty incredible! The kids will love making the snowmen themselves. A perfect snowy day activity. But, don't wait for snow…start your fun this week! We did!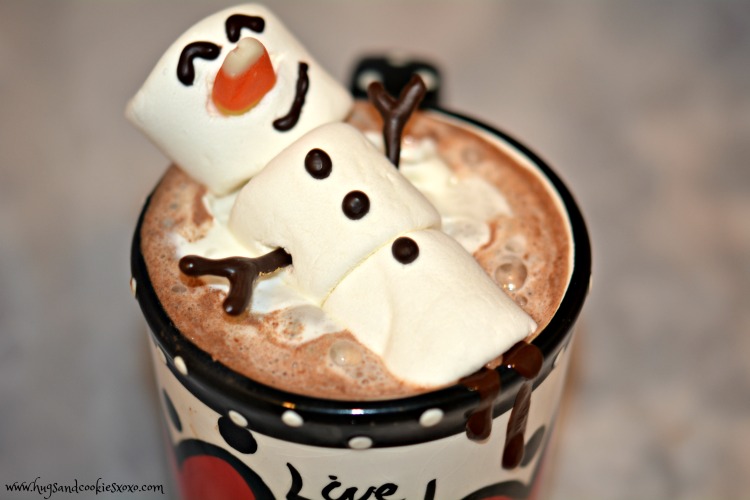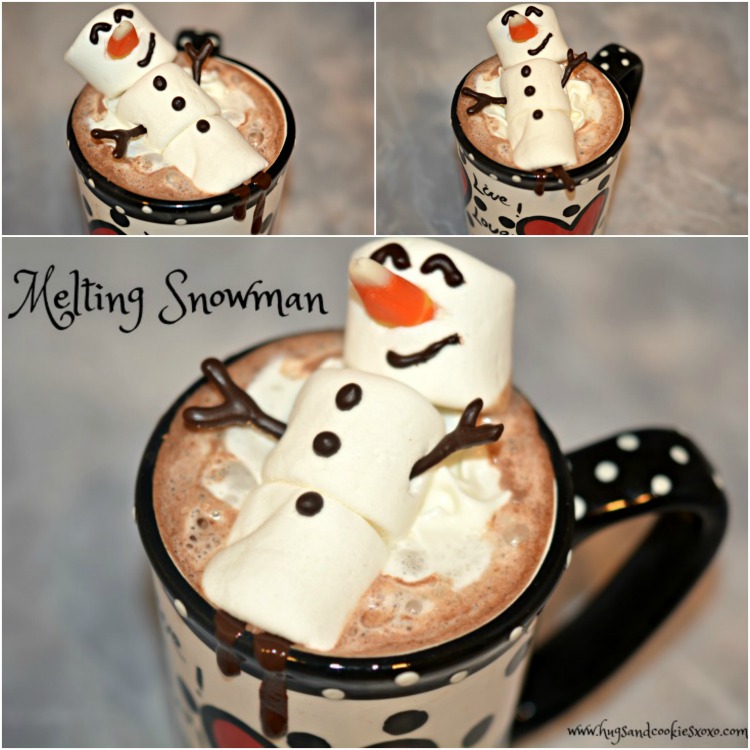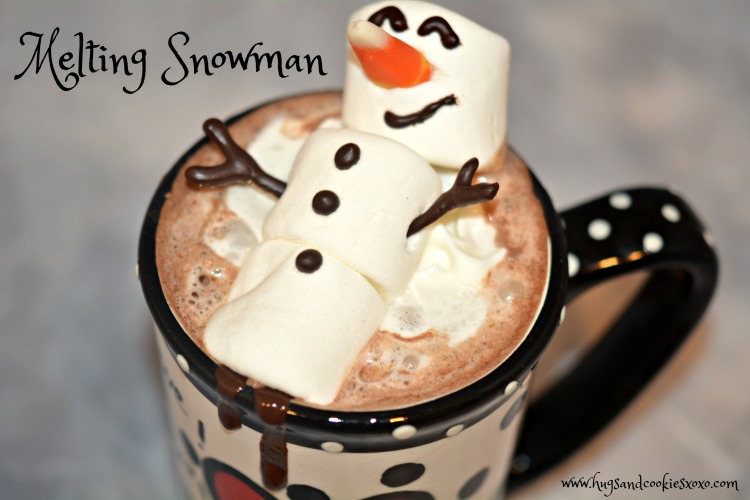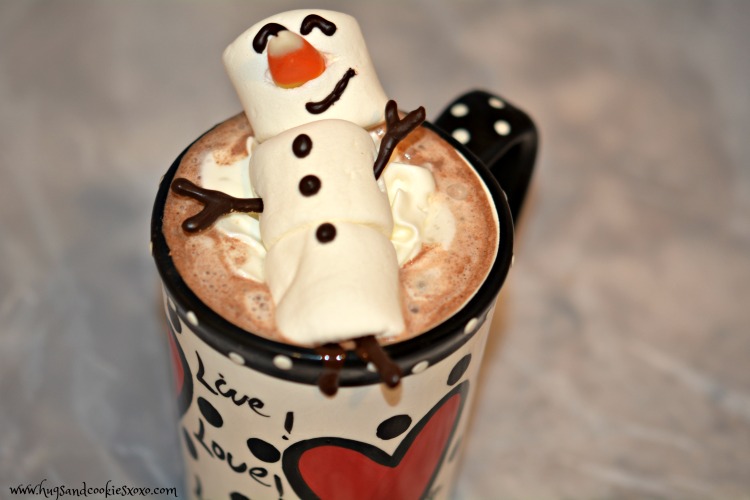 Melting Snowman Hot Chocolate
Ingredients
Bada Bing Chocolate Melts
1 candy corn per snowman
3 marshmallows per snowman
1 toothpick per snowman
whipped cream
1 cup hot chocolate per snowman
Instructions
Insert a toothpick through 2 marshmallows.
Attach 3rd marshmallow as the head.
Melt the disks and use a piping bag to "draw" arms and legs on wax paper. Pop in fridge 2 minutes to set up and very carefully peel off. Tip: draw lots of extras in case!
Pipe eyes and mouth on marshmallow.
Use a knife to cut a nose slit and insert 1 candy corn.
Cut slits for arms and legs and insert piped chocolates.
Prepare your hot cocoa as the package directs.
I like to use Ghirardelli brand and prepare it with hot milk.
Spray on some whipped cream.
Top with your snowman and dig in!
You may want to serve this cocoa up with some snowmen on a stick! Just thread 3 powdered doughnuts on a skewer and decorate with frosting, a fruit roll up scarf some candy eyes, a candy carrot nose and a peanut butter cup/minicookie hat!!