Milk and cookies! They naturally go together and here you can find them together…..literally!!!! Milk and cookie cups!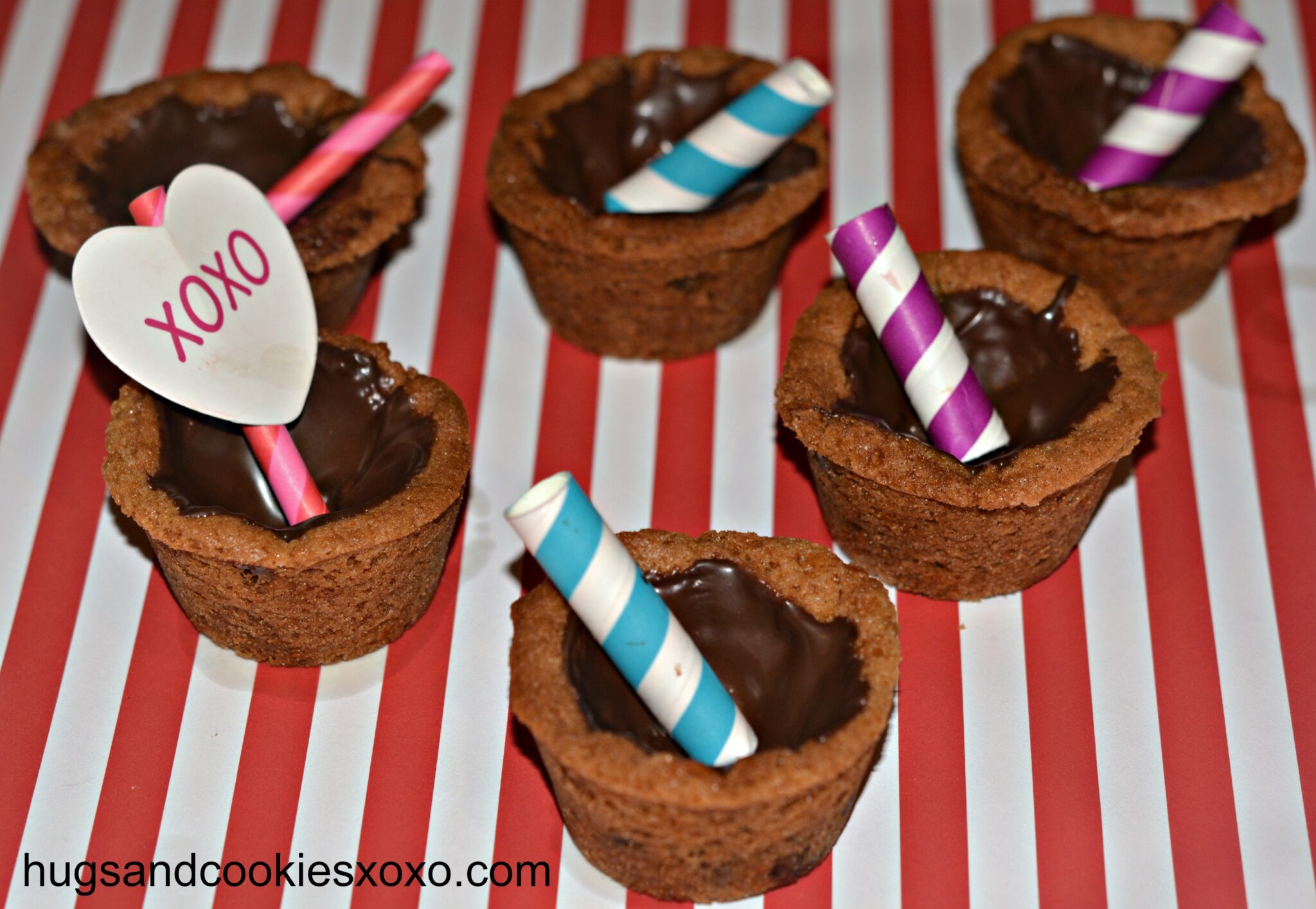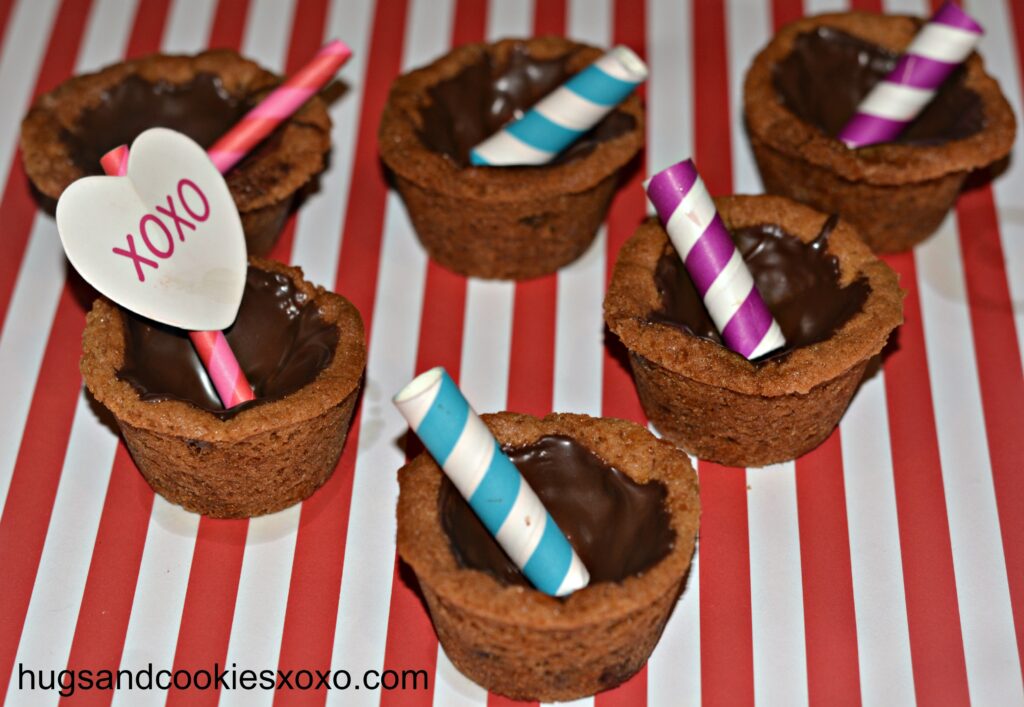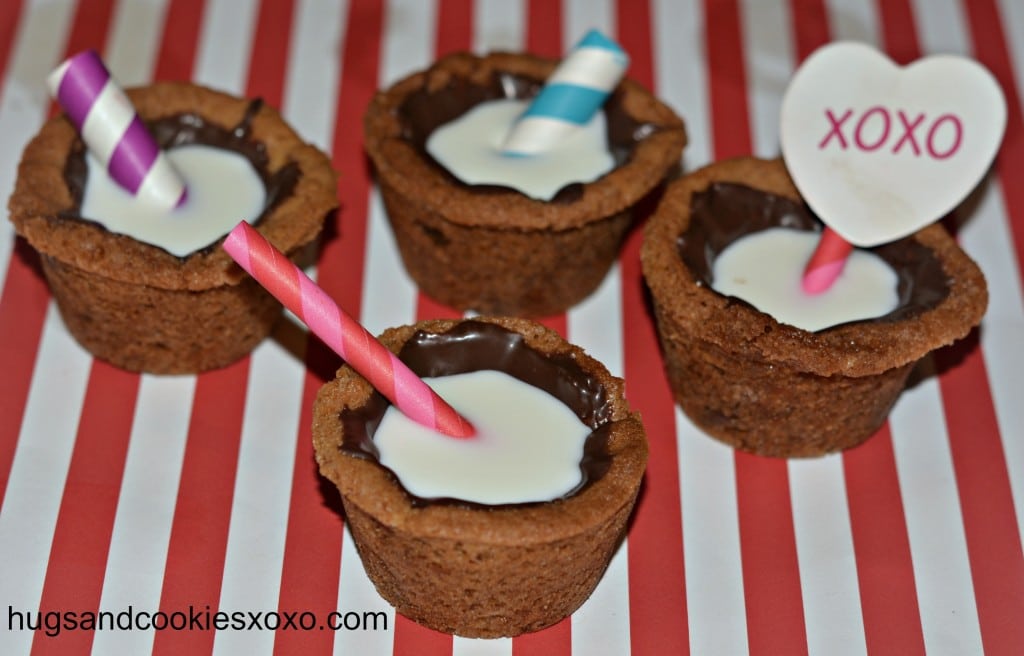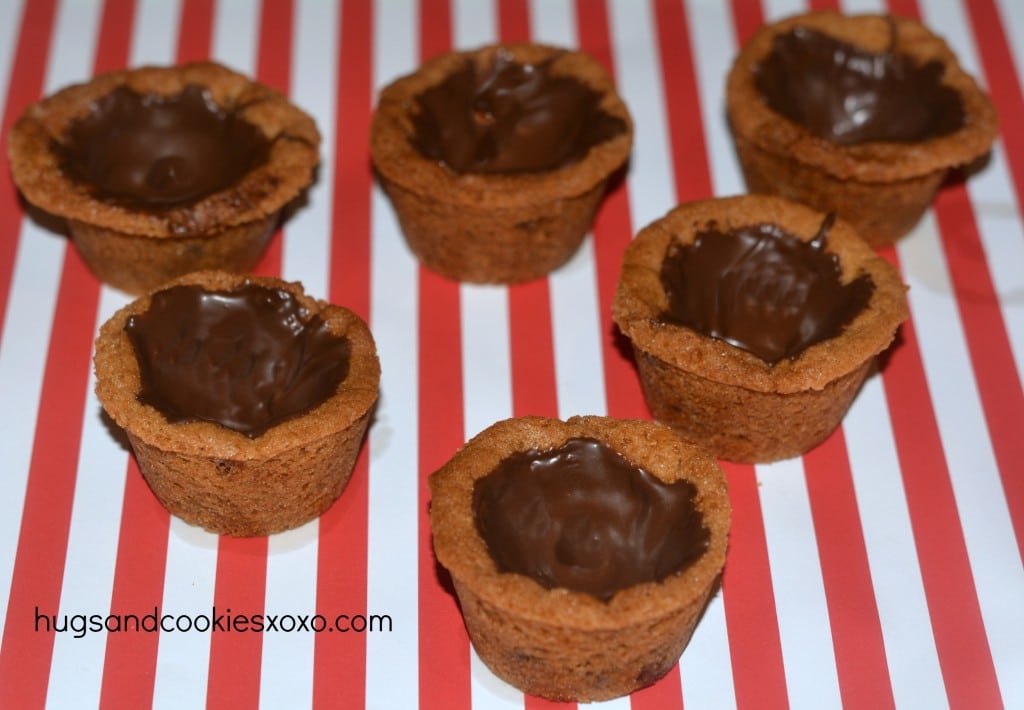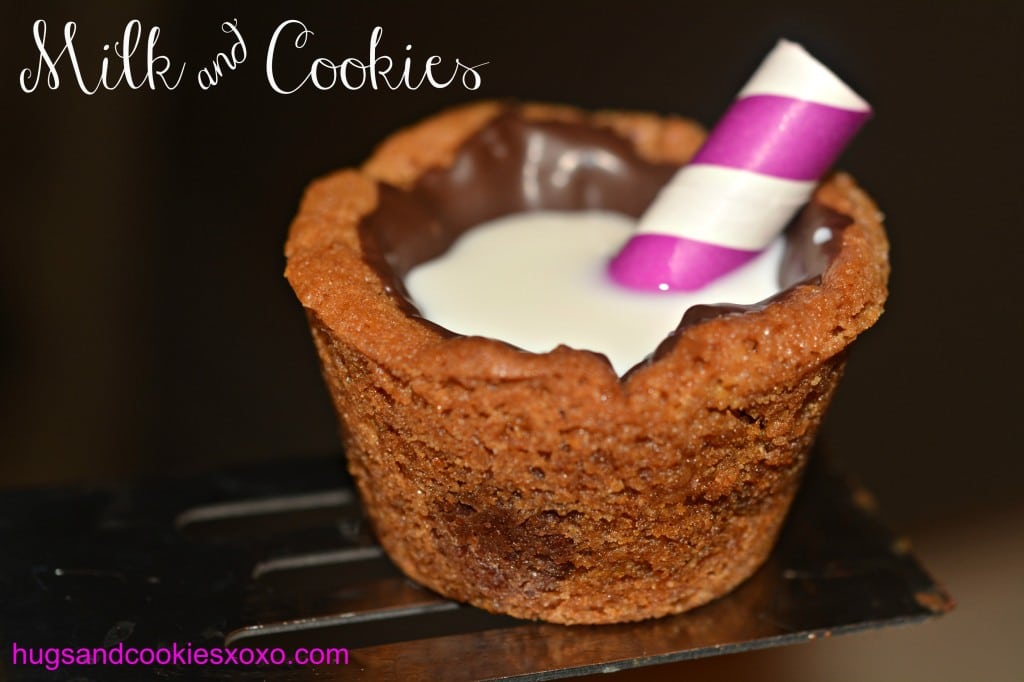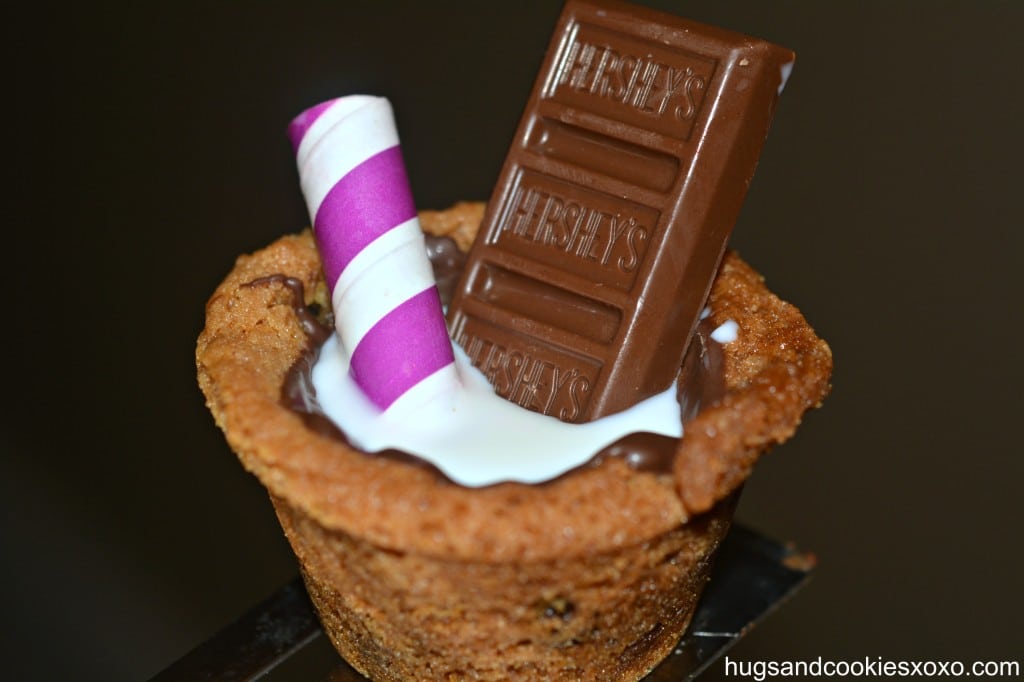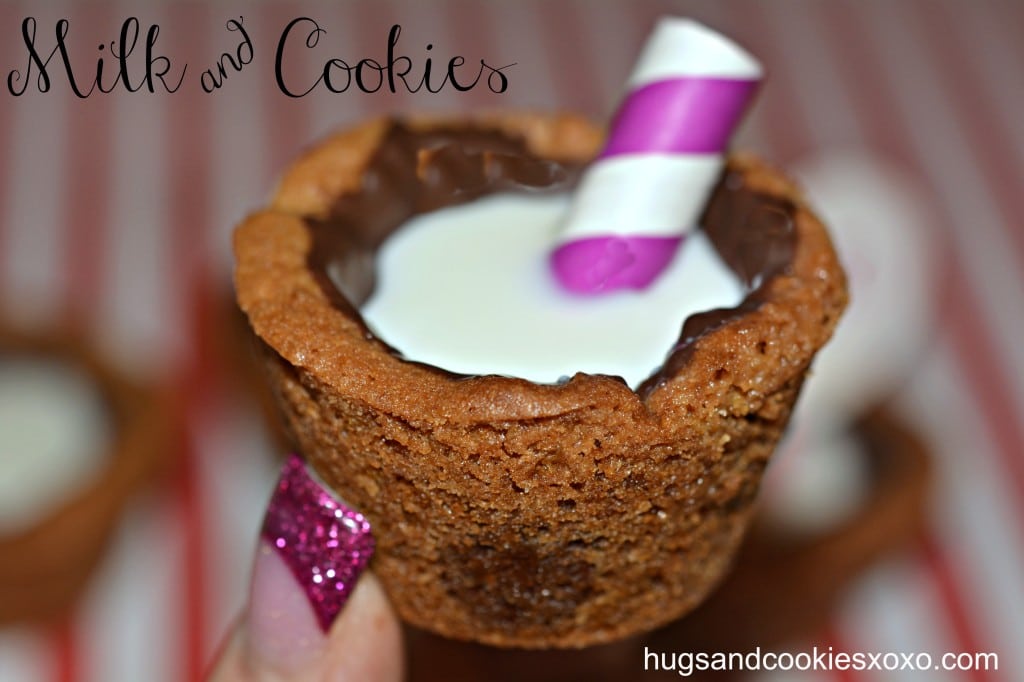 Chocolate Chip Graham Cracker Milk and Cookie Cups:
2 cups all purpose flour
1 cup graham cracker crumbs
1 teaspoon baking soda
1 teaspoon salt
1 cup (2 sticks) butter, softened
3/4 cup sugar
3/4 cup brown sugar
1 teaspoon vanilla extract
2 eggs
1 cup miniature chocolate chips plus 1/2 cup regular chips
Preheat oven to 375 degrees. Grease a mini muffin tin.
In a medium bowl combine the flour, graham cracker crumbs, baking soda, salt. Whisk together. In a separate larger bowl beat together the butter, sugar, brown sugar and vanilla until creamy. Add the eggs one at a time, beating well after each addition. Slowly beat in the flour mixture until smooth. Stir in the chocolate chips. Press a large ball of dough into each muffin cup and press to fit the mold. Bake for about 10 mins, until browned. Cool and remove from tins.
Do not add the milk just yet. You need my secret trick. Melt some chocolate (I used Ghirardelli melting disks) and spread it all over the inside of the cups. Chill until the chocolate is firm. NOW, you are ready to add your milk-slowly! Pop in a straw and let people decide how to eat it. Drink the milk first? Drink and take a nibble? So many choices! What fun!!!
Another idea…stuff the cookie cups with Haagen Daaz ice cream and Hershey Bars!