Mini Blueberry Skillet Pies
These are my copycats of a favorite dessert we get at our favorite restaurant! I am happy to say I nailed it because it has since been removed from their menu! The blueberry filling called for 1/2c. of sugar. I found this a ta sweet for us, so next time I woud start with a 1/4c. and taste it to see if I wanted more. I am sure the berries you use play a part, too! This is a fabulous filling and can be used for so many desserts! Mini Blueberry Skillet Pies are adorable dessert and must be served with vanilla ice cream! I love to make my homemade vanilla bean ice cream!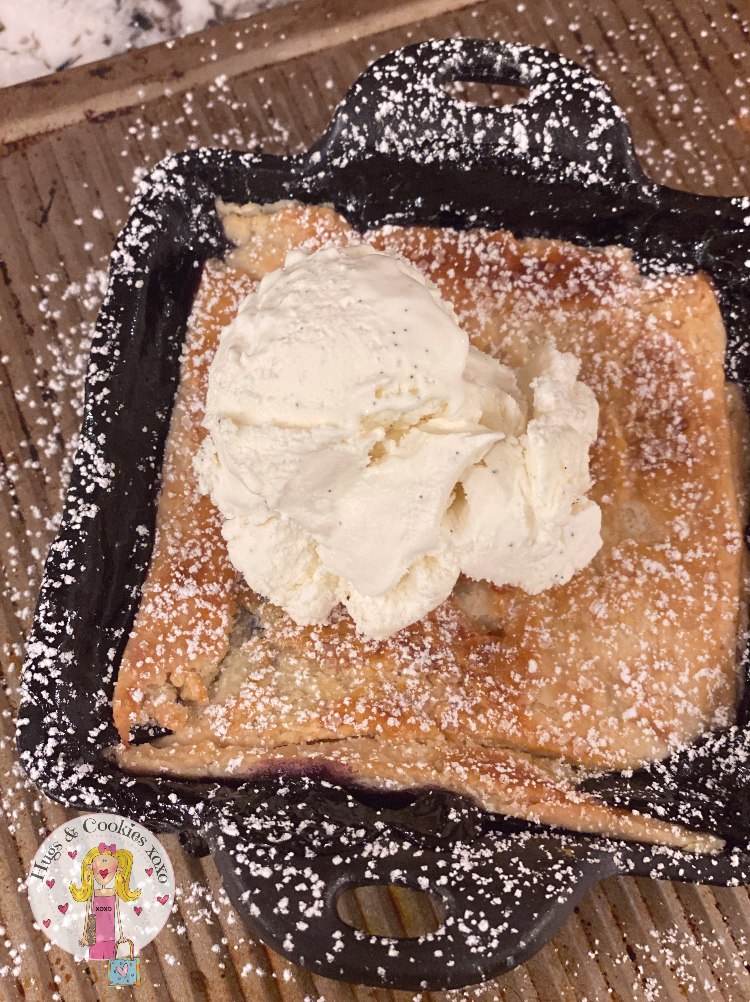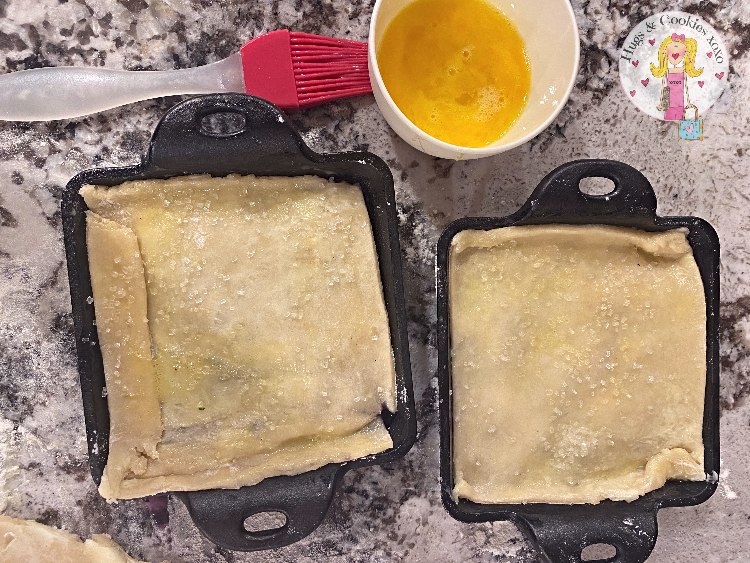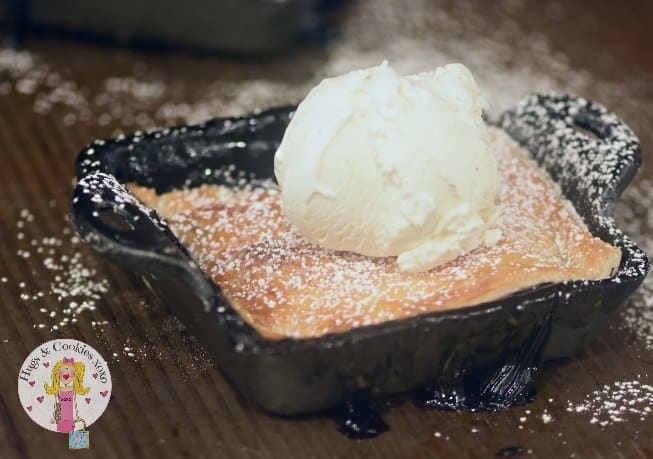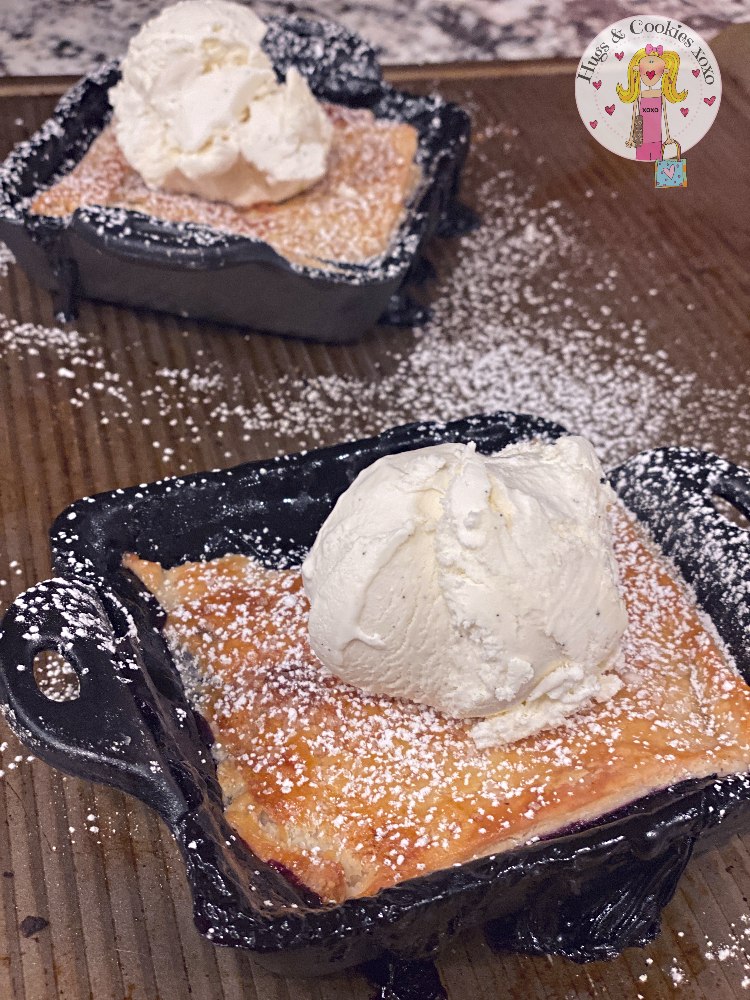 You may need:
Mini Blueberry Skillet Pies
Ingredients
Filling
2 T. cornstarch
¼- 1/2 cup sugar (last time I used ½c. but next time I will use ¼c. Taste yours and slowly add sugar)
2 cups fresh blueberries
½ cup water
1 tsp lemon juice
Crust
Use my homemade crust or store bought for a shortcut
Egg wash (one egg plus a tsp water, mixed well)
Instructions
Filling
In a heavy, medium saucepan, stir the cornstarch and sugar to remove clumps.
Add water, lemon and blueberries.
Cook over medium heat, stirring frequently until thick. This will take approx 5 mins.
Remove from heat and cool. Can be made ahead of time and stored in fridge.
Pie
Preheat oven to 375 and I lay a cookie sheet inside to hold the skillets.
Divide filling into 2 mini Lodge cast iron skillets.
Roll out pie dough.
Cut a square of pie dough to fit top and lay over berries.
Brush the tops with egg wash and sprinkle with sugar.
Bake at 375 for 20 mins. Then I raised the temp to 425 for another 10 mins to brown the top. The filling will be bubbling hot, be careful removing from the oven.
Blueberry filling adapted from
Chocolate With Grace