These s'mores cheesecakes received 2 thumbs up from my scrumptious niece….so you know they've got to be winners!!!

Line regular size muffin tins with liners and place a nilla wafer on the bottom of each.
Beat in a mixer:
16 ounces cream cheese
1/2 cup sugar
3 eggs
1tsp. Vanilla
Pour into muffin tins and bake at 350 for 15-20 mins. Cool and then chill.
Make frosting:
Broil 10 regular sized marshmallows until toasted. I did this using a cookie sheet lined with nonstick foil. Watch carefully, this only takes 1-2 minutes!
½ cup butter, softened
10 large marshmallows
4 cups powdered sugar
1 tsp vanilla
3 Tbls milk
In a mixer, beat on low: 
1/2 cup soft butter
4 cups confectioner's sugar
3 tablespoons milk

Then, add the toasted marshmallows and beat on high until fluffy. If too thick, add a drop more milk. Spread or pipe onto the cheesecakes and top with a piece of Hershey's chocolate and a graham cracker. Keep chilled!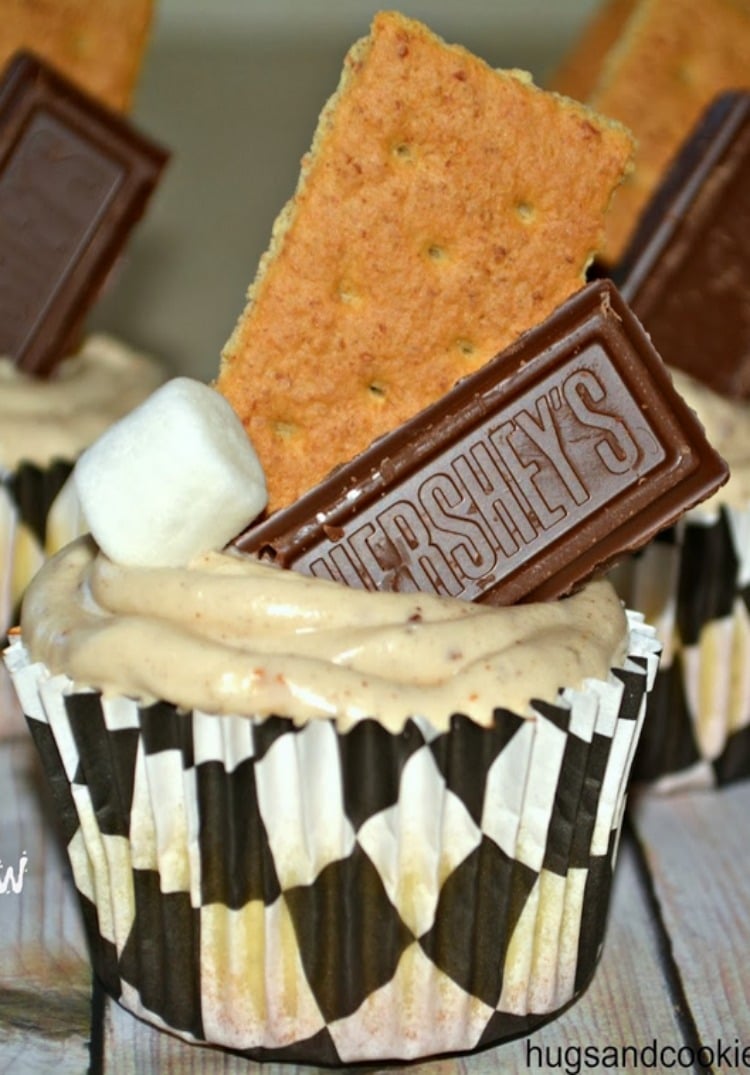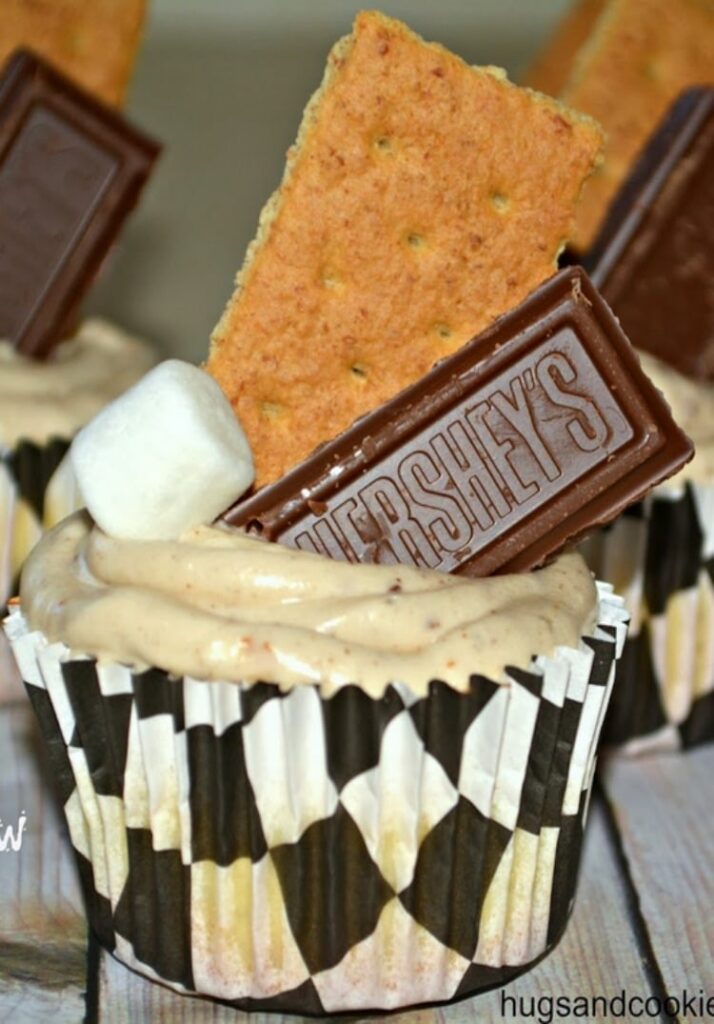 You May Love These, Too! XOXO