Mom's Matzoh Ball Soup
This is it. The real deal. My mom's matzoh ball soup and this is as good as it gets! Hands down! The best! I was so happy when I tried to replicate it and it tasted exactly like hers! Now you can too! This is what we call Jewish Penicillin as it cures all!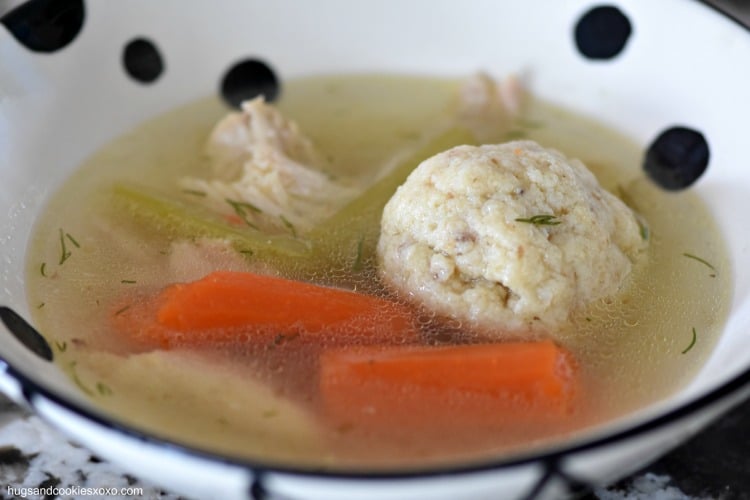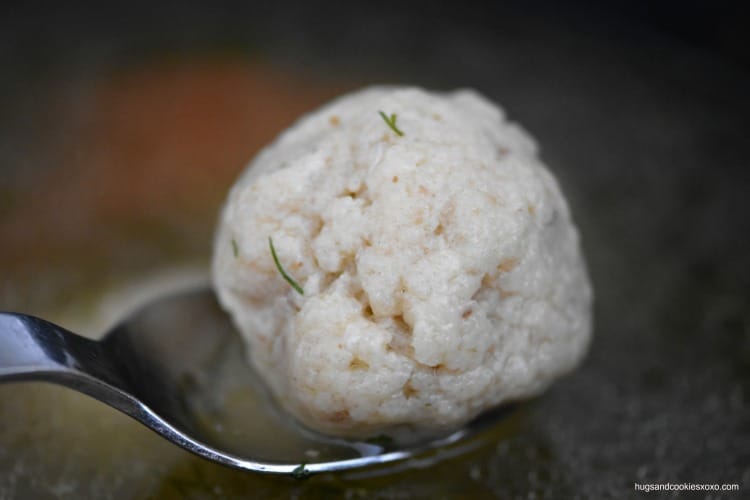 Some days I like to add some noodles, too! Just boil them up and toss them right in!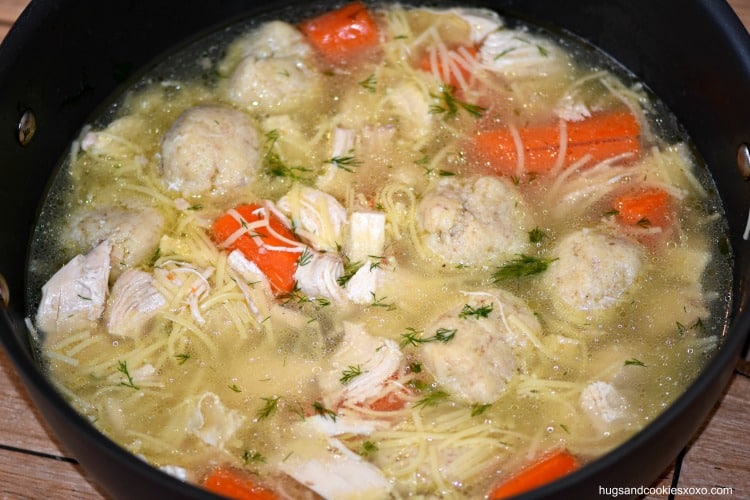 You may need:
Mom's Matzoh Ball Soup
Ingredients
Soup
1 whole chicken, cut up
5-6 cups water
4-5 peeled carrots
2 stalks celery, ends trimmed
1 onion, peeled but leave one layer skin on and do not cut
2 T. kosher salt
handful fresh dill (and more reserved for the end)
Matzoh Balls
2 T.chicken fat, melted
2 eggs, beaten
½c. matzoh meal
1 tsp salt
2 T of your soup
Instructions
Soup
Place all in large pot.
Cover and bring to boil.
Lower to a simmer and cook 90 mins.
Remove onion after 20 mins and discard.
When done, remove chicken immediately.
Once cool, discard skin and take off the chicken.
Cut into bite sized pieces and add back into the soup.
Add some fresh dill, chopped to the soup.
Matzoh Balls
Mix chicken fat and eggs.
Add matzoh meal and salt.
Add soup.
Cover and chill 20 mins.
Bring a pot of water to a boil.
Form matzoh balls and add to water.
Cover and keep at a high simmer.
Cook 40 mins.
Remove and place into the soup.