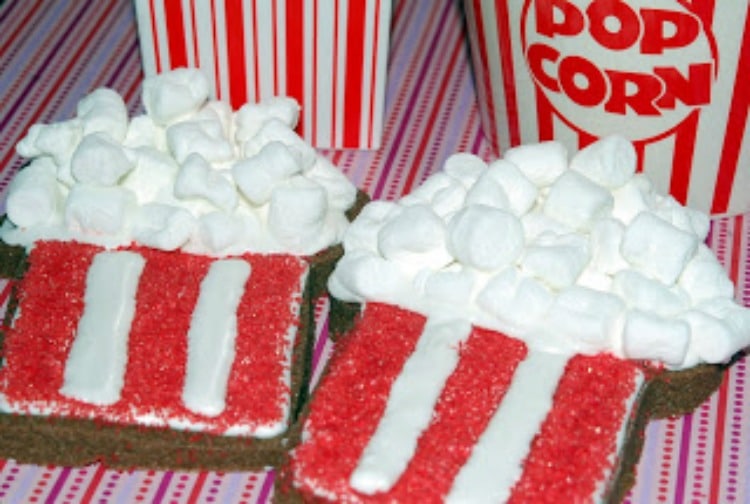 Movie Night
WANT THE RECIPE…..
CHOCOLATE SUGAR COOKIES:
BEAT:
1C. SUGAR
1C. BUTTER
ADD:
1 EGG
1 TSP. VANILLA
ADD 2 1/2C. FLOUR
1/2C. COCOA POWDER
1/2 TSP. SALT
ONCE A DOUGH FORMS, ROLL OUT, CUT SHAPES AND BAKE AT 350 10-13 MINS DEPENDING ON SIZE. LET COOL AND DECORATE WITH WHITE ROYAL ICING, RED SUGAR AND MINI MARSHMALLOWS!
ROYAL ICING
Ingredients
1 pound confectioners' sugar
3 tablespoons meringue powder
Scant 1/2 cup water
Directions
Beat ingredients in a mixer bowl on low speed until smooth, about 7 minutes. If icing is too thick, add more water; if too thin, beat 2 to 3 minutes more.