Muddy Buddy Brownies
If you love peanut butter and brownies then you are going to go crazy for these. I found this gem in a new cookbook I received titled Untraditional Desserts which you can find on Amazon. My son has already requested these for his June birthday!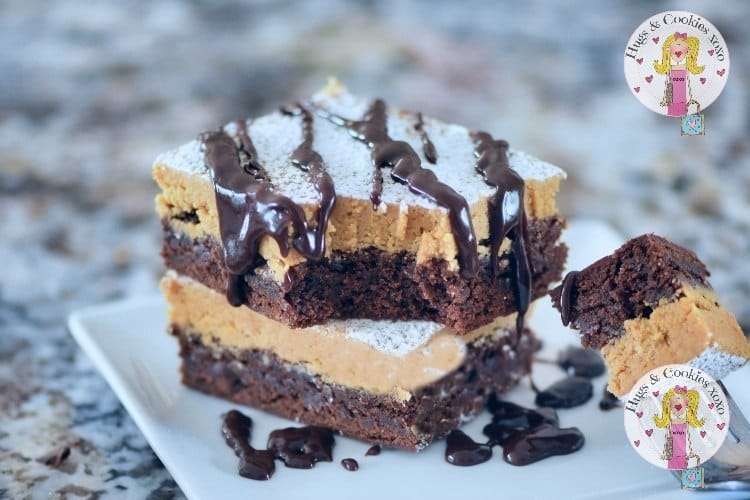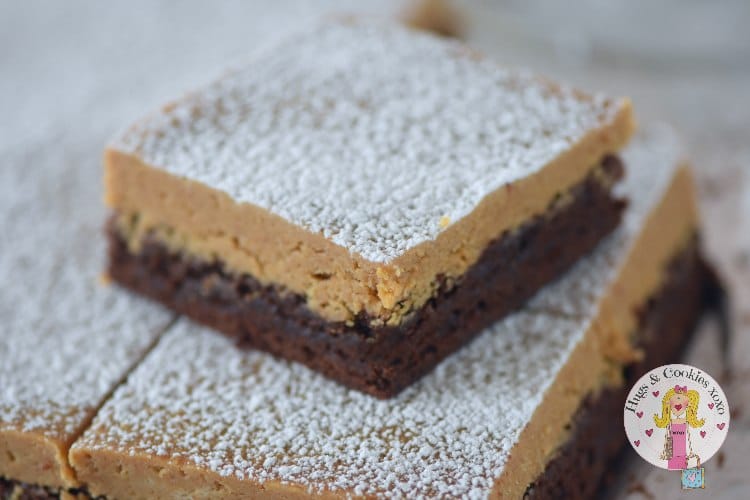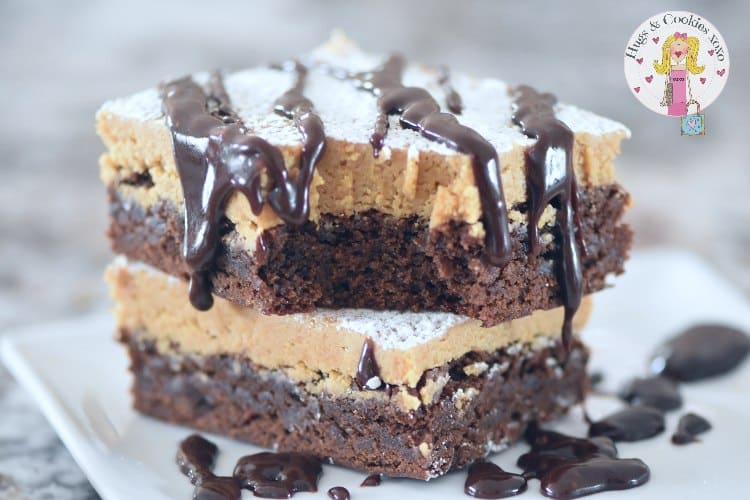 Muddy Buddy Brownies
Ingredients
Brownies
16 T. salted butter
⅔ c. unsweetened cocoa powder
1 c. granulated sugar
1 c. light brown sugar
4 eggs
1 teaspoon vanilla
1 c. flour
½ tsp. kosher salt
½ tsp. baking powder
Peanut Butter Layer
1 c. salted butter, melted
2 c. graham cracker crumbs
¼ c. light brown sugar
1¾ c. powdered sugar
1 c. creamy peanut butter
½ tsp. vanilla
Garnish:
more powdered sugar for dusting
Optional: Hot fudge for serving
Instructions
Preheat the oven to 350 degrees and line a 9x13 pan with nonstick foil.
Brownies
Microwave the butter until melted.
Stir in cocoa and sugars.
Beat in eggs and vanilla.
Stir in flour, salt and baking powder.
Spread in the pan and bake 22-25 mins until done.
Cool.
Peanut butter layer
Mix all and carefully spread evenly over cooled brownies.
Chill 30 mins and dust with more powdered sugar.
Cut into bars.