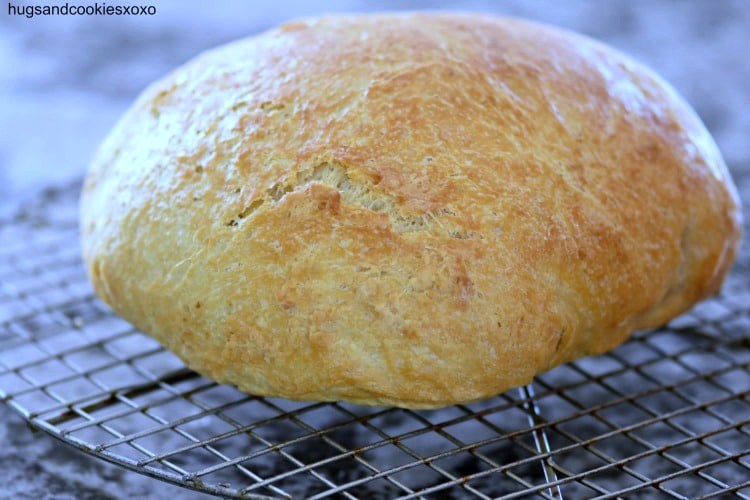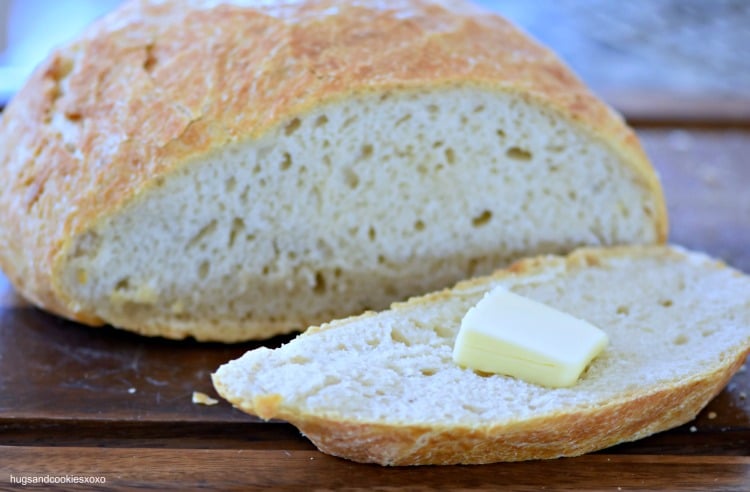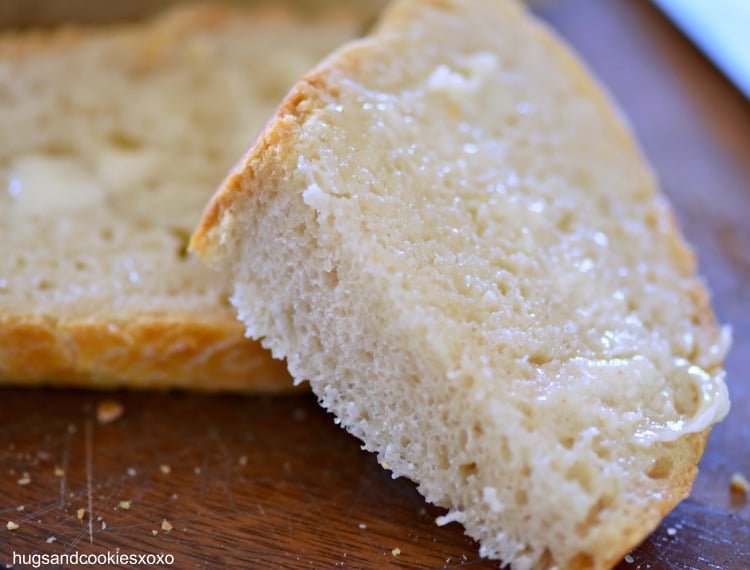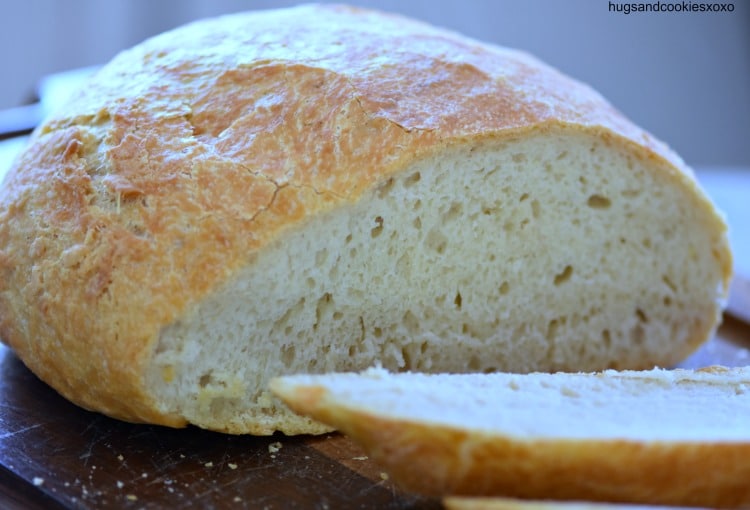 While the bread was rising I placed it on parchment and then I just put the dough along with parchment into the pot!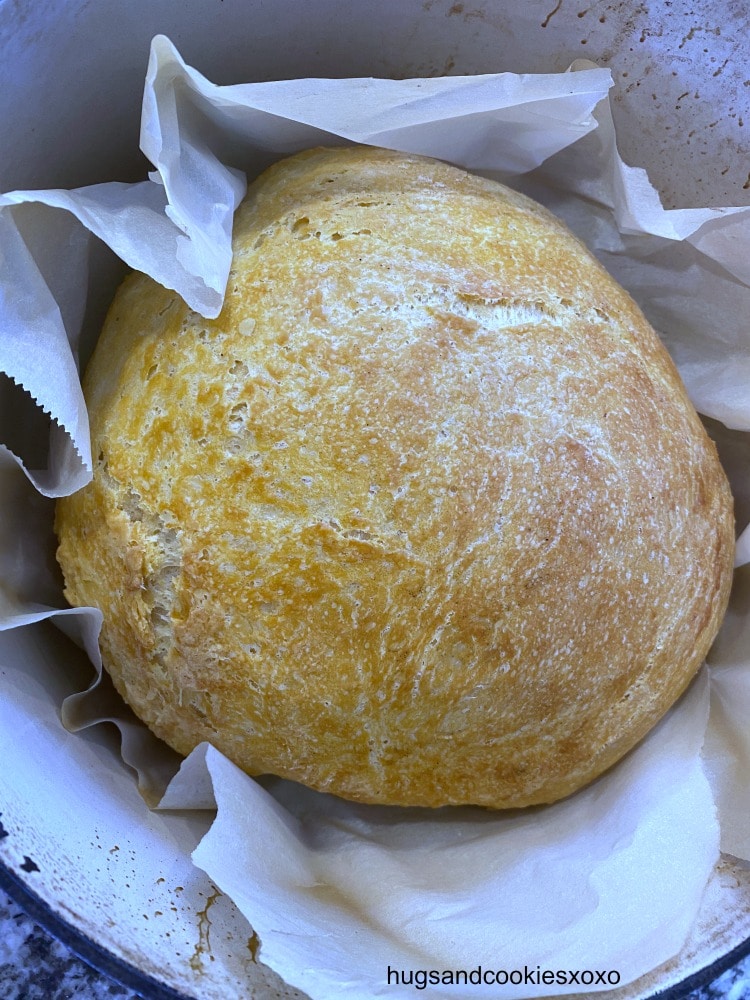 No-Knead Bread
Ingredients
3 cups bread flour
¼ teaspoon instant yeast (I used active dry SAF yeast and worked great!)
¾ teaspoon kosher salt
1½ cups warm water (70-80 degrees)
1 tablespoon olive oil plus more for greasing the bowl
Instructions
Mix all of the ingredients in a large bowl with a wooden spoon until they come together. It will not be a cohesive dough. It will actually be pretty messy looking. Transfer to an oiled bowl. Cover with plastic and let sit for 12-24 hours on the countertop.
After the waiting period, the dough will be wet and bubbly.
Dump the dough onto a floured surface.
With a wet spatula or wet hands, shape the dough into a ball.
Set the dough ball onto a well-floured piece of parchment that was already cut to fit the inside of your dutch oven pot. Lay the parchment in a bowl, cover with plastic and rest for two hours at room temperature. (or I used oven proofing setting.) It should double in size.
Preheat oven to 450 and place le creuset dutch oven in to preheat.
Once dough has risen, transfer parchment and dough into pot and bake 30 minutes covered.
Uncover and bake another 15 mins.
Cool on a rack!
Adapted from Jim Lahey, found on
That Skinny Chick Can Bake