Cheesecake! Now there is something one can never get enough of! This dreamy oreo cheesecake bar has a delicious oreo crust as well as oreos mixed right into the creamy batter. I dolled them up at the end with some drizzled chocolate and you guessed it…..more Oreos!!! These are perfect for a summer gathering and can even be made a few days in advance. Let me know if you give these winners a try!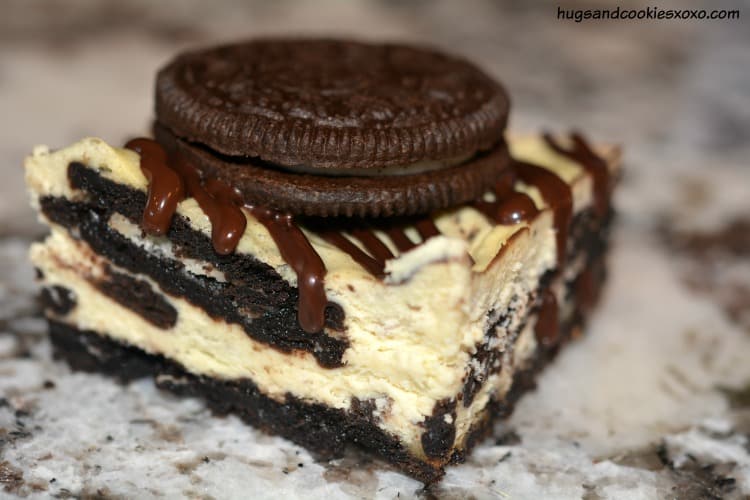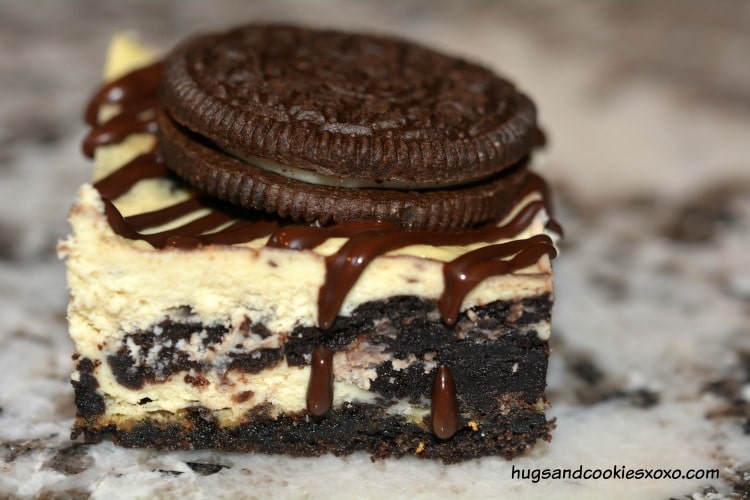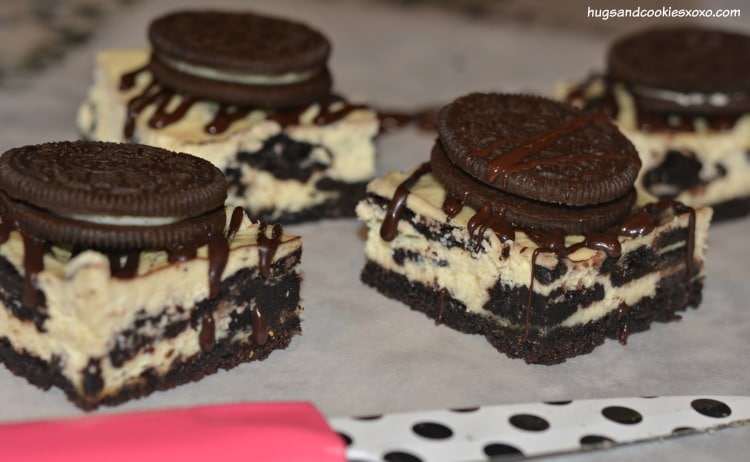 You'll Need:
nonstick foil-the most incredible invention ever!
Oreo Cheesecake Squares
Ingredients
19.1 oz package regular Oreo cookies
¼ cup butter, melted
24 ounces cream cheese, softened
¼ cup sugar
¾ cup sour cream, room temp
1 tsp. vanilla extract
½ tsp. kosher salt
3 eggs
½ cup chocolate chips, melted
additional oreos for decoration
Instructions
Preheat oven to 325ºF
Line 9x13 pan with nonstick foil.
Food process 28 Oreos until crumbs are made.
Add the butter and stir.
Press this into the pan and bake 10 mins. Cool
Coarsely chop the rest of the Oreos and set aside.
For the filling, beat cream cheese and sugar until fluffy.
Add sour cream, vanilla and salt.
Mix well.
Add one egg at a time, incorporating well.
Stir in the Oreos.
Pour over crust and bake 40 minutes.
Cool, chill in fridge several hours and cut into bars!
Drizzle with melted chocolate and top with a whole oreo!
Adapted From
 High Heels and Grills