Oreo Chocolate Lasagna
This is a dessert you will keep coming back to! It is perfect in the summer because it is no-bake and perfect in the winter for the cocoa! You may also love Oreo Dirt and Chocolate Lasagna Cupcakes!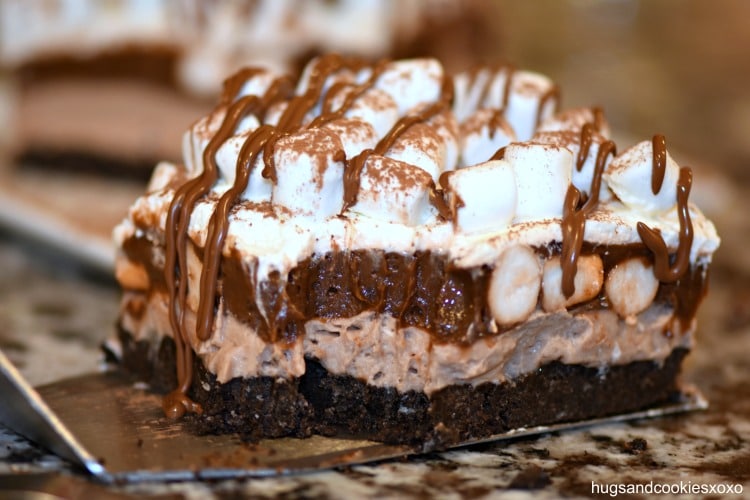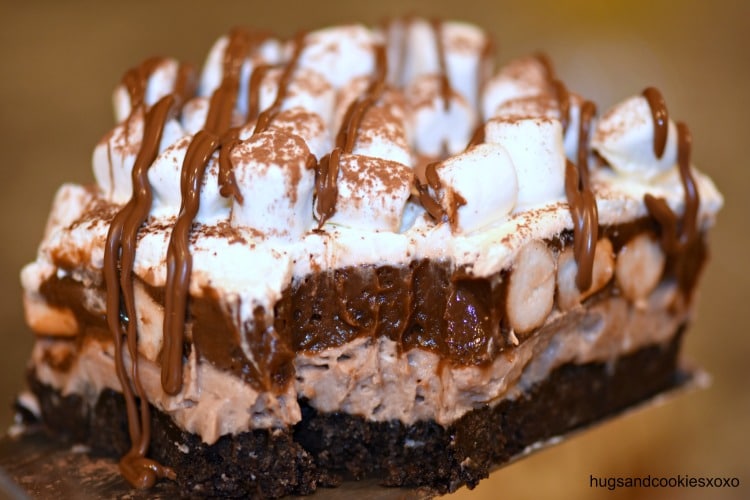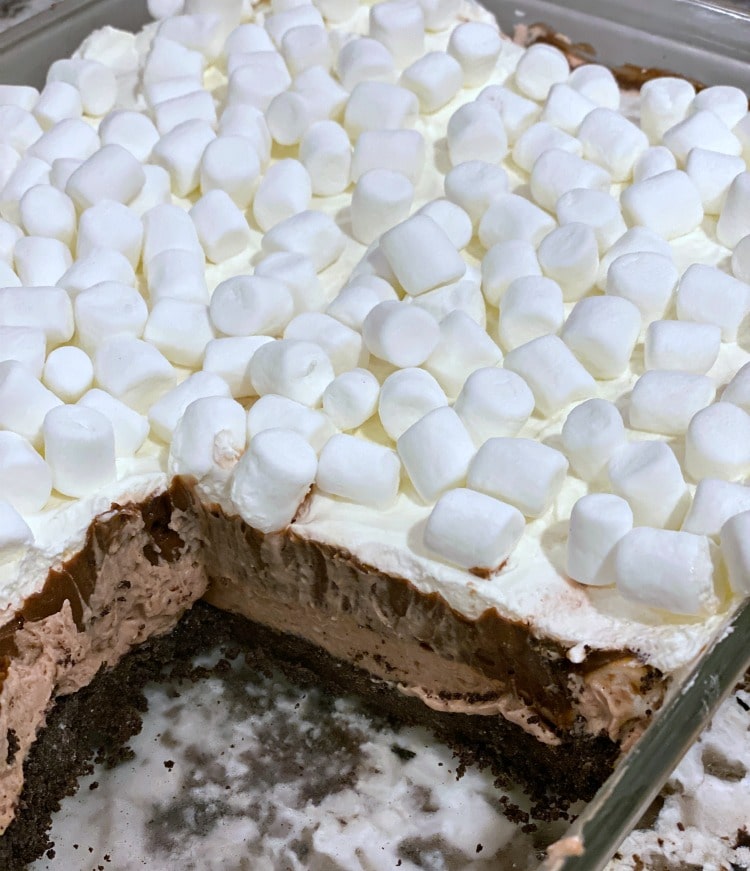 You may need:
Oreo Chocolate Lasagna
Ingredients
Oreo Crust
36 Oreo cookies, crushed in food processor
½ cup salted butter-melted
Cocoa Layer
½ cup salted butter, soft
8 oz. cream cheese, soft
1 c. powdered sugar
1 tsp. vanilla
5 (0.73 oz) envelopes of instant milk chocolate hot cocoa mix
1 ½ c. heavy cream
Pudding Layer:
2 (3.8 oz.) chocolate instant pudding mix boxes
2 ¾ c. milk
1 c. mini marshmallows (optional-I will omit next time)
Topping:
1 ¼ c. heavy cream
2 T. powdered sugar
2 c. mini marshmallows
Chocolate sauce
cocoa powder, to sift on, optional
Instructions
Oreo Crust
Stir the crumbs and butter together.
Press into 9x13 pan. Pop in fridge to chill.
Cocoa Layer
Beat butter, cream cheese, vanilla and powdered sugar until blended.
In a second bowl, whip cream and hot cocoa mix to stiff peaks.
Fold half the chocolate cream into the cheesecake mixture.
Then fold in the rest.
Spread over the crust and return to the fridge.
Pudding
Whisk pudding and milk to thicken.
Stir in mini marshmallows if using, (Next time I will skip them in this layer)
Spread over the hot cocoa layer. Back in the fridge to firm up.
!Topping
Beat heavy cream and sugar to stiff peaks.
Carefully spread over pudding layer.
When ready to serve, load the top with mini marshmallows and drizzle on chocolate sauce and a dusting of cocoa powder, if desired.
Adapted from OMG Chocolate Desserts!