A big shout out to Center Cut Cook for this scrumptious dessert. Apparently, they used to serve a chocolate lasagna like this at the Olive Garden that was out of this world. Now you can make it at home….as cute little cupcakes!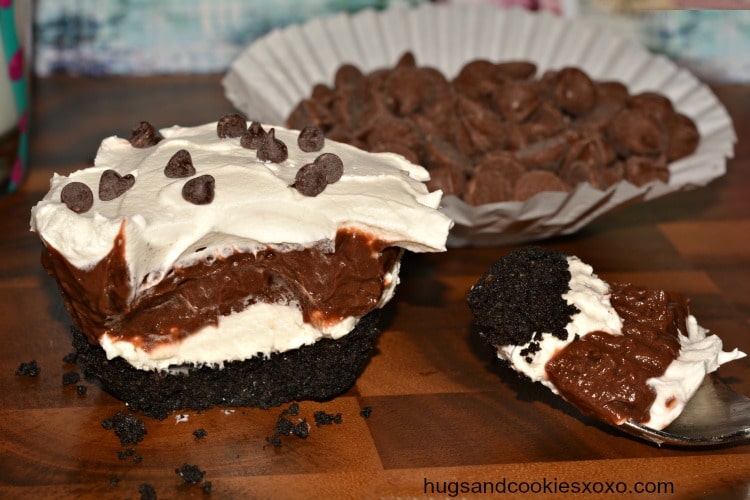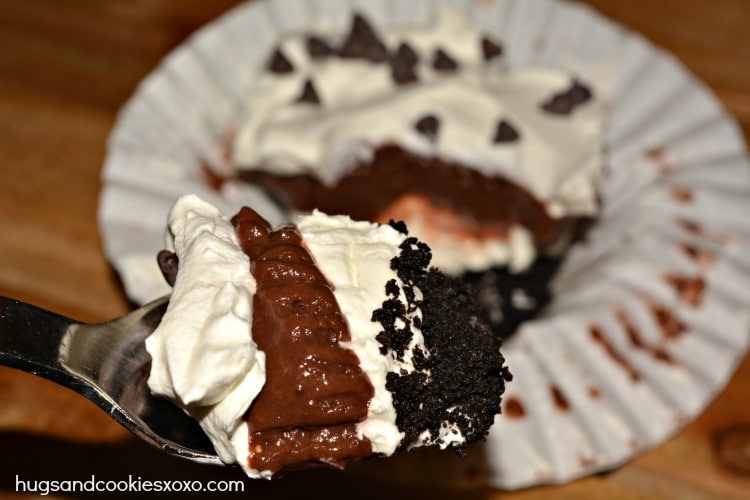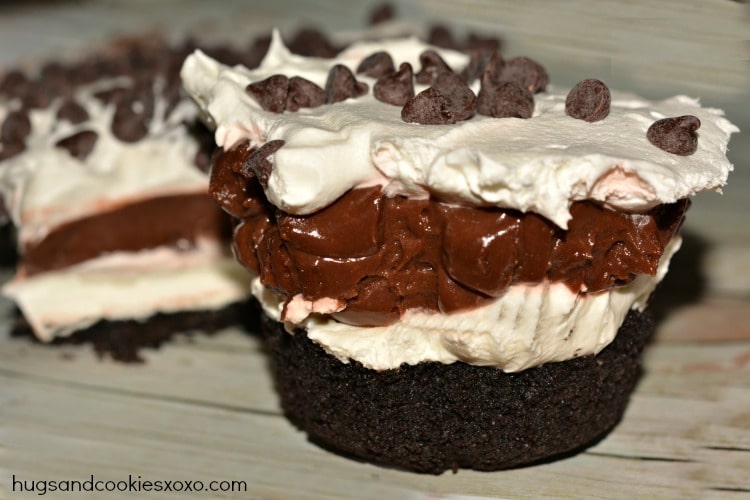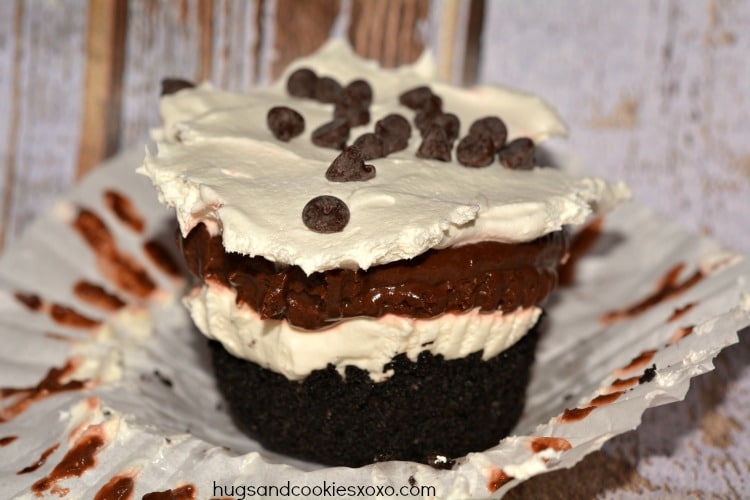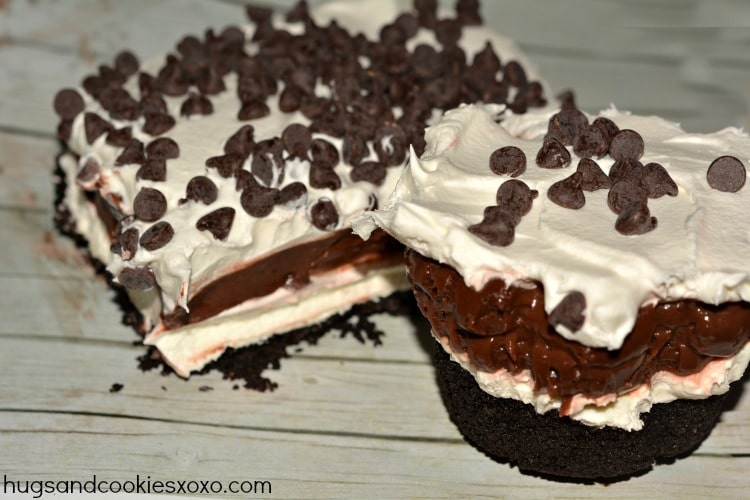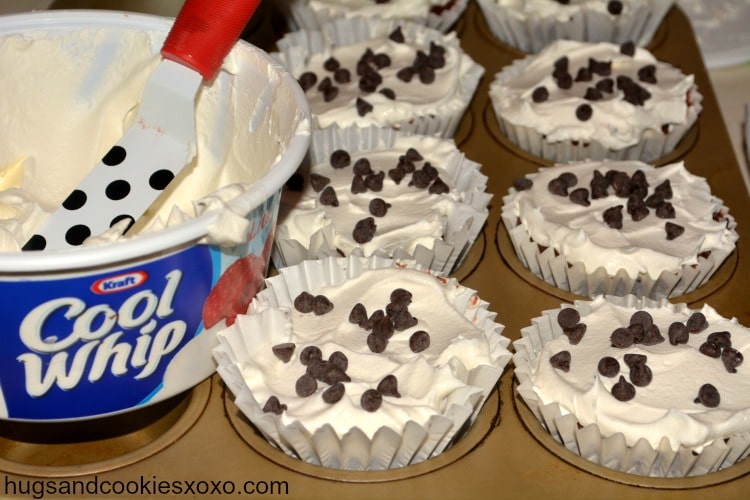 Chocolate Lasagna Cupcakes-Ingredients
1 package Oreos (36 cookies)
6 Tablespoons melted  butter
8 ounces softened cream cheese
1/4 cup sugar
2 Tablespoons milk
12 ounces Cool Whip, divided
2 – 3.9 ounce packages Chocolate Instant Pudding
3 1/4 cups cold milk
1 and 1/2 cups mini chocolate chips
DIRECTIONS
Pulse oreos in the food processor until crumbs. Stir with the butter and press into your cupcake liners in a tin. I made 12 regular sized cupcakes and they were nice and big!!! Chill a few minutes. Meanwhile, in a mixer, beat cream cheese fluffy. Add the 2 T. milk & sugar. Add 1 and 1/4 cups Cool Whip. Spread this mixture over the chilled crusts. In another bowl, whisk chocolate puddings with the  3 and 1/4 cups milk until it thickens. Spread this over the cream cheese layers in each cupcake. Chill 5 mins. Spread the rest of the Cool Whip on the top and sprinkle with the mini chocolate chips. Chill several hours or over night before digging in!
Adapted from Center Cut Cook


You May Love These, Too! XOXO