DOUBLE DECKER OREO FUDGE
I originally made this in 2012 and just remade it in 2021! Wow, time flies…see updates photos. This comes together in no time and is a real crowd pleaser. You can even switch up the flavor of oreos if you want to get creative! All you need is 5 ingredients and some chilling time in the fridge.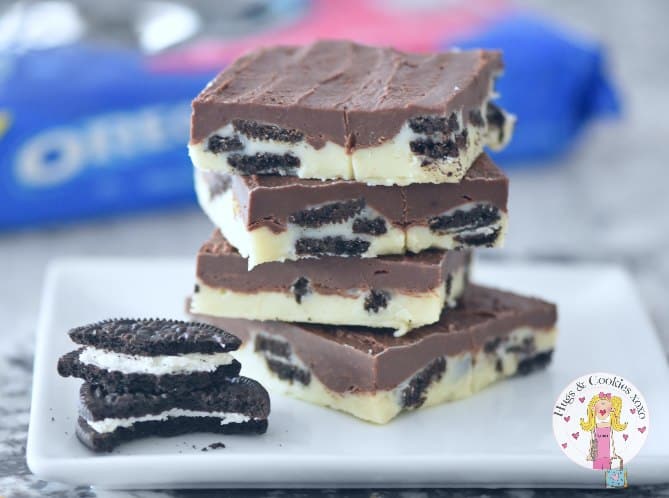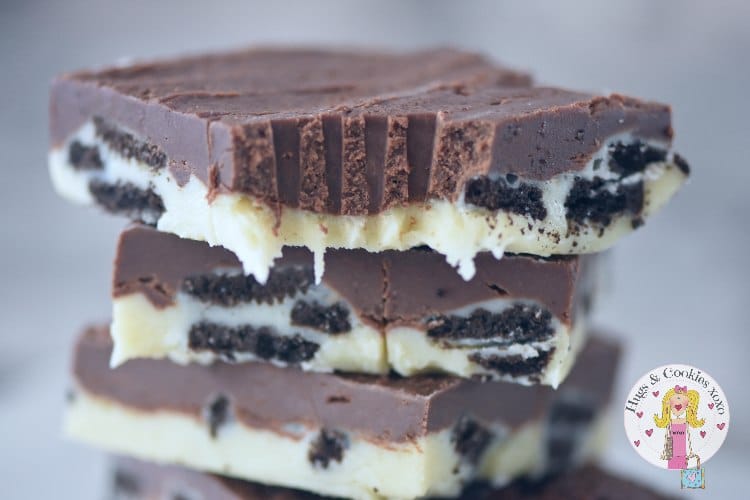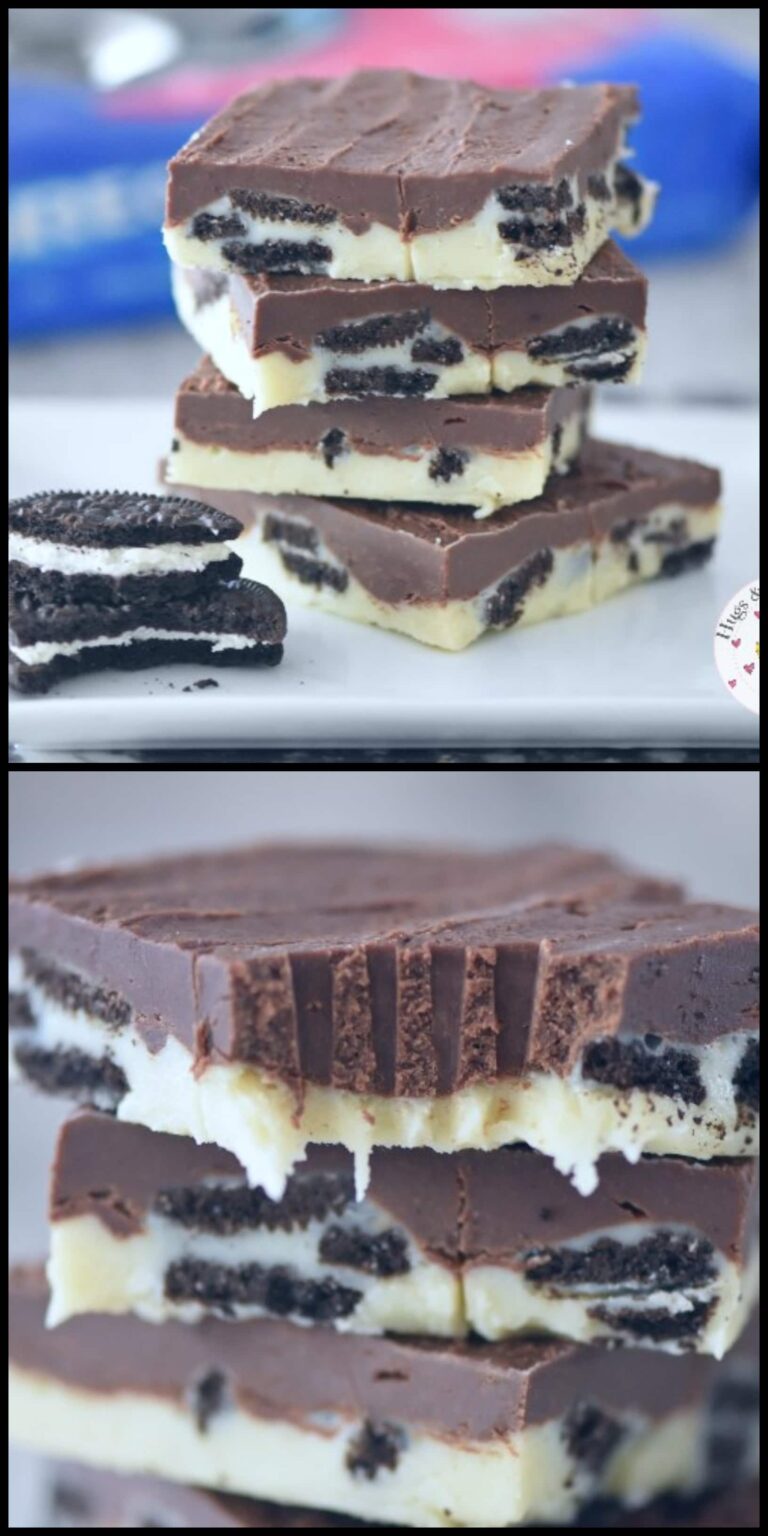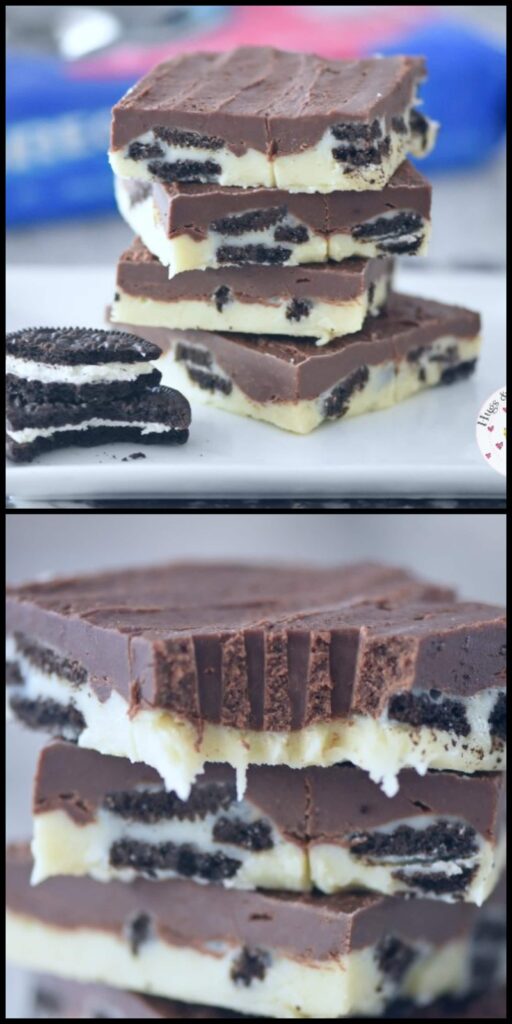 DOUBLE DECKER OREO FUDGE
Ingredients
Ingredients:
1 can of sweetened condensed milk, split in half
10 Oreos, chopped in quarters
1 cup white chocolate chips
2 tablespoon butter
1 cup of semi-sweet chocolate chips
Instructions
Preparation: Line a 8×8 pan with nonstick foil.
Divide sweetened condensed milk in half and set aside. Chop Oreos.
Place white chocolate, one ½ of sweetened condensed milk, 2 tablespoon of butter in a double boiler stirring until combined. Stir in Oreos and pour mixture into pan.
Place semi-sweet chocolate and remaining half sweetened condensed milk in a double boiler until melted. Pour on top of Oreo layer and refrigerate until set. Cut into squares.
recipe adapted from
Bakers Royale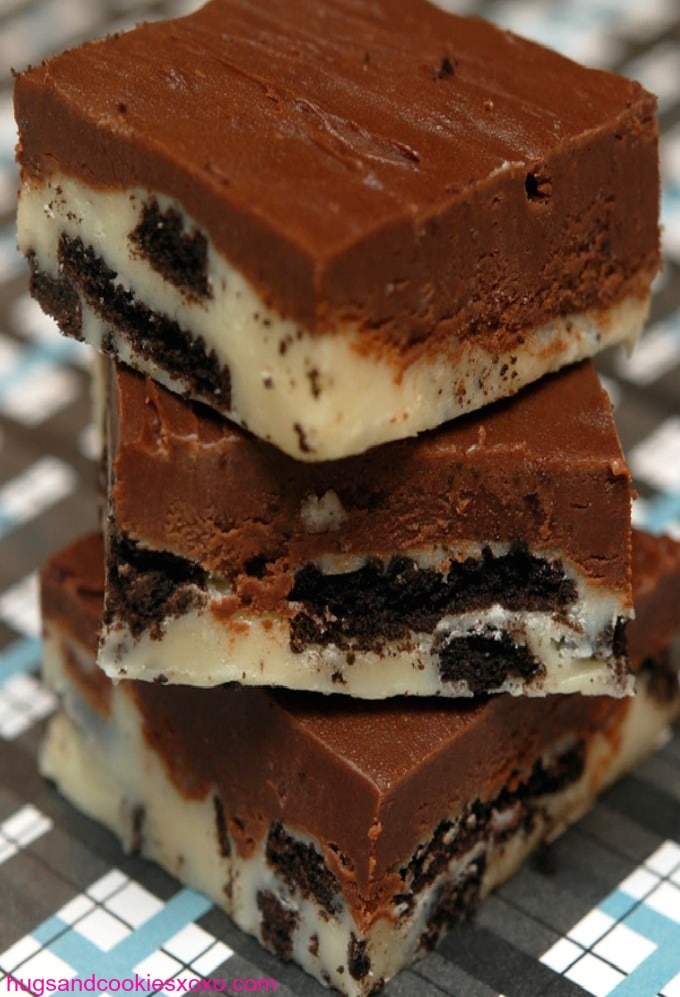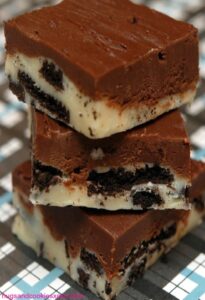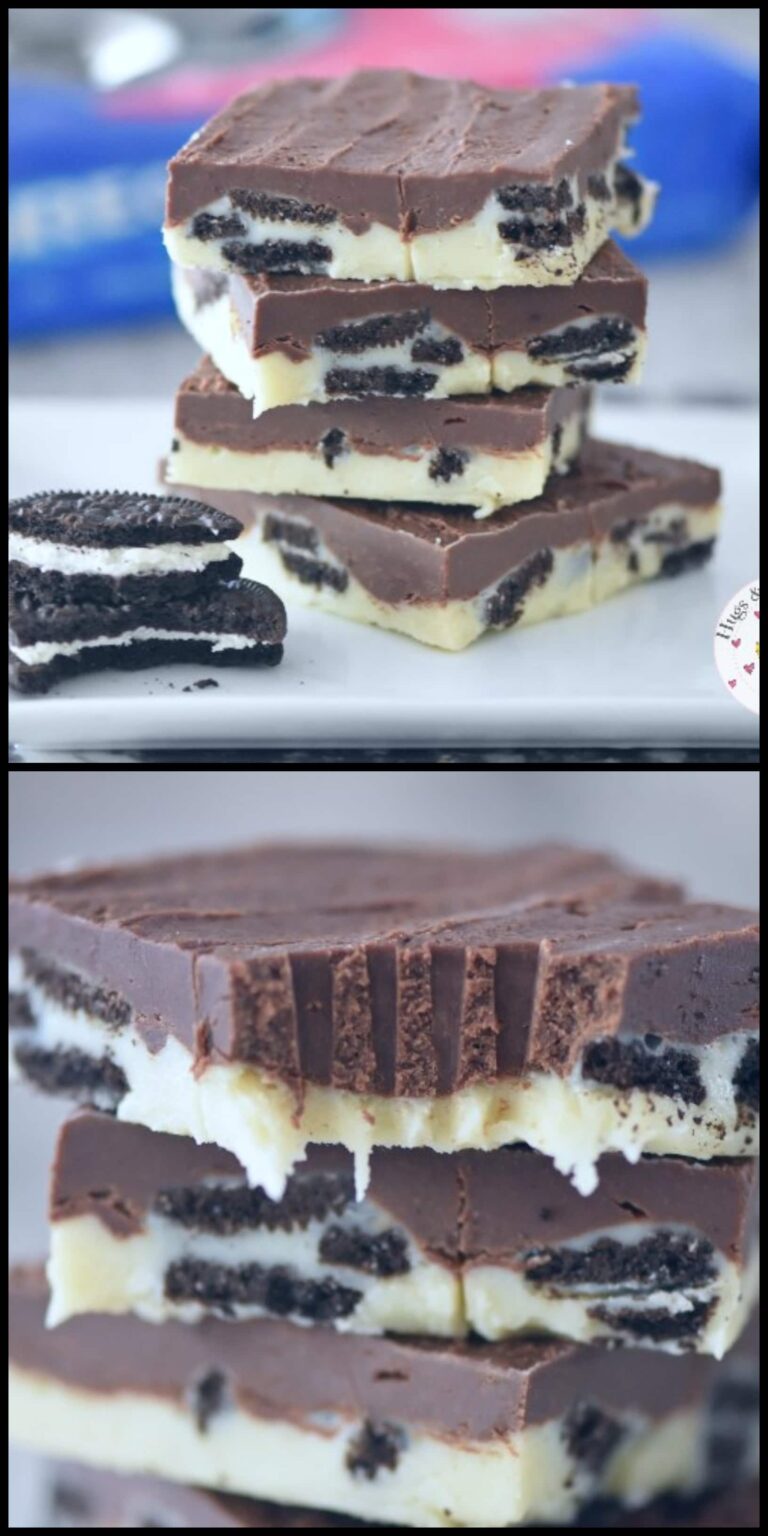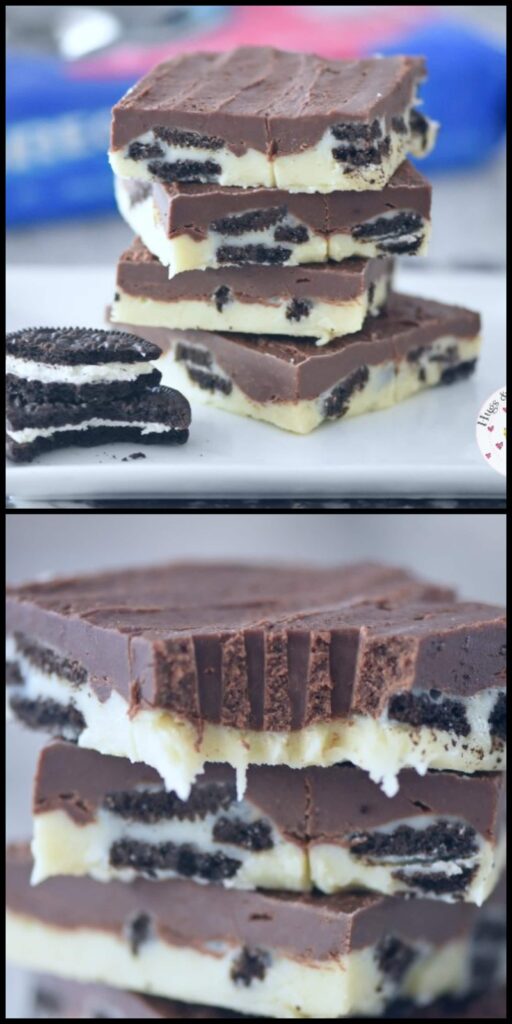 You May Love These, Too! XOXO