Oreo Brownie Trifle
A trifle may just be on of the easiest and yet most impressive looking desserts. It feeds a crowd,  it doesn't have to be "neat" and it uses up all the yummy cookies/candies you may already have on hand. For this trifle, I used Fairytale brownies, Oreos, chocolate pudding and cool whip. If you are making this for adults, I'd recommend using fresh whipped cream and slow cooking chocolate pudding as opposed to instant. However, for kids…they love cool whip probably more than the real deal. The fun in a trifle is layering up all your goodies so be sure to have everything ready and waiting on the counter. Then, let the fun begin! Keep your trifle chilled and let is sit a few hours in the fridge before serving it up.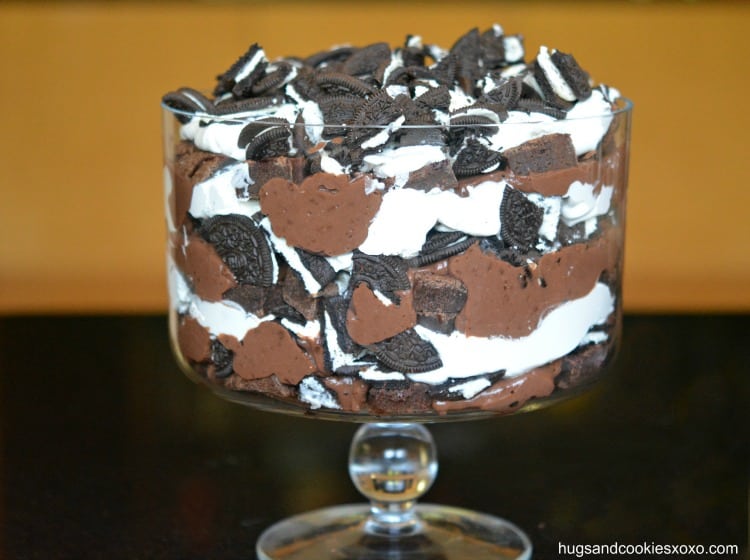 Oreo Brownie Trifle
Ingredients
1½ packages Oreos, chopped
15 Fairytale Brownies or homemade pan of brownies, cut into small chunks
2 tubs Cool Whip
2 Packages Chocolate Pudding
Instructions
Start by layering the trifle dish with brownies.
Add Oreos.
Drop a few spoonfuls of chocolate pudding.
Spread on some Cool Whip.
Repeat until you reach the top!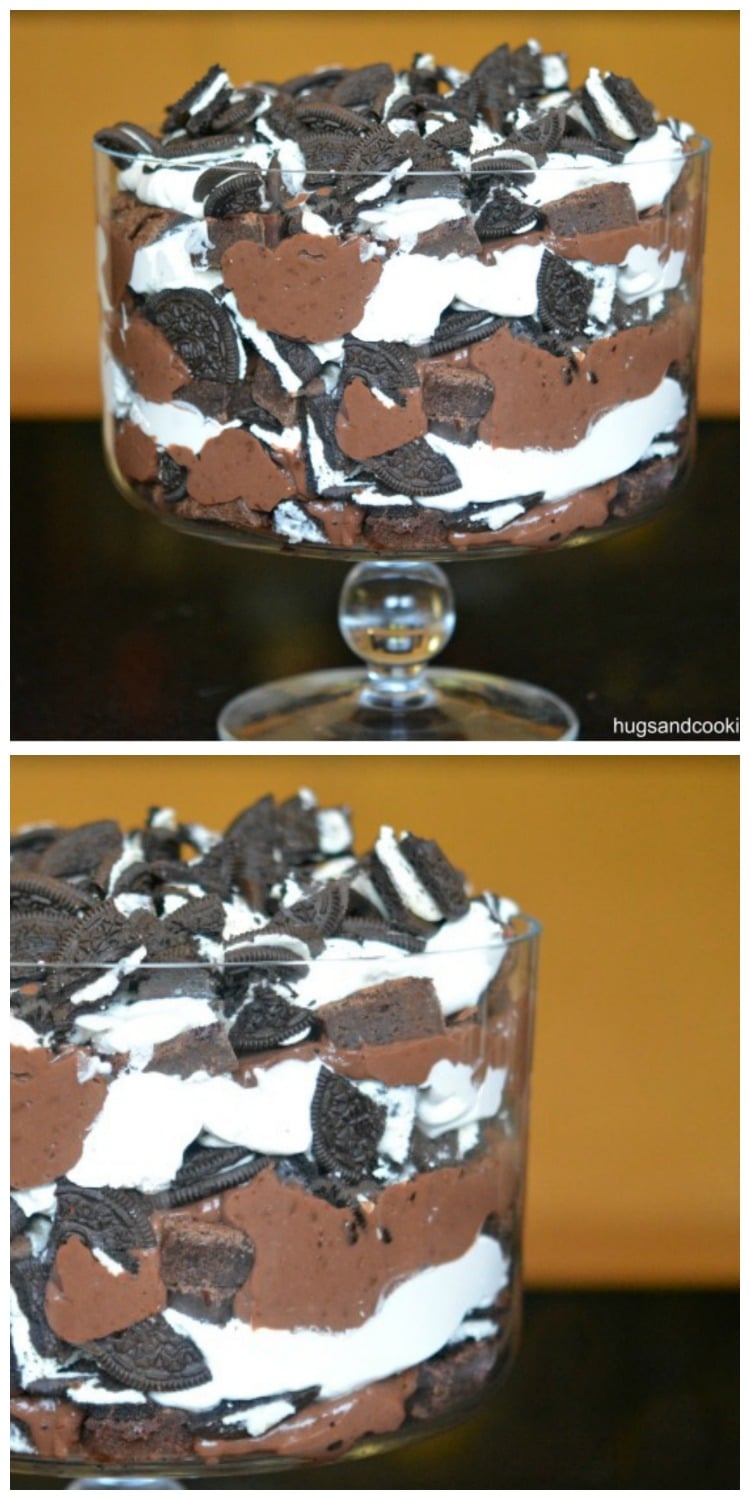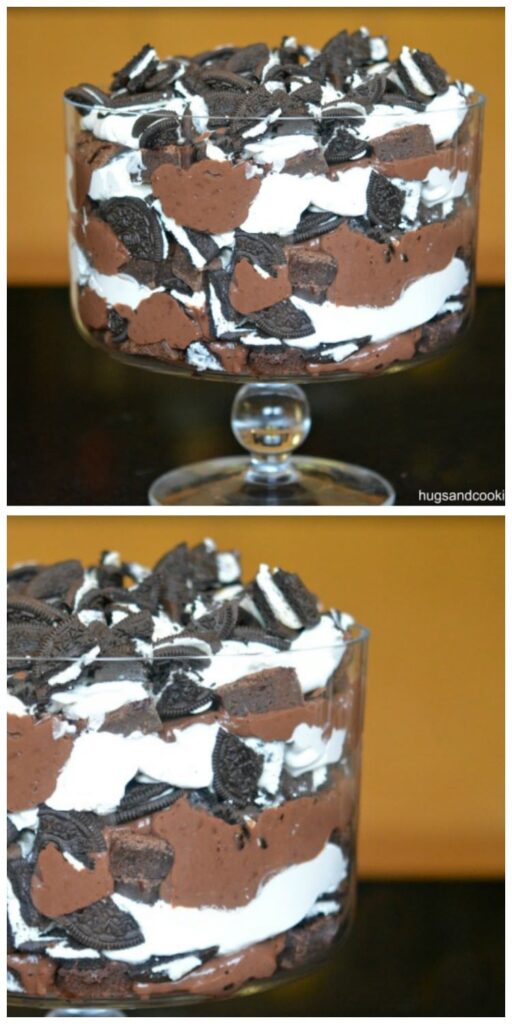 You May Love These, Too! XOXO