Fring bacon can be quite a mess. Dealing with all of that splattering grease can be less than fun to clean up! This is one of those little tricks that makes a BIG difference!!!! Oven baked bacon! Genius! I wish I had known about this sooner. I don't think I will ever go back to pan frying bacon. I also love this method turns out flatter bacon, not that curled up kind from the skillet!
You will definitely want to use:
Nonstick Foil  for this recipe! Makes clean up a cinch!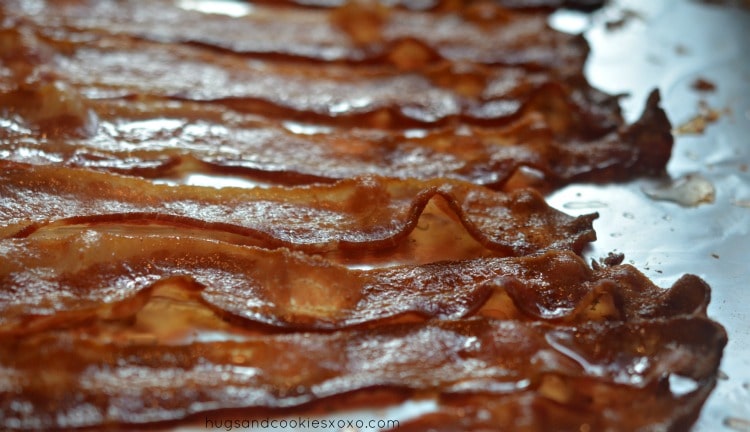 Oven Baked Bacon
Instructions
Line a cookie sheet with nonstick foil.

Preheat oven 400.

Lay bacon flat on foil (or on a rack over a lined pan) and bake until crisp 15-20 minutes.

Remove from pan and lay bacon on paper towels to drain excess grease.
If using a rack instead of foil, it will look like this! I lined the pan for easy cleanup and laid the bacon directly on the rack. This allows for the grease to drain off the bacon.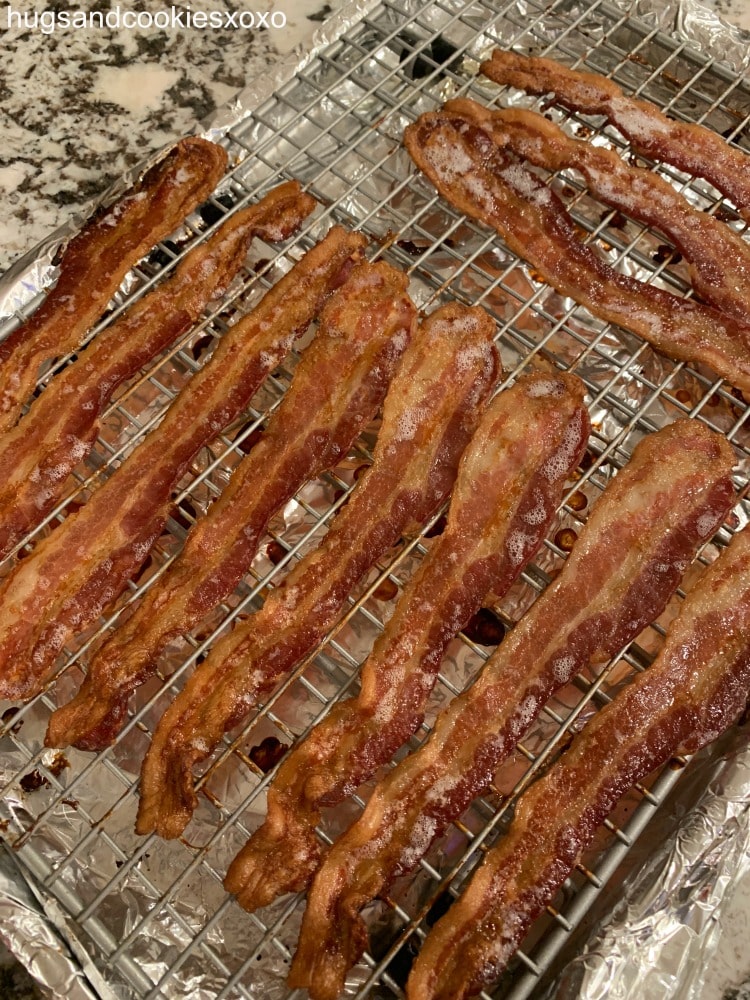 You May Love These, Too! XOXO