Decadent? Yes! Amazing? Yes! A show stopper? Yes!
If you are planning a brunch then I have the dish for you. I love that you prep it at night leaving you free in the morning to do 20 other things before the company arrives! You must add Overnight Bananas Foster French Toast Casserole to your next menu!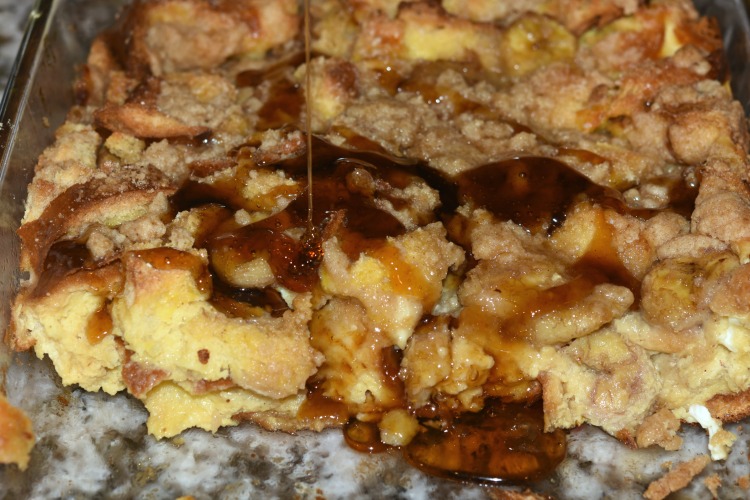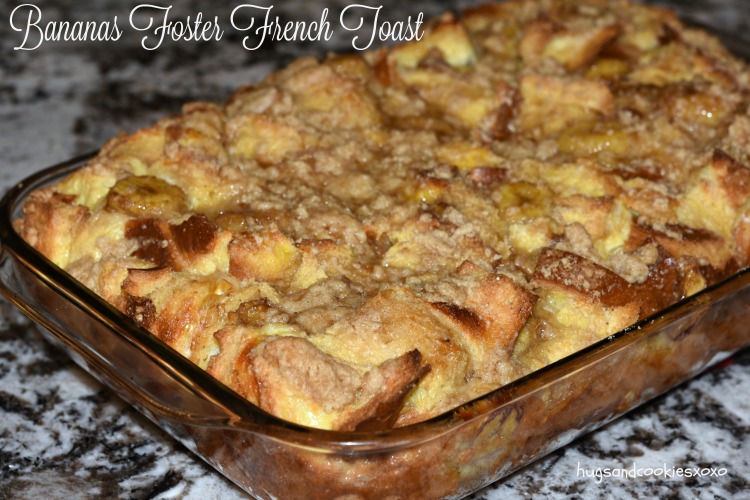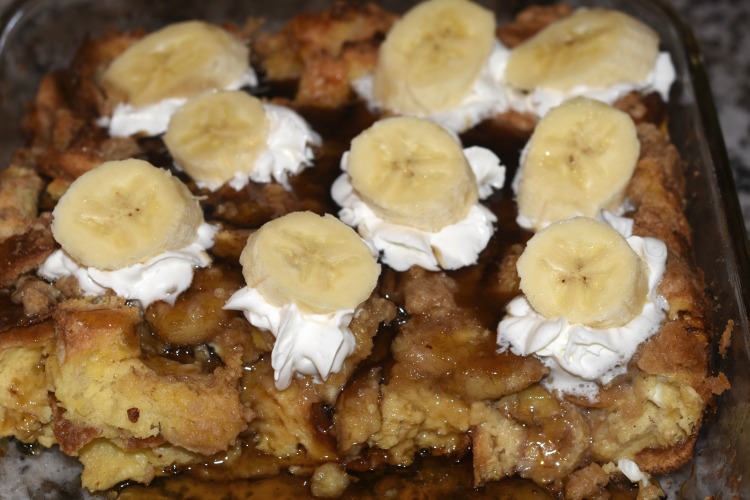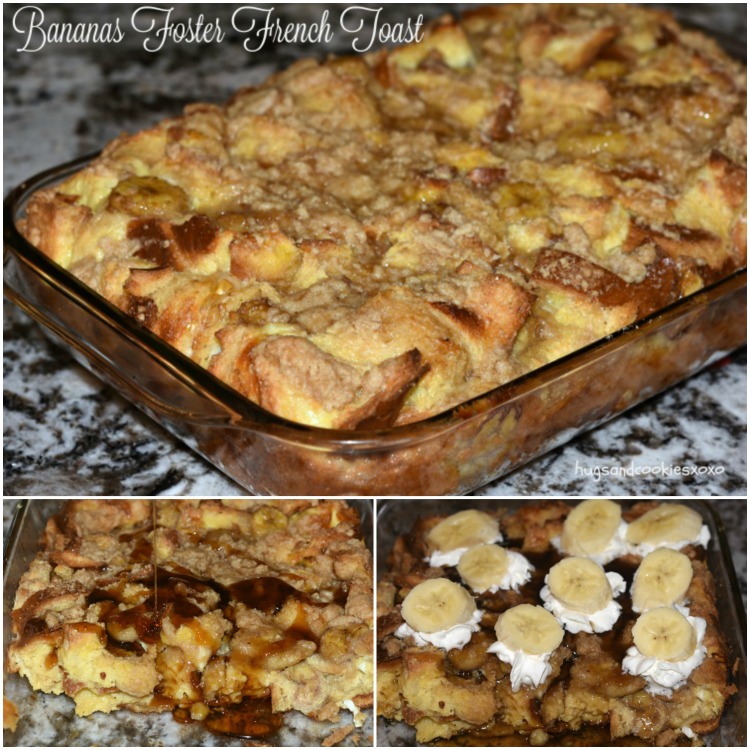 You'll Need
Overnight Bananas Foster French Toast Casserole
Ingredients
Banans Foster
6 tablespoons salted butter
¾ cup light brown sugar packed
2 tablespoons pure maple syrup
pinch salt
3 ripe-firm bananas peeled and sliced
French Toast
8 eggs
1 cup milk
1 cup half and half
2 tablespoons light brown sugar
1 teaspoon ground cinnamon
1 tablespoon pure vanilla extract
12 oz loaf French bread cut into large cubes (preferably a day or two old)
Topping
⅓ cup light brown sugar packed
⅓ cup all purpose flour
½ teaspoon ground cinnamon
pinch salt
3 tablespoons salted butter softened
To serve: maple syrup and/or whipped cream
Instructions
Bananas Foster
In skillet, melt butter.
Add sugar, syrup, and salt.
Cook until smooth.
Remove heat and carefully stir in bananas.
Set aside to cool
French Toast
Whisk eggs, milk, half and half, brown sugar, cinnamon, and vanilla.
Grease a 3 quart casserole dish and place half the bread cubes in the bottom.
Pour on half of the bananas foster mixture.
Top with rest of the bread.
Pour on the custard.
Lightly press down.
Pour on the rest of the bananas foster.
Cover and refrigerate overnight.
Topping
Mix brown sugar, flour, cinnamon, and salt.
Stir in the butter to form crumbs.
Sprinkle on top of the casserole and bake at 350 for 50-55 mins.
Serve with syrup and whipped cream.
Adapted from
Celebrating Sweets
You May Love These, Too! XOXO